One thing we know about small business owners who come to us at Accentuate Web Design and Marketing is that they are extremely busy people. We understand this perfectly, since being your boss, working for yourself, and calling the shots are all powerful motivators.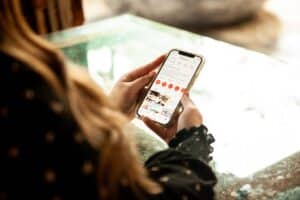 That may sound glamorous, but the reality is, it's not all that. How they work to run their business might put people off from going the same route. The fact of the matter is, that a survey conducted by the New York Enterprise showed that small business owners work twice as much as regular employees.
The same survey showed that 33% of the respondents claimed working for more than 50 hours per week. Additionally, 25% of those surveyed said they work more than 60 hours per week. 
Many small business owners recognise the importance of having a website for their business. When building a website, two major aspects have to be considered: consumers and search engines.
An important digital marketing tactic is to have a search engine-optimised website, so your site shows up when consumers are searching for your products and/or services. But you also need a creative and user-friendly website to make it easy for consumers to find what they need once they land on your site.
There is no doubt that investing in SEO is an integral part of today's businesses, owning a website. Or, if you are planning to have a website developed, it is advantageous for you to have that website built with SEO already in mind during the design process to help streamline the entire project from the very beginning.
If you're a small business owner, think of SEO as investing money in a retirement fund for your business. Not only will your investment remain in your account, it will gain value over time. Similarly, an SEO investment creates long-term value for your website and business, which will continue to increase over time.
SEO and its Importance for your Website.
Having a responsive website helps in improving your SEO. It also ensures that your target market has a seamless experience when accessing your site on different devices.
The first page of a search engine result doesn't have to be unattainable by small businesses. SEO is a long-term strategy that no business with an online presence can do without, for the simple reason that, in all likelihood, users will visit a site that appears high in their search results. 
If people consistently see your brand on the first page of Search Engine Result Pages (SERPs), they will become more aware of your business due to your online presence. The next time they go searching for a product or a service you happen to be providing, guess who they are going to remember – you!
Even if there are products or services out there that might be better than what you offer, you will be able to reach your goal faster by bypassing your competition if they have a limited online presence. Of course, you already know that even the best products need marketing to be noticed. That's why digital marketing strategies and practices matter so much.
Even with competitors and stronger players in your industry, you can still beat them and attract more clients to your website and visit your pages. How, you might ask? It can be done through optimisation, of course. Implementing the best SEO practices will help get you to the best ranking position and make your small business a top choice for your target audience.
SEO is crucial to help make your website more visible, which in turn can gain your site more traffic and more opportunities to convert prospects into customers.
How Website Development Includes SEO
SEO is the practice of optimising a website for it to rank well on search engines. Website development and design involves the creation of a website and all of its pages. If you put these two together in an SEO web design, you'll end up having a website that is optimised for search engines at the onset.
Even if your website has an eye-dropping design with great functionality, if any of its web pages don't rank on search engine results, people won't be able to find your website. While you can spend on social media and PPC ads to increase traffic, it would be ideal to find organic ways (meaning: free) to ramp up your website traffic and get it to page one of SERPs.
Although most people still have the mindset that SEO is only about optimising for search engines, today's SEO is also about improving user experience. On-page SEO, if done right, makes both users and search engines happy when serving high-quality information.
Working with a web development and digital marketing agency that offers SEO services provides a lot of benefits. You get a packaged in-house team that can make your website project sizzle, look great, and be packed with SEO best practices.
Some factors can cause a website to rank. Google's search algorithm alone uses over 200 ranking factors. SEO and web design are tightly linked, but it would be difficult for a designer to tick off all ranking factors during the design process.
Instead, it is advantageous to focus on optimising the following elements to get your website pages to rank right of the bat:
1.  Website speed.
Page speed is perhaps the purest of all SEO ranking factors because it addresses your page loading times that improve your rankings. A speedy site also improves user experience and your conversion rate too.
2.  Sitemaps.
A sitemap's purpose is to help search engines index your pages, which in turn improves your site's visibility. A sitemap helps search engines to crawl all of your web pages, so they're all eligible for ranking, thus helping your web page generate organic traffic.
3.  Mobile-friendliness.
Online searches done by users on mobile devices (excluding tablets) account for 58.99 per cent of global website traffic. This is why Google wants mobile-optimised websites. Google now penalises websites that aren't mobile-friendly.
Mobile-friendliness is achieved through responsive website design that offers a perfect user experience for mobile users. Google's 'mobile-first index' gives websites an edge that mobile users can easily use.
4.  Readability.
Not only does Google rank a page on how readable your copy is, based on the fonts and font sizes used throughout your website, it also estimates the reading level of your web pages. Some contend that a basic reading level ranks better because it appeals to the masses.
5.  Image file names.
You might think that your image file names are not assets for optimisation. But, if you include keywords and descriptors in your image file names, it prompts Google and other search engines as to what is featured in the image.
6.  Alt tags.
Alt tags describe exactly what it is in your image that helps in improving its accessibility, especially for visually impaired users using screen readers.
7.  Website navigation.
Website navigation is an important ranking factor since it helps search engines and users where they are on a site. When you consider a site with hundreds of pages, site navigation becomes critical. Each page on a site counts as a unique internal link for your website navigation to your products or feature pages.
8.  URL structure.
When you structure your URLs around your SEO strategy, it helps Google to understand what keywords to rank your pages for and keep your pages accessible. Your URL structure tells Google what your pages are about and how they relate to each other.
Proper use of URLs helps improve click-through rates wherever the links are shared. The shorter the URL and more user-friendly, the better. Whenever you make your web pages easy to share, you make the pages popular.
9.  Metadata.
You have to understand that the way search engines work is that they crawl your web pages to recognise information and keywords. It doesn't use meta description tags as a direct ranking signal, but your description tag can impact click-through rate, a key ranking factor.
10. Indexable content.
With proper indexing, it allows search engines such as Google to see your important pages and give your website a major boost. You can't drive organic search to your site without indexation. If search engines or Google can't index your site, your site won't appear in SERPs.
Why We Prioritise Web Designs with SEO.
It won't matter how attractive, functional, or responsive your website is if it can't be found easily. Building a website involves two major aspects to put into consideration: the consumers and search engines.
For a website to be successful, you need it to be SEO-friendly for it to show up on search engines when consumers come searching for products, services, or information about your business online. The other side of the coin is that you also have to be creative and ensure your website design is responsive and user-friendly to entice consumers to buy your products or engage your services.
Striking a balance between these two aspects bridges the gap between web development and SEO, giving our clients the best chance to gain online success. Implementing a smart SEO strategy during the website-building process ensures your visitors can easily find your website through Google and other search engines. With SEO already built on the day your website is launched, it is already equipped for it to start ranking from day one.
Given time and constant work, your SEO efforts will drive more organic website traffic and gain conversions. You must also keep in mind that you will be constantly competing for your SERP position, therefore, it is necessary to devote SEO efforts regularly and on a long-term basis.
For us at Accentuate, it's better to do it right the first time so that you can reap the benefits sooner rather than later. Wouldn't you agree?
Get the most out of your website development.
It's important to remember that our service aims to provide value to your customers to rank well in search engines. We can help you improve your search ranking by optimising the elements mentioned above, by writing quality content, and by designing top-tier user experiences.
Our team at Accentuate Web Design and Marketing has a complete understanding of how to make your website not only look great, but also function well, and help your website drive more sales for your business. Our Accentuate team has the expertise to implement both design and search strategies simultaneously. Get in touch with us to learn how we can help you get the most out of your business's new website development project.