Masterclass
Social Media Masterclass
Want to get more business and engage with your customers online but don't know where to start? Our Strategy Session can help!
What will you learn from this course?
What a Social Media Strategy Is and to Create Engaging Content
Who You Should Market Your Social Engagement To
Where You Should Be Marketing Your Social Content To
When to Post Your Content
How to Optimise Your Social Media Strategy
Welcome to Accentuate Web Design & Marketing's Social Media Masterclass
Helping you learn how to master your socials!
Have you just created your first start-up or are you in the process of taking your business to the next level? Well, we're here to let you know that a successful Social Media Strategy is exactly what you need to grow your business and get found online.
To ensure you're creating a high-performing strategy for your content we've created this step by step guide to help you generate a top-performing Strategy that will get you results. This strategy includes:
What your planning on posting,
To who you will be posting to,
Where you will be posting,
When you will be posting, and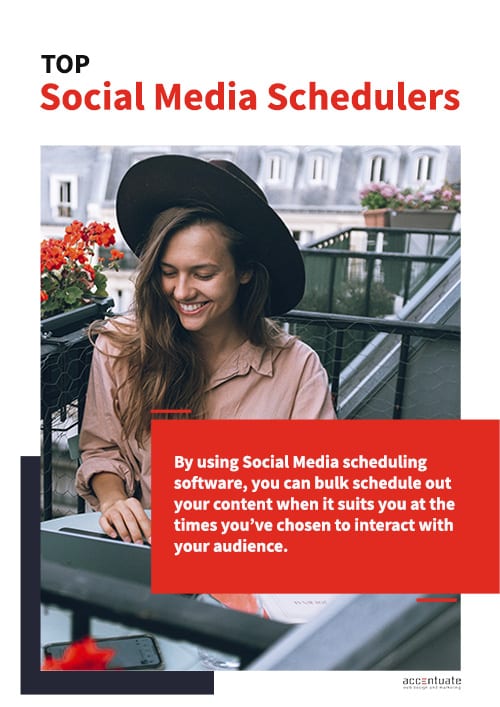 Top
Social Media Scheduler
How do you keep all your Social Posting consistent without spending every moment on Social Media?
By using Social Media scheduling software, you can bulk schedule out your content when it suits you at the times you've chosen to interact with your audience.
Register Today!
Simply register now to gain INSTANT ACCESS to our training videos and additional resources to learn how to master your socials today!