Services
Google Ads & PPC Management Services in Gold Coast & Australia
Want to reach your customers based on buying based keywords? Our Google Ads & PPC Services Can help get you to the top of search engines with custom paid ad listings!
Google Ads & PPC Services in Gold Coast & Australia 
If your in business, then by now you know the power of Google. Google processes over 3.5 billion searches per day, and chances are your customers are using this search engine to search for your product or service.
While reaching first place on an organic listing in the search engine can take some time and efforts, with Google Adwords you can deploy a pay per click strategy in order to get your ads in front of your customers much quicker.
Due to high competition, an auction style bidding for placement, and complex setup, it can be difficult to setup an effective account and maintain it for ongoing success. If a working Adwords strategy is what you need our team can help get setup and manage your account with solid results focused reporting and tracking. We are providing professional PPC services in Gold Coast, Contact us now!
Get Instant

Adwords Management

Quotes
Get on the First Page of Google
Adwords can be an amazing tool to get some quick wins on the board and get your brand out there, while offering an unprecedented level of tracking and analytics when setup correctly.
Everyone knows that getting on the lucrative first page of Google can be difficult when competing for those all important organic listings, however, achieving them on Adwords can be just as profitable and offer a greater level of tracking your return on investment.
TESTIMONIALS
Client Reviews
100% SATISFACTION


Eden and his team did an amazing job regarding our new website. We are truely impressed with the quality of their work and also...
Sven Meyer
Build Consultant of Singularity Computers


Amazing! I knew I was off to a good start when Eden's first response to my enquiry showed that time had been spent researching...
Mark Styles
Owner of Wholesale Safety & Storage


Accentuate IT launched our ethical travel organisation and created amazing custom booking services to help us streamline sales.
Ben Bowler
Owner of World Weavers


We highly recommend Eden and the team at Accentuate IT! The process was easy and not intimidating with geek speak, Eden was...
Angela Brianni
Owner of Coffee Bean Trading


I was having issues with a web page that I had attempted to build. Accentuate It rebuilt and fixed up issues with Google in...
Ange
Owner of Wise Moves Yoga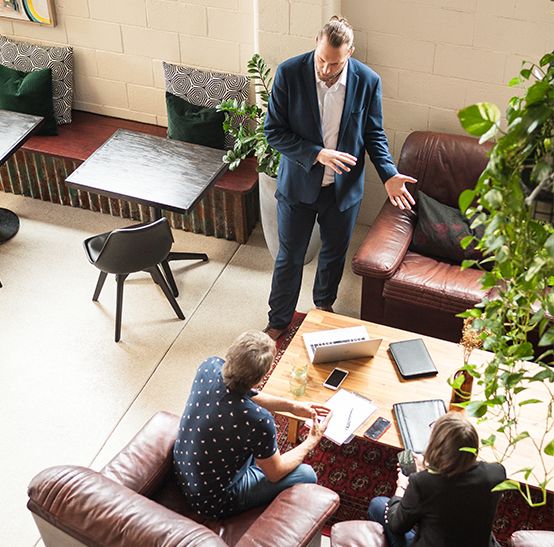 Our Google Ads Campaign Development and Ongoing Management includes:

Keyword Research and Bidding Strategy/Management

Location and Audience Targeting


Campaign Maintenance and Optimisation


Advanced Scheduling & Rules


Google Analytics Integration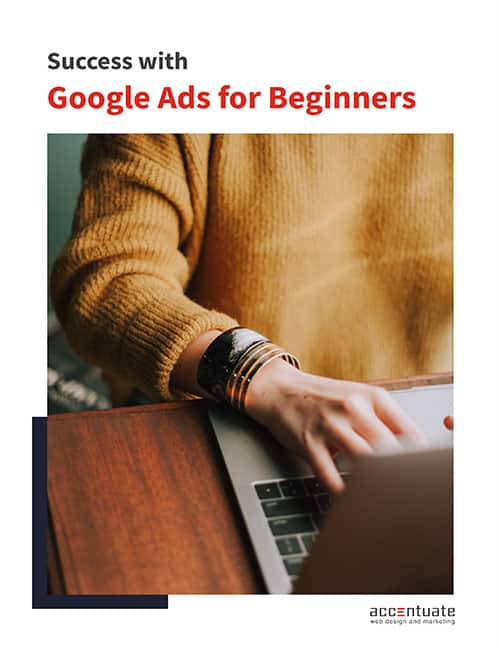 Success with
Google Ads for Beginners
Just like building the perfectly optimised website, there is a science to creating high-converting, low cost-per-click Google Ads campaigns. Such campaigns can include search, display or video ads with some advantages of using Google Ads include;

Ability to target specific demographics,

Precise tracking of result


Analytics for evaluating ROI
PAY PER CLICK (PPC) MARKETING
GOOGLE ADS  MANAGEMENT IN GOLD COAST & AUSTRALIA
Our Google Ads Gold Coast team can manage your Adwords Account and help build a strategy with a solid aim to get you ongoing return on investment while outperforming your competitors. 
Trackable Reporting
See exactly how many people are clicking on your ads, and what actions they take after. Track your conversion/sales rates based on those that click on you ads!
Ongoing Optimisation
Our team work to constantly improve and optimise the account doing their best to strive for improved profitability.
Pay Per Click & Re-targeting
We can build highly lucrative ad-sets that will have you getting not only return on investment, but repeat business again and again.
Affordable Management
We can take the hassle away from managing your own Adwords, we setup and manage your account for you, with a no tech approach.
Get Instant

Adwords Management

Quotes & Advice
Do you need a Quote for Google Ads Management?
Simply fill out the form on this page and our team will discuss your business goals and how we can help you achieve them through utilising professional adwords setup, management and tracking.
Creating an effective Adwords account requires a proper Marketing strategy, solid knowledge of your audience, while ensuring correct setup and reporting to monitor improvements closely.
It is important to make sure you are targeting the highest value keywords and phrases, while deploying a solid negative keyword list to avoid any loss of income due to irrelevant or non buying based targeting. Our team are skilled in all facets of Adwords Setup, Management and Optimisation and can help ensure you have an effective account. Get in touch for our PPC services in Gold Coast.
LinkedIn Advertising
Do you feel like, even with a social media, it sometimes feels like you are shouting into the void? LinkedIn Ads guarantees that your brand's voice will make its way to the right audience alongside an audience of influential decision-makers.
LinkedIn advertising generates higher engagement and conversion rates with a lower cost per acquisition. Better results alongside lower costs are precisely why LinkedIn advertising should be a part of your overall marketing strategy.
You can reach a point of contact among influential business audiences and decision-makers, who have twice the buying power of average audiences, making LinkedIn the most valuable social media platform for B2B marketers.
Target the Right Audience
With over 750 million active professionals on LinkedIn, LinkedIn Ads provides you with an opportunity to reach your target audience effectively by job title, function, industry, and more.
LinkedIn is an effective platform for securing audience engagement and delivering content. Get to engage with a community of professionals, which includes: decision-makers, influencers, and executives that drive actions relevant to your business.
Get your business in front of the audience who matters the most and lead them to your landing pages and website and achieve your marketing goals.
LinkedIn Advertising Campaign Development including audit and creation of:



Research and Setup of a Comprehensive Campaign

Adding Relevant Tracking Code and Goal Tracking to Website

Keyword Research and Bidding Strategy

Location and Audience Targeting Strategy