Services
Social Media Management
Want to engage with your customers and improve your reach through Social Media?
Social Media Marketing Experts
If you have a business, then your customers can be reached online. The fact is, there are 2.45 billion users on Facebook, and with only 24 million people living in Australia, 15 million of those are on Facebook!
With the right message, uniformed branding and a solid strategy, you too can reach and engage your customers through these powerful visual mediums.
More and more businesses are using social to improve their online presence, creating a whole new level of interaction between business and consumer, creating unprecendented return and value on both sides.
Get in touch with our Social Media Marketing team to see how we can help.
Get Instant

Social Media Management

Quotes
Build your brand awareness
Social media can be a wonderful tool to build your brand awareness and help build trust for your customer base.
A very important part of any customers journey is building rapport and trust so they feel comfortable in doing business with you. Approximately 88% of consumers now research online before making a purchase, Social Media can play a big part in a customer both finding you, and deciding to do business with you!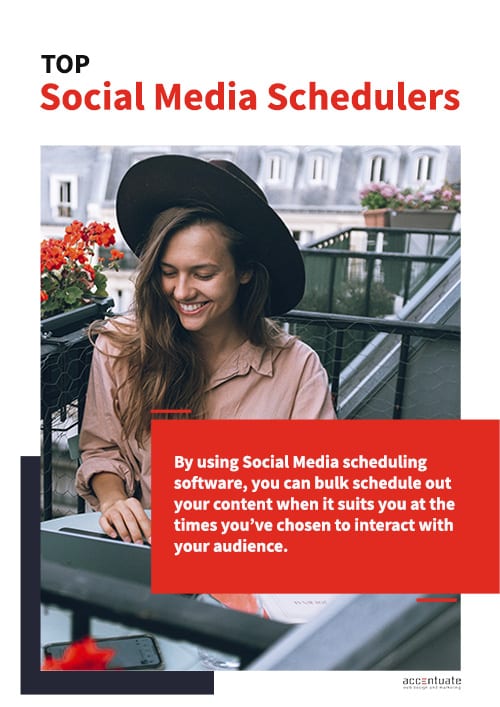 Top
Social Media Scheduler
How do you keep all your Social Posting consistent without spending every moment on Social Media?
By using Social Media scheduling software, you can bulk schedule out your content when it suits you at the times you've chosen to interact with your audience.
TESTIMONIALS
Client Reviews
100% SATISFACTION


Accentuate IT launched our ethical travel organisation and created amazing custom booking services to help us streamline sales.
Ben Bowler
Owner of World Weavers


Eden and his team are excellent, whenever you need them they are always there on hand. Created our excellent website from scratch...
Jareth Stocker
Sales & Marketing of Cody Corporation


For 12+ years Accentuate IT has provided us with fresh & affordable custom Web Design Solutions.
Vikki Martin-Smith
Station Manager of 105.7 Radio Metro


Amazing! I knew I was off to a good start when Eden's first response to my enquiry showed that time had been spent researching...
Mark Styles
Owner of Wholesale Safety & Storage


Accentuate It was giving the job of designing our clubs new website, the team went above and beyond of what was required. Great...
Terrence Cole
Trophy Steward of QLD Lure Coursing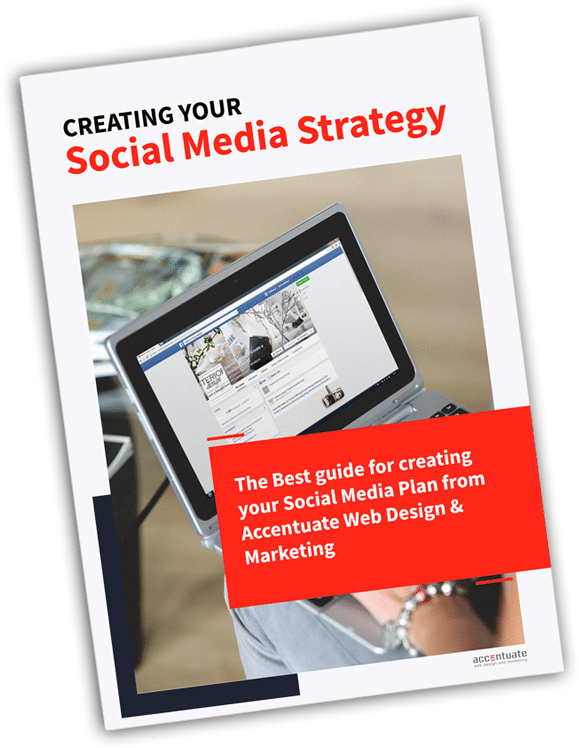 Creating your
Social Media Strategy
Have you just created your first start-up or are you in the process of taking your business to the next level?
This Strategy includes the following:

What your planning on posting

Who you will be posting to

Who you will be posting to

When you will be posting, and

ADVERTISED PLATFORM
SOCIAL MEDIA MANAGEMENT
Our team can manage your Social Media and help build a strategy that will increase your reach and engagement with your customers online.
Experienced and Certified
Yes, our team is also experienced and certified in social media marketing using platforms such as Facebook, Instagram, Linked In and more!
Content & Engagement
Our team of local content writers can create compelling content just waiting to be shared, liked and engaged with by your customers.
Pay Per Click & Re-targeting
We can build highly lucrative ad-sets that will have you getting not only return on investment, but repeat business again and again.
Affordable Management
We can take the hassle away from managing your own social media, we create amazing content compelling your customers to become raving fans.
PROFESSIONAL WEBSITE DESIGN
OUR PORTFOLIO
Check out just a few of our featured clients professional web design solutions.
Get Instant

Social Media Management

Quotes
Need a Social Media Marketing Quote?
Fill out the form on this page and our team will discuss your business goals and how we can help you achieve them through utilising an effective Social Media Strategy
Modern Social Media Marketing strategy requires a complete knowledge of your audience, and offering appealing content to reach and engage with them.
It is imperative to make sure you are presenting the right message, engaging with your audience,  ensuring timely responses to comments and questions all while improving and growing your audience reach through content and paid ads.