Since its launch in August 2018, the app's popularity has been growing tremendously. It was the most downloaded app in October 2018, globally, amassing 500 million monthly active users.
TikTok's users can create 15-second to 3-minute videos on their devices and share them with just a few clicks. There is no set topic for video creation, so anyone can practically create videos about anything under the sun.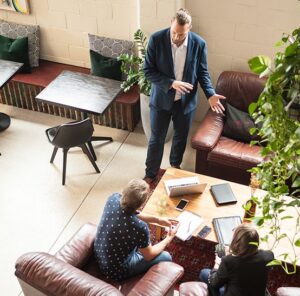 What appeals to users is that they don't have to look professional or put on a full face of makeup. The app comes with a wide range of stickers, filters, and background music, making video creation as easy as possible.
TikTok's unique algorithm ensure users to see videos mostly of those that are of interest to them. There is also no need to have a ton of followers for a creator to be seen or to go viral, either.
The beauty is, TikTok has proven to be a great platform to initiate meaningful conversations and build casual relationships with people, all over the world. Another key factor in TikTok's popularity is that it has a strong focus on localised content despite it being a global app. It effectively captures local trends with the use of localised hashtags.
Additionally, TikTok sends personalised recommendations to each of its users. This ensures that all users and creators are always on top of the latest trending videos and are never out of ideas for video creation. The use of these techniques allowed TikTok to pull off localisation on a global scale.
Sounds like a digital marketer's dream, right? We agree! TikTok's set up presents a huge potential to turn leads into sales for your business.
How can Brands Leverage TikTok?
Although TikTok is a fairly new platform, it has become a popular choice for content marketing in our current day and age. As of September 2021, TikTok reported one billion monthly active users worldwide.
One thing of note is that TikTok does not have any space for traditional display ads. They are not even in competition with other social media platforms, in terms of it being a marketing channel.
Be that as it may, its fast growth and tremendous popularity, made many brands realise the potential of TikTok as a marketing channel. With so many monthly active users, this app is too hard to pass up when you want to reach as many people as possible, and TikTok isn't showing any signs of slowing down.
TikTok's community is highly engaged and producing limitless content daily. The best thing about TikTok is that they make all their users feel valued and cater to their interests while creating opportunities for companies to grow their businesses through digital marketing.
Roughly, half of TikTok's audience is under 34 years old, who spends around under an hour on the app. This makes it a great avenue to reach a younger audience.
Facebook and Instagram also started as fads for the younger set, but has evolved into social networks that are now used by people of all ages – this seems to be exactly the path TikTok is treading right now.
If you plan to leverage TikTok for your business, it won't be enough to just create engaging content. However, with its algorithm, it is easy to check out your target market's content to see and study what they like.
Businesses can also use relevant hashtags to be able to acquire views, reach their target market, and monitor which videos do well within a particular hashtag. By creating special hashtags for your business, you can get users to use it on TikTok to garner more awareness and interest.
Brand Awareness and Engagement on TikTok.
If your marketing goal is to generate brand awareness or get more engagement, TikTok can help in that department. If you have content creators that can create informative or entertaining content within three minutes, content that anyone in the world can relate to, you shouldn't have any trouble seeing immediate results.
Apart from entertainment, TikTok also has potential for educational value. At the start of the pandemic, educators used TikTok to deliver short classes to discuss concepts in creative and fun ways. In this same vein, business owners and practitioners can also use TikTok to introduce their products and services.
TikTok's engagement is currently the highest of any social media platform. Its most successful marketing objective is brand awareness. Its advertising rests on influencers and brands with the creation of high-quality entertainment content using paid media strategies to amplify their message/s.
Such opportunities include:
Branded Takeover Ads

Hashtag Challenge

TikTok Shoppable Ads

Branded TikTok Stickers

In-Feed Ads
These differences also change influencer vetting and paid media amplification. TikTok is built for user engagement, it's an entertainment and content platform first. Your brand can leverage this through the creation of high-quality content and releasing it strategically.
As more users learn of TikTok's uniqueness, user content continues to evolve and grow. This shows an unlimited potential to expand into any demographic who uses a smartphone.
To conclude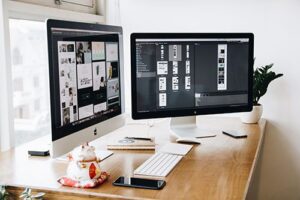 Is your brand aligned with your audience and business goals, with a comprehensive social strategy to support the changing landscape?
Accentuate Web Design and Marketing's Social Media Marketing and Management Services leverage earned, paid, and owned media capabilities to directly tie to our clients' business goals. You can reach out to us if you'd like to learn more about Social Media Marketing, content creation, paid media, or strategy development.