Services
Website Hosting Services in Gold Coast & Australia
Quality Website Hosting Services in Gold Coast & Australia 
How secure and how fast your website is going to be is always directly related to the quality of the web host used.
All websites require some form of hosting to ensure they a visible to the public online, this usually comes in a monthly or yearly subscription or payment.
We are the professional web hosting services providers offering high quality VPS hosting for each of our clients, so your site is not reliant on the performance of others. We offer added security, uptime monitoring, and ongoing backups to protect your online investment. We can also help register your domains.
Get in touch with us today to find out more!
Get Instant

Hosting

Quotes
Premium Private Server
WEBSITE HOSTING REGISTRATION
Quality Australian and International hosting options that will have your website offering lighting fast responses..
Premium Hosting, without the cost
Our hosting is optimised for Australian users, as web designers, we utilise quality servers over budget offerings that offer terrible support and availability.
Scaling for lots of traffic
Did you know…Most cheap hosts will simply stop displaying your site if you get too much traffic, our team are notified on overage issues and we can scale and add more resources to meet your requirements!
Comprehensive Backup Service
We backup your site and store it securely in the cloud to ensure your web asset is protected. Our backups allow your to restore your site or any files quickly and easily.
Free Extras
We offer FREE SSL certificates with ALL our hosting platforms ensuring your website is secure, and Google loves SSL too! We can even setup Google for Business FREE!
Website Monitoring
We monitor your website and are notified if anything goes wrong, and our security software makes sure your website is safe.
What You Get
Website Hosting Inclusions
Website Backup Service
No website is 100% assured of accidents that may happen during the course of a website operation. But having a website backup is like having a spare tire or finding an oasis in the desert that can help you recover your website after an incident.
We don't just provide a simple backup:
Comprehensive daily backup for 1 week.
Weekly backup for 1 month.
Or 2 monthly backups.
Your individual files and/or databases can be quickly restored. We backup your site and store it securely both in the cloud and on our quality local servers to ensure your web asset is well-protected.
Website Security Monitoring
We use advanced tools to monitor the site, these are third party tools that monitor your website, not just the hosting.
We monitor your website and are notified immediately if anything goes wrong, and our security software makes sure your website is safe and secure
Web Security & Audit Package
Our advanced third party tools are deployed to monitor the site. These third-party not just cover the hosting side of our service but includes the monitoring of your website.
With these tools in place, we immediately get notified if anything major goes wrong.
Plugin Renewals
Enjoy huge yearly savings even if you are on a standard website plan with Accentuate's hosting services. Our offer includes update licenses to upgrade plugins on our core developer list — FREE OF CHARGE. This includes various ecommerce tools, gravity forms + divi builders.
SSL Certificate
We provide FREE SSL Certificates with ALL of our hosting platforms to ensure your website is secure. Google also loves SSL! We can even set up Google for Business for free!
Secure Updated Server
We have quality local servers right here in Australia. Having your website hosted locally will ensure that you have higher uptime for your website. Having a fast-loading website will also ensure that your target market has optimum access to your web pages and faster browsing speeds.
Premium Support
Most hosting companies do not supply ample support to their clients in the event something goes wrong with their client's website. The support we at Accentuate provide is offered as a value added service for the website itself.
Our team will provide support that fits your budget to resolve issues which may not be indirectly caused by you within our allocated allowance.
Uptime Monitoring
Our team is immediately notified in the event your site does go offline. No other host will provide you with this kind of service. Their focus is on their "hosting" if it is online, this does not include if your website is rendering or even accessible.
High Speed Scalable VPS Hosting
Most cheap hosting services will simply cease displaying your site in the event you get too much traffic. We don't!
Our Australian based servers will scale and add more resources the more visitors you get, ensuring that you experience no downtime no matter how much traffic you get. Our hosting service can scale for your needs by adding much needed resources such as memory, CPU, or storage.
TESTIMONIALS
Client Reviews
100% SATISFACTION


Amazing! I knew I was off to a good start when Eden's first response to my enquiry showed that time had been spent researching...
Mark Styles
Owner of Wholesale Safety & Storage


Accentuate IT launched our ethical travel organisation and created amazing custom booking services to help us streamline sales.
Ben Bowler
Owner of World Weavers


Eden and his team are excellent, whenever you need them they are always there on hand. Created our excellent website from scratch...
Jareth Stocker
Sales & Marketing of Cody Corporation


We highly recommend Eden and the team at Accentuate IT! The process was easy and not intimidating with geek speak, Eden was...
Angela Brianni
Owner of Coffee Bean Trading


Eden and his team did an amazing job regarding our new website. We are truely impressed with the quality of their work and also...
Sven Meyer
Build Consultant of Singularity Computers
THE LAB | MARKETING FORMULAS
FREE: 5 Step Checklist to Get Your Bussiness Online
Whether you own an existing bricks and mortar business or you're building a start-up eCommerce brand, properly establishing your digital presence is one of the most significant responsibilities you have.
The Lab: Business Dashboard
Sign up now for FREE and get your
Marketing Formulas now!
We respect your privacy. Your Information is safe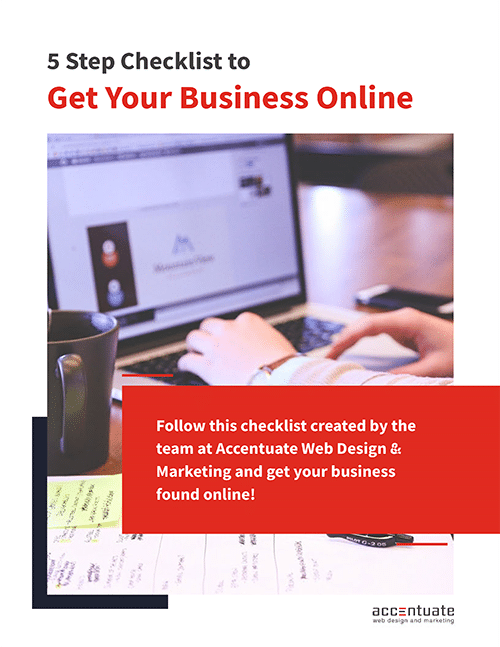 5 step checklist
Benefits
Thankfully you've taken the first step and together we can work through our proven
5 Step Checklist to creating a strong business presence online. Heres the steps:





PROFESSIONAL WEBSITE DESIGN
OUR PORTFOLIO
Check out just a few of our featured clients professional web design solutions.
Website Speed = Customer Conversions
Recent studies show that over 74% of customers will leave a page that consistently takes over 5 seconds to load! Without the right hosting, it is likely your website is loading slow and inconsistently performing.
Many budget hosting providers don't even provide basic services to protect your investment, such as automated backups and secure individual VPS hosting. Our services offer all these things and more they have been individually chosen to offer the best quality support for our clients and their websites. Get in touch for our domain hosting services now!
 Quality Website Hosting Options in Gold Coast & Australia 
Let our team manage your hosting requirements, saving you time and money, while offering you unparalelled quality.
Not all hosting is made equal, be wary of budget hosting providers who under deliver in performance and all important services such as backups, security and uptime monitoring.
Our team will manage the whole process for you ensuring your website is on a host that is optimised for performance, and that your investment is backed up and protected. Get in touch with us today to find out more.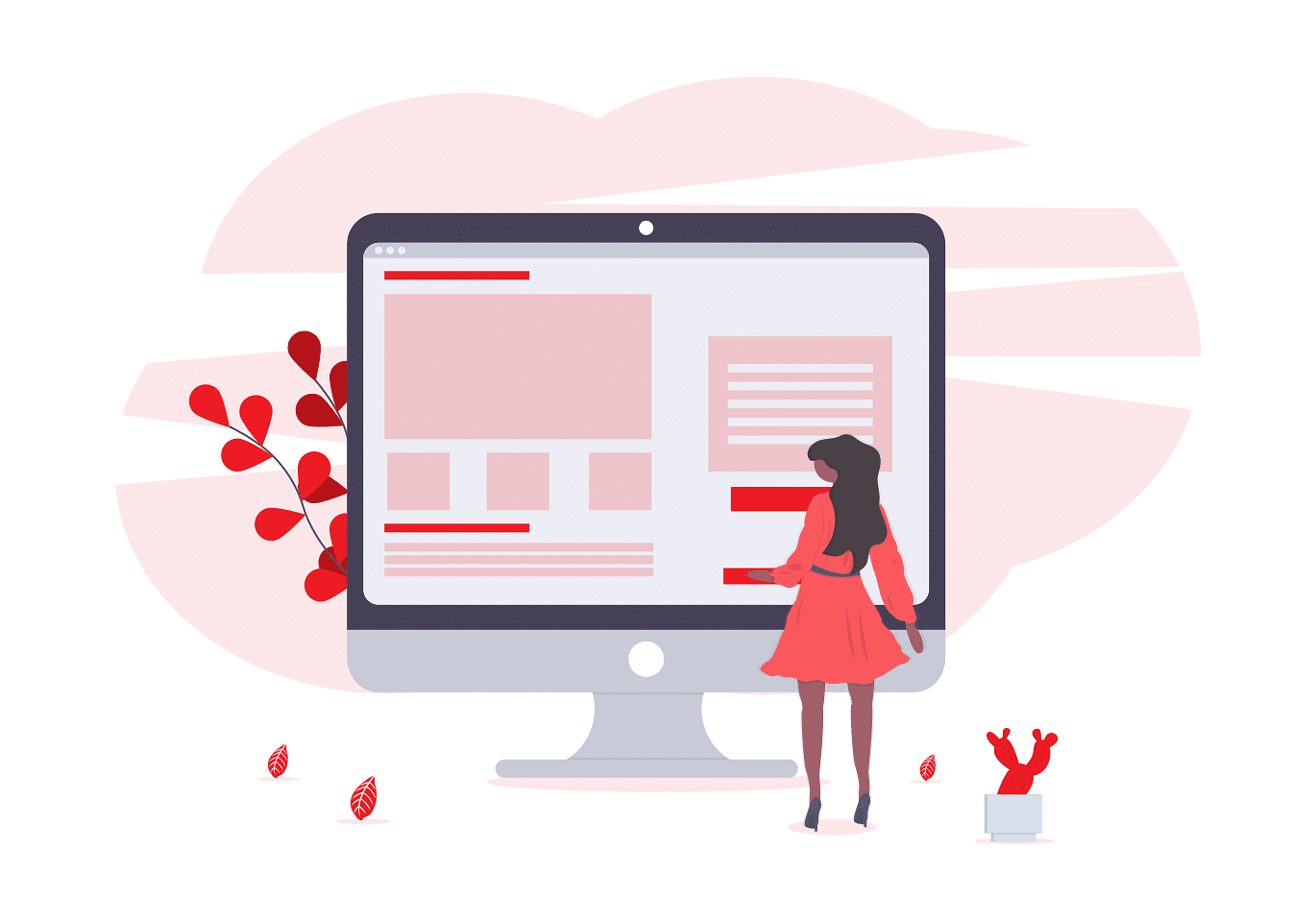 Get Instant

Hosting Registration

Quotes