Get a Website Quote
Today!
Affordable All Inclusive Pricing
Designed by Multi Award Winning Agency
Included Ongoing Support & Updates
FREE Consult with a Skilled Strategist
Built for Local Australian Businesses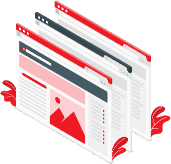 Tell us about your project…
Affordable All Inclusive Pricing
Multi Award Winning Agency
Included Ongoing Support & Updates
FREE Consult with a Skilled Strategist
Built for Local Australian Businesses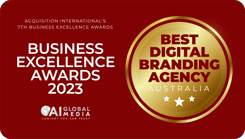 Best Digital Branding Agency - Australia
Business Excellence Awards 2023

Brand First Approach
Get Web Design Company Quotes from a Multi Award Winning Team focused on Digital Branding 
Quality Designs
We produce quality responsive web design quotes based on only the best practice methods
Reliable Support
Our web developer quotations have included reliable support so no more surprise bills
Results Focused
If you are looking for creative web design quotes, our team can help with Results Focused upfront pricing and advice

This was our 4th attempt at a website, we found in the past companies offering their services to build your website are all quite similar, they promise you everything but deliver on very little. I was very sceptical at the start, but Eden & Elise really shocked me, Elise is the calmest person alive and I really appreciate how available she was when ever I needed her, she was really focussed on delivering a great website for us and I couldn't be happier with Accentuate IT. So much so that I have referred them to other professionals in our network.
Highly recommend Accentuate Web Design & Marketing to any business that really wants to make an impact in their market. This is the one stop shop you need to help your business grow. What a great team and they really get involved in helping your business too.
Michael Handley
2023-09-26
It was such a pleasure working with Eden's professional team. They developed a great looking easy-to-use wholesale medical web shop for us. Our customers love it and sales have increased substantially since we launched the new site! Richard Bierhuizen, Director Footlogics Australia Pty Ltd
Richard Bierhuizen
2023-08-09
Accentuate worked extremely hard on this project for us, they bent over backwards to fix any small issues we had and made our experience an enjoyable one.
Vitori Buatava
2023-06-14
I have found the whole team a delight to work with. They go out of their way to help me get the most out of my website.
Professional company. Special thanks Elise for her thoughtful service and professional opinions.
Easy to communicate with. I have a website now that is evolving into something I am really happy with and user friendly for my clients. The team go as fast or as slow as I need so I am comfortable with the new processes. Always reply to my queries quickly.
I consider myself lucky to have found the people at Accentuate It. They have been personable and friendly at all times. I respect their expertise in their various fields, and I value their trustworthiness. I look forward to our continuing association.
James Anderson
2022-05-19
Request a Quote
Tell us about your project…
Work with one of Australia's Top Rated Web Agencies

Welcome to Accentuate Web Design & Marketing:
Unveiling the Best Quotes and Expectations
Are you in search of a branding-first web agency that can transform your online presence into something extraordinary? Look no further! At Accentuate Web Design & Marketing, we understand the power of exceptional web development and design quotes.
Our commitment is not just about creating websites; it's about crafting digital experiences that leave a lasting impression.
The Best Quotes for Web Developers and Website Design
We kickstart your journey with the best quotes for web developers and website design that align seamlessly with your vision. Our expertise extends to providing you with the most competitive and comprehensive quotes for your web development project. From innovative web design quotes to creative web development quotes, we've got you covered.
Creative Web Design Quotes for a Unique Identity
Our team specializes in creating unique and creative web design quotes. Your website is more than just a digital platform; it's your online identity. Our designers infuse creativity and innovation into every project, ensuring your website stands out from the crowd.
Ecommerce Website Development Quotation
Looking to venture into the world of online commerce? Our ecommerce website development quotation caters to your specific needs. We integrate seamless payment gateways, efficient shopping carts, and robust inventory management systems to ensure your ecommerce venture thrives.
Responsive Web Design Quotes for Cross-Device Accessibility
In today's mobile-driven world, responsive web design is paramount. Our responsive web design quotes guarantee that your website adapts flawlessly to diverse screen sizes, delivering a consistent and engaging user experience.
Your quest for a quality branding-first web agency ends here. From the best quotes for web developers and website design to unmatched expertise and innovative solutions, Accentuate Web Design & Marketing is your trusted partner in creating a digital presence that exceeds expectations. Contact us today to kickstart your journey towards digital excellence.
WEBSITES WE'VE MADE RECENTLY
Our Work
Explore some of our amazing clients websites below. Click on any website below to view more information and see links to their website.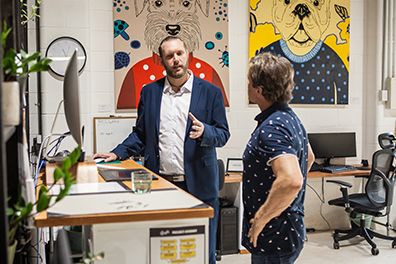 Flexible & Intuitive
A Glimpse into What to Expect
When you choose Accentuate Web Design & Marketing, you can expect a seamless and rewarding partnership. Here's a glimpse of what to expect when working with our quality branding-first web agency:

Unmatched Expertise
Our team comprises experienced professionals in web design, development, and branding. You can trust us to deliver top-notch solutions tailored to your needs.

Transparent Communication
We believe in open and transparent communication throughout the project. Expect regular updates, clear timelines, and quick responses to your queries.

Innovative Solutions
We pride ourselves on offering innovative solutions that go beyond industry standards. Your website will be a testament to cutting-edge design and development.

Attention to Detail
We sweat the small stuff, so you don't have to. From pixel-perfect design to clean code, we pay attention to every detail to ensure your website's success.

Timely Delivery
We value your time. Count on us to meet project deadlines and deliver a fully functional website promptly.

Exceptional Support
Our commitment doesn't end with the project. We provide ongoing support, maintenance, and updates to keep your website at its best.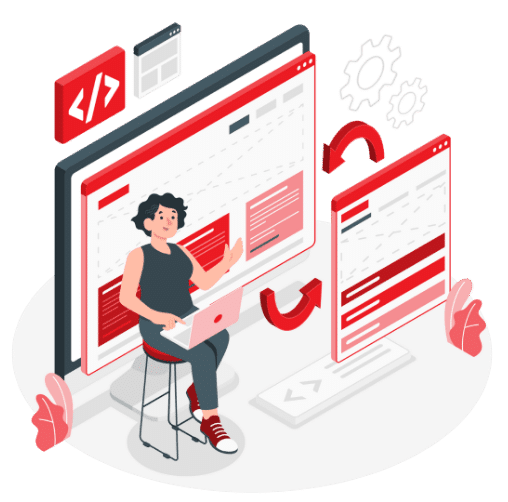 Get your
Digital Presence


perfected with Accentuate.