Car Keys to You supply Automotive Keys & Remotes for all makes and models.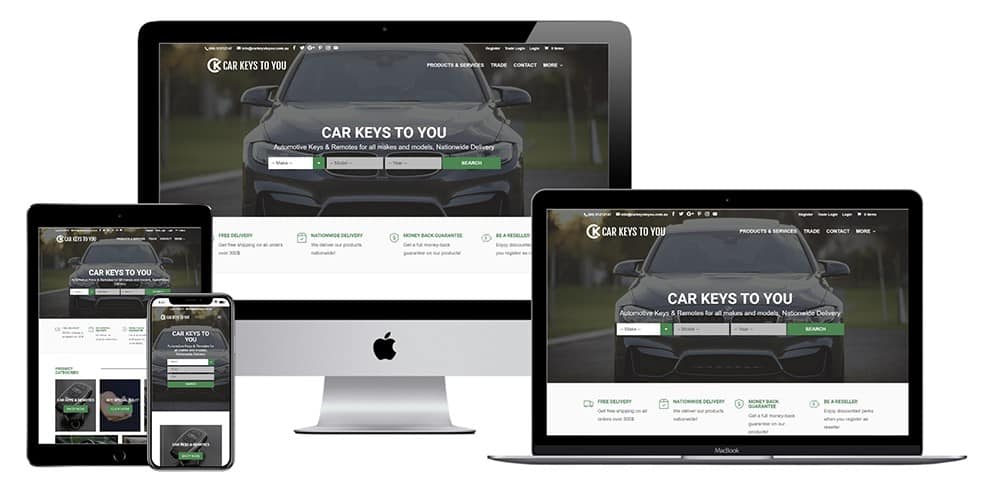 The Challenge
Project Brief
Car Keys to You offer laser cut keys and remotes for all makes and models of modern cars. The challenge for our team during this project was to create a system that would contain a vast number of products, allowing for users to easily find the available keys for their model of vehicle, while simultaneously allowing for the client to be able to easily maintain the site.
Our team created a custom design that met these objectives and rolled our a WordPress content management system using WooCommerce that allows the client ease of use for ongoing maintenance. We also added a custom "Car Key Specialist" Locator function to the site, so other businesses can register and be listed on the website as a specialist who can help those in need with car key replacements and issues.
Custom Web Design
eCommerce Setup
Branding Design
Copywriting
Web Hosting