Are you looking to gain brand loyalty, boost engagement, or perhaps maybe just to stay connected with your customers? Creating an Instagram community for your business is one of the best ways to do this.
In one way or another, the pandemic has driven people from most parts of the world online. They gravitated online for socialising, work, exercise, and everything in between. As a result of this, people are now spending a record amount of time online, this includes 36% more time on social media. 
With social distancing still being practised or imposed, there's never been a more conducive time to create meaningful connections with audiences online. In this blog piece, we will share with you why you should build an Instagram community. We will also share some tips to help you get started.
Why You Should Build an Instagram Community.
There are over 1 billion people now use Instagram every month. Users spend 30 minutes every day, on average, on the platform. Through 2020, Instagram gained a user growth rate of 17% across Western Europe.
Building a loyal Instagram following is no easy task, however, building a community can bring long-term benefits to your brand. Consider this, there are more than 200 million Instagram users who visit at least one business profile daily, so why shouldn't yours be one of them?
When it comes to your target audience, there's definitely a strategy to ensure you are maximising and optimising your followers, reach, and engagement.
Building an Instagram community is one of the most valuable assets any business can have online. But just because you are already on Instagram, it does not mean that people will discover your brand. Needless to say, with its huge subscriber base, the social media platform is hugely saturated.
Add to this, Instagram's algorithm is perpetually changing; what this means is, having an engaged base of followers provides a better chance of maintaining discovery and engagement when these changes are happening.
With the right approach, you will not only be interacting with your audience, but in the process, you will be encouraging them to interact with each other. This results in a boosted post reach, increase in engagement, and encourage audience loyalty.
Additionally, when you build a community, you are creating something that your audience will feel part of; with meaningful connections and shared interests coming together in one place.  
There is a need for an Instagram follower to feel connected to you, your other members, and your brand. It is therefore logical that Instagram be factored in as part of your content strategy.
Having a thriving Instagram community at your fingertips isn't just about driving customer loyalty and sales. Brands that have strong Instagram communities are often well attuned to what it is their audience want, who they are, and more importantly, how to add value to their lives. 
How to Build a Community on Instagram?
So, how do you start attracting more followers on Instagram? And once you have the following, how do you create this following into a community?
One thing we observed with most brands with healthy communities is they have one thing in common: They have created something that people would want to be a part of. This is regardless if their aim is to encourage and motivate or simply being relatable.
You need to be able to identify what niche best suits your brand and target audience. Keep your tone consistent, for you to be able to attract more like-minded people.
Here are some tips you can implement to start building your Instagram community.
1.  Be Proactive
When we say be proactive, we meant not to wait for your audience to find you. Social media is not a one-sided monologue. Social media is all about striking a conversation, so someone has to make the first move.
While it is a given that you should be running paid ads on social and sharing posts designed specifically to promote your business, that does not mean you will just have to sit and wait for people to find you.
One major benefit of Instagram is that it is highly likely that your potential audience is already on the platform. You can find these relevant users by searching for popular hashtags related to your brand, or by searching using the same hashtags that your competitors use.
Follow hashtags, so you are always up-to-date on the latest relevant content. Like and comment on related content, send them friendly direct messages; anything to begin building rapport with like-minded people who could be potential customers.
2.  Engage With Your Audience as Soon as Possible.
It is a crucial part of building a strong Instagram community is constantly engaging and interacting with your followers on the get go. Keep in mind that and engaged follower is a happy follower.
Your Instagram account could be someone's first interaction with your brand, so make it a point to make it count!
3.  Make it Personal.
Creating a successful community on Instagram can be easier if you make it personal.
It is not guesswork that there is at least one real-life human behind an Instagram account, so removing anonymity and sharing the faces of your brand should be a no-brainer.
Humanising your brand help in creating a deeper, more emotional connection between you and your community. If you do not know how to go about it, think about how you would interact with your customers in real life.
Develop your brand personality in giving tips, recommendations, small talk and incorporate them all in your Instagram strategy – be that may be through targeted content, conversational captions, chatty Instagram Stories, or new IGTV series.
4.  Highlight Your Brand Values.
Sharing what your brand stands for and being open about it with your audience is a very effective way to strengthen your Instagram community. This could be advocating a cause you care about or promoting lifestyle choices your brand supports through your content strategy. There is no right or wrong on how you do it, what matters is it is authentic to your brand.
5.  Listen to Your Audience.
Remember what we said that Social Media is not a monologue. Building a strong community is not just about sharing your story. Creating avenues to listen to the voices of your audience is just as important – keep in mind that engagement is a two-way street.
Creating two-way communication is also a valuable way to gain insight into what your followers also care about the most.
6.  Be clear with your Calls To Action (CTA).
Ask people to double tap your content. People who connect with content makes them feel better about themselves. Create content that allows them to do that.
Drive people to your website with a call to action. Avoid using clickable links in your captions, since Instagram does not allow them. Instead, ask them to check your and click the link from there.
Ask people to tag someone. This tactic gives you an opportunity to gain new followers in an interesting way. People want to grow and nurture relationships, we also know that people want to bring entertainment and value to others.
How do we leverage that? We can do that by creating posts that inspire people to do exactly that.
7.  Develop a Consistent User-Generated Content (UGC) Strategy
You could be missing out on a huge opportunity to build brand love and strengthen your online community if you are not sharing user-generated content on your Instagram account.
UGC makes your members feel like VIP contributors. It is also a brilliant way to show community members to see real people using and enjoying your products or services.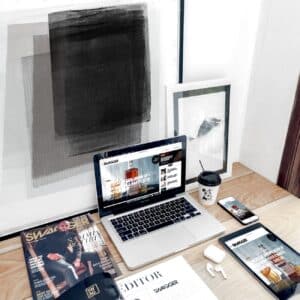 These are just some tips you can implement now in building your Instagram community. By following tips presented here, you will be able to create a loyal and engaged community on Instagram over time.
Although there is no such thing as an overnight success when it comes to building meaningful customer relationships, we at Accentuate Web Design and Marketing can lend you a hand in developing an effective Social Media Marketing strategy. Come visit us for a Social Media Marketing quote.