Ensuring a robust web design process is critical to the success of every web design project, whilst ensuring our clients are happy. Here at Accentuate Web Design & Marketing, we put the needs of the end-user at the top of our mind while closely collaborating with the client.
We strike a fine balance between meticulous planning and flawless implementation. Over the years, we have polished our process to deliver spectacular results for our clients. Here, we outline our web design process from the initial consultation through to delivery.
Stage 1 – Discovery
We start with a discovery phase, which includes a range of analyses to identify how the website can serve the requirements of your business and your customers. Here are some questions we ask during this stage: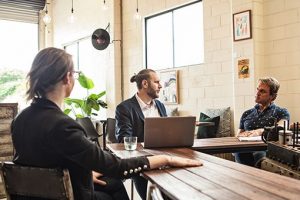 What does your company do?
What is your USP?
Who is your target customer?
Who are your biggest competitors?
What's the goal of your business website?
What's your dream for this site?
What features would you like for the site to have?
Are you looking to promote your brick and mortar store or sell online?
These are only some of several questions we will ask during the initial consultation to gauge your requirements and the scope of the project.
Stage 2 – Planning
This is another important part of launching your new website.
Research and planning will help bring clarity about your objectives and guides the design, so we take the time to plan your website. During this stage, we will:
Create/review your site's SEO strategy.
Create a sitemap.
Content review.
Content creation.
Stage 3 – Design
The next step is to design how your website will actually look and feel. During this phase, we create a website wireframe with the essential webpage elements like navigation, header, widgets, etc. We with then turn the wireframe into a realistic mock-up. Here are some things we do as part of this stage:
Wireframes
UI and UX design
Interactive and animated mock-ups
Clickable prototype.
We don't simply create a design and fit the content later. We design with content in mind to ensure your message effectively reaches the visitors and gets the desired action.
Step 4 – Development
During the development stage, we translate the design to actual code to bring the website to life. This is where our web developers take complete charge; building, writing code and testing to ensure the website is robust and superfast. Here are some of the many things we do as part of the development stage:
Hosting set-up.
Install CMS.
Create a database.
Build front-end design.
Install and set-up plugins and third-party CRM tools.
Optimise the code.
Populate the site with content.
User acceptance testing.
Device and cross-browser testing.
Design amendments.
This stage is the lengthiest of all. However, we keep you in the loop all through the way to ensure you know the status of your project.
Step 5 – Website Launch
The website is now ready for launch. There are several steps involved in launching a website. So we will carry out step by step checks to ensure we haven't missed anything. Here are some of the essential steps of this phase:
Bug tracking
Final SEO checks
Install tracking tools
Client training
Take the Next Step
Ready to discuss your web design project? Contact us today to schedule a free, no-obligation chat with one of our web design specialists. We will get back to you in 24 hours. Alternatively, feel free to give us a call on 0457 444 589.