Do you have a great-looking website, but for some reason you're having trouble being found online? If you love your website, and you think that potential customers would love it too – then you might need to take some action to get found in search engines.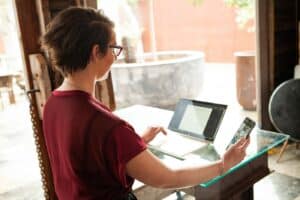 In most cases, when a website is not ranking on Google, it means you need to invest in search engine optimisation (SEO) – AKA the science of appearing at the top in search queries where it matters the most.
Having a website is a must for any business, especially now that most of the world is going digital. But getting noticed on Google is another matter, and it's not always easy.
At Accentuate Web Design and Marketing, we're dedicated to helping businesses of all sizes to succeed online. As an SEO Supplier, we focus on helping our clients convert websites following Google's best practice guidelines. It is one of our specialities as a web design and development company and a digital marketing agency.
It's our standard procedure to follow the best SEO practices that search engines recommend, for your website to increase its rankings over time, and ultimately be seen on that hallowed first page of search engine results pages (SERPs).
The Types of SEO
Before we dive in deeper, know that three types of SEO tasks can help you increase rankings:
Technical SEO –

Optimises the technical aspects of your website.

On-Site SEO –

Optimises the content you have on your website for your users and search engines.

Off-Site SEO –

It involves all actions you take to impact search engine ranking that falls beyond or outside your website. This includes backlinks, social media activity, and guest blogging.
You can have 100 per cent control over the technical and content aspects of optimisation for your site. However, this does not hold with off-site SEO. But, it's still a key part of the SEO trinity for success.
On a more simplistic representation of how this works, imagine your SEO as a sports team. In most team sports, you need both a strong offence and defence to win – but you also need fans.
Think of your technical optimisations as your defence, your content optimisations as your offence, and your off-site optimisations as your methods of attracting, engaging, and retaining your loyal fan base.
Google's Site Rankings
It's no secret that Google has complete control over site rankings. As far as Google is concerned, if your pages are not indexed, they simply don't exist, which also means they won't be found on search engines.
It's vital to start paying attention to how Google indexes websites and know about proper indexing, as Google can penalise your website for deploying user experience, content, or development practices that are not following best practice methods. It's crazy, but do you know that the simplest method of getting a new page indexed is to do absolutely nothing?
Google's crawlers follow links, provided your site is already in the index, and new content is linked to it from within your site. Google will eventually discover it and automatically add it to its index.
Indexing is an essential element of SEO and is considered a ranking signal by Google. The more frequently your website appears in search results for specific phrases and terms, Google will rank you for those terms or phrases. Setting your focus in getting properly indexed, helps in getting users to find your site easily.
Understanding how Google approaches website crawling and indexing is essential for technical SEO and is useful in developing strategies for improving your site's visibility online.
What is SEO?
You may be wondering, why isn't my website ranking. Well, you might need some help with your SEO. But before we provide help, we have to define, just what is SEO.
Let's have a bit of fun in defining what SEO is, to make it crystal clear what it is and why it's important in helping your website rank on searches.
SEO is the process you use to improve your website's relevance to increase its popularity and make it easily findable during user search queries. As a consequence, it makes your website rank better. 
Note that Google is just one of the many search engines. But why do we concentrate on ranking for Google? The reason is, that Google captures 93.37 per cent of the total search engine market share worldwide. This makes "Google" and "search engine" synonymous for all intents and purposes. 
How can SEO Help Grow Your Business?
You might think that investing in SEO is not worth the investment unless you get quick results. And that would be a strategic mistake, let's tell you why.
Think of any form of investment that compounds interest with time. SEO works in much the same way. You earn a small amount of interest at the beginning, but as the interest adds up, the amount of earned interest also grows.
In time, you will be gaining substantial amounts of interest that adds to the power of the already compounded interest. SEO will give you minimal results initially, but it will eventually build up and start snowballing. Your website will then enjoy high rankings in the keywords that matter to your business.
Like any investment, your business will benefit from a long-term SEO strategy. The benefits you will see and enjoy will include, but are not limited to, the following: 
Building your audience –

Every time a person consumes your content, you have a new member for your audience. The more high-quality content you put out, the more traffic you get to attract and gain.
Attract people to your website –

As you begin to gain footing in SERP rankings, more people will begin seeing what your company is all about and what you are offering. Your efforts will only continue to snowball with each SEO effort you implement.
Build referral traffic –

If you put out high-quality content, as you must, you begin seeing other sites linking to it. These links are gold and help with your search engine rankings. It tells Google you are an authority and that others view your content positively and boosts your credibility.
Helps in supporting your content marketing efforts –

SEO and original content work hand in hand. Creating helpful content for your audience, including written content, images and videos, can help propel your site to rank better in search results.
Helps your business rank better in local searches –

Local searches such as "restaurants near me" are becoming more common. A study indicated that nearly

80 per cent of local searches

made on mobile devices lead to conversions. Local SEO strategies can help attract these searches, who are often ready to buy.
Good SEO means a better user experience –

Every marketer's top priority is a positive user experience. Everyone aims for top-notch organic rankings and maximum visibility. However, some fail to realise that optimal user experience plays a huge part in getting there.
The best thing about implementing an SEO strategy is that it works with new websites and even with existing ones. You can build a brand-new website from the ground up with SEO best practices incorporated during design and development.
Doing so assures that your website's content and structure are optimised for high search rankings from the ground up. Or, if your site is already up, but there is a need for a website revamp, and optimise it for search engines. Regardless of your situation, we can help in optimising your website.
5 Steps to Finding the Right SEO Supplier for You
Ready to reap the benefits of SEO? Then it is only prudent to look for a competent SEO firm to help your business succeed. But why hire an SEO supplier in the first place? Can't SEO be done on your own?
The short answer is, YES! However, there are valid reasons why you shouldn't. Your biggest hurdle, as an owner of the business, is that it is highly unlikely that you'll have the time and resources to mount a successful SEO campaign and run your business at the same time.
Chances are, though there may be reliable sources to learn SEO, you might end up using outdated SEO practices. Or you might even stumble upon sources that promote erroneous 'black hat' SEO practices that try to trick search engines into getting you higher rankings.
Such 'black hat' practices could get your site penalised or even removed from search engines. The fact remains that you still have to put in the work in all phases of your optimisation to grow your visibility, garner clicks and increase traffic.
By implementing good SEO practices, you can establish your authority, and build trust, and credibility. Trust and credibility help in converting your target audience, closing sales, and ultimately, gaining revenue. So it's more logical and economical to hire SEO professionals who are well-versed on what they need to do.
If, however, you consider hiring an SEO, the earlier you do, the better. You will most likely get the best results with a self-created campaign if you're not an expert at SEO as opposed to hiring a professional.
Choosing the right SEO professional for your business.
With literally thousands of SEO firms across the country, and more around the world, narrowing down your search can be challenging. Here are a few things to consider when deciding the best SEO firm for your business.
1.  Think of your budget.
The first thing you have to do is do your research, aiming to determine a realistic price for an SEO campaign that you're interested in. Doing so helps you allocate the maximum budget you'll need to get what you want out of your SEO campaign.
Setting a maximum spending amount allows you to cross out SEO suppliers that are over your spending limit. This makes it easier for you to choose an SEO firm.
2.  Consider their expertise
Inspect how long they have been in the business and gauge their level of expertise. A great indication to consider is if they are a certified Google Premiere Partner. They will certainly have more expertise than a firm that has been in operation for only a year and isn't recognised by Google.
3.  Look at their track record
This can easily be done by looking at their company reviews and client testimonials. Doing so will also give you an insight into how well they treat their clients and gauge what you can expect by starting a relationship with them the moment you engage their services. A great SEO agency with glowing testimonials is better than one that has none.
4.  Consider how they communicate
Talk to them on the phone, do a video call, or better, meet in person (if possible). All these are possible options on how one might deal with an agency, however, you will find most agencies being in the digital space will want to communicate via digital forms such as email. These options can give you an insight in determining how they communicate and handle your concerns and questions you might have.
Providing you with extensive answers and asking you if you need more clarification on anything is a good indication. Also, they should ask about your business, industry, and your competition, and what it is you wish to accomplish with your SEO campaign, which is a great indication that they are the right SEO firm for the job.
5.  Consider where they are located
Though it is not a necessity to meet your candidate firm in person, some business owners prefer it – and there's certainly nothing wrong with that. If meeting face-to-face with your SEO partner is more to your liking, it may be a little more difficult to find a partner that can manage that, and you will likely pay more for the time involved to be managed face-to-face. Perhaps you prefer having regular meetings every month just to talk about how your SEO campaign is performing. You should consider realistic options to communicate with your provider and let your local SEO provider advise on what you can expect.
Ensure you have the option to talk over the phone or do video conferencing and what the terms are here regarding the time and cost to do so.
HOT TIP: The best time to hire an SEO professional is when you're planning a new site or when considering a site redesign. That way, you can ensure that you and your SEO can come up with a site designed to be search engine friendly from top to bottom.
Final Thoughts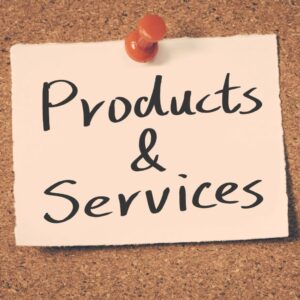 Long-term exponential growth for websites can be achieved with SEO. It is an integral part of a digital marketing strategy because it builds credibility and trust with audiences.
Search Engine Optimisation is all about ensuring proper strategies are implemented. Accentuate Web Design and Marketing has tried and tested methodologies to help your site climb the SERP ranks and make it the most relevant result for the most valuable keywords in your industry.
The right combination of links, content, and keywords can help you compete with the market's top performers, encouraging your company to grow. By leveraging our services, you can increase customer conversion rates and boost your business's potential.
You can learn more about our search engine optimisation services by getting in touch with our local professional agency on the Gold Coast.