Content marketing services are essential to today's digital campaigns being utilised as the literal words you use to connect with your audience. These pieces must be crafted to engage users and show them a reason to dig deeper into your website. From optimisation to insightful information, these written words can be a clever way to improve your performance and give your potential customers more reasons to visit your site. Copywriting solutions can change how your audience sees your business when implemented correctly. Read on to find out more about these digital solutions.
Engage Users Effectively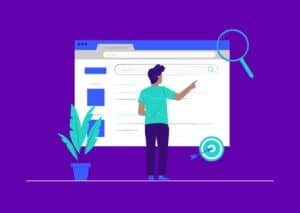 Written pieces on your website are a brilliant way to engage users more effectively, offering them an interesting piece of information in line with the topic they were searching for. Connecting with your audience shows your company as an industry expert while providing high-quality insight into your own business. Effectively connecting with your audience ensures you can increase website traffic and improve SEO performance, positively impacting your online visibility.
Improve SEO Performance
SEO is important to online businesses as it provides the main platform for quick interactions with active users. Search engine optimisation begins with content, and having the written technical elements present can ensure your pages are among the top ranking results on Google. In addition, these written pieces give you the body that forms the basis of many SEO elements. From internal or external linking strategies to keyword implementation, layout, formatting or writing flow, the quality of this information can make or break your Search performance.
Populate Your Website
Presenting a professional, efficient business online relies heavily on populating your website with high-quality, optimised information. Having a site with information relevant to your industry is also beneficial to optimisation as it shows a hub of insight that can solve multiple queries. From the user experience point of view, an empty site is also off putting to many people, making it seem unfinished or making your company seem unprofessional. Users want to visit a site and see valuable, easy-to-understand information that enhances the presence of your business. You can show your experience and ability when you can present beautifully written, relevant information across your website.
Content marketing services can enhance the visibility and performance of your business website, forming an essential piece of the SEO puzzle. With the right team, you can implement the needed technical changes to improve your digital engagement. Contact us today to find out more.