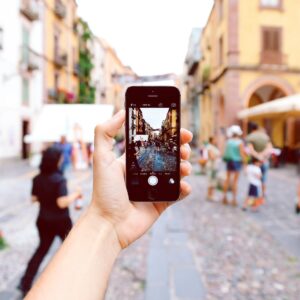 Social shopping is on an all-time high. Proof of this is 130 million people tapping on an Instagram shopping post to learn more about products. Of this number, 70% of these people turn to Instagram for product discovery.
In the current COVID-19 pandemic, retail shopping has declined by as much as 52%, while eCommerce sales have surged and are still growing year after year. There is an amount of tremendous growth taking place in the amount of people shopping online. And this trend is expected to continue for the foreseeable future.
There are now various ways or methods to shop online. Thus, businesses are making online shopping more accessible and convenient for their customers. Proof is that even social media platforms, such as Instagram, are being used in this trend as well.
Let's talk numbers
Who doesn't love Instagram? A lot of people were able to generate hundreds of thousands of sales, leads, and followers on this platform. And with its new shopping feature, you can be sure to be able to generate more results.
Instagram has become an even more important channel in the last year for brands to engage authentically with their customers and biggest fans.
Instagram boasts an active user base of more than 1 billion people. Consider that 500 million of those users engage with the app daily. Big numbers right?
Consider this further, 80% of Instagram's total active user base follow at least one business account. That is 640 million people actively engaging with businesses on the app. This makes it a dream platform for entrepreneurs and social media marketers.
Instagram knows this, and that is why they are releasing new features. Instagram Shopping, also known as Insta Shopping, is a prime example of this. The feature was introduced to help brands maximise their potential sales generated from the platform.
So, take a look at these tips on ways you can use Instagram shopping.
Insta Shopping Tips
If you have never created any shopping posts on Instagram, it can be daunting to know where to begin. The tips below can guide you how to create content to help your customers shop on Instagram.
1.     Stick With Your Theme
Keeping your shopping posts aligned with your theme would make them look natural on your feed. But what if you have no theme? Oh, yes you do, whether you know it or not.
Look at your earlier posts, when you create your Instagram shopping posts, make sure the images look like the other photos on your feed. Doing this, your shopping posts will blend right in with the rest of your content while subtly promoting your products.
2.     Be Exclusive
When you develop promotions that are exclusive for your Instagram audience, this will make your followers feel special. This will make it easier to drive them to take advantage of tailor-made discounts and special offers you have.
You can also highlight these exclusive discounts on your other social media channels or in your email marketing. This process can drive more customers to connect with you on Instagram.
3.     Don't Forget About Product Tags
No, these aren't the tags you see on any retail store. Instagram product tags highlight products in your photos and photos across Instagram Feed and Stories.
By adding product tags, it helps your followers shop your products right there on the Instagram account. These tags are easy to add to your photos and allows Instagram users to find out more about the products with a few simple taps.
You can add multiple tags on a single image if you are promoting several items in that photo. Just make sure that the tags are spaced properly and do not overlap.
4.     Add Hashtags
We know the importance of hashtags on Twitter, the same goes for Instagram. The right hashtags to your posts makes it easier for users to discover your content on Instagram.
By adding general tags related to your industry and more specific tags will help find people who are truly interested in your business. Adding between eight and 14 hashtags in each post is a good start. Then play around with the volume and figure out which number gets you the best results.
5.     Test Formats
Trying out different formats will help you determine which type of posts connect well with your audience and generate conversions with your brand. For best results, create all different kinds of posts. Diversify your content instead of posting the same type of posts.
There is much more to be done to see the best results from your Instagram shopping efforts. Like in any digital marketing effort, you need to grow your subscriber/follower base. You will need to invest time into growing your account and get as many quality followers as possible.
Post Quality to Get Quantity
Probably the simplest but all important practice that you need to do is create top-notch and high-quality content. It is one of the best ways to get new followers to stick around.
How can you create the best quality content?
Make sure your photos are hi-res.
Your graphics should be well-made and look professional.
Your content should be relevant to your audience.
Ask your followers what they want to see by taking polls in your Instagram Story.
Be consistent.
A great way to make more sales is by tapping into the power of Instagram shopping. The tips presented above serve only as your basic guide, which you can expand through your own experience and creativity. But with these, you are well on your way to taking your Instagram shopping to the next level.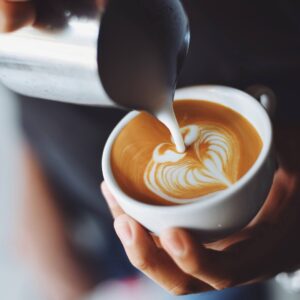 A complete knowledge of your audience is a requirement in modern social media strategy. And to keep their attention, offer appealing content to reach and engage with them.
Building brand awareness through social media is a great tool to help build trust for your customer base. Being there plays an important part in any customer's journey in their interaction and doing business with you. We can provide you with a free 30-minute Digital Presence Consultation with our Digital Strategy Consultants to achieve your business goals online.
See how we can help. Get in touch with our Social Media Marketing team today.