People spend a lot of time on Instagram. Scrolling through their feed, socialising online with their friends, and checking out a business Instagram account. According to Instagram, over 60% is users discover new products on the platform. About 200 million users visit at least one business profile daily!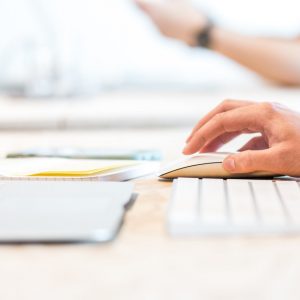 With this, starting with a business account on Instagram is a pretty good opportunity, and setting up one is quick and easy. While you're at it, here are five (5) ways to make most of your business' Instagram account: 
Step Up Your Game with A Killer Bio
The Instagram bio of a brand pops out right away when visiting a business profile. You may want to explain just a bit of your brand or company, make it appealing to your potential target market, and put a clickable link. You could as well add your Facebook Page or website. This Instagram feature is divine for many brands since they also want to add traffic to their sites, and sometimes they update their link to their latest content. 
As to the content on the business account, the profile picture is a crucial thing to finalise. People need to recognise your business profile. It includes logo mark, address of your business, email address, and phone number.  
Another tip is to go casual yet professional. Include hashtags of your brand to show off your content, and try using emojis! 
Define Your Goals and Target Audience
When using a marketing channel, it's no different! It is vital to map out the goals you want to reach. Since you're already on Instagram Business, ask yourself, "What do I want to achieve for my business?" 
Defining your target market and setting goals in advance will help you clarify the content you share on the platform and how you'll measure your success. Focus on building and supporting an engaged community, and persistently focus on improving engagement on every post. 
Regular Posting Schedule
Posting per hour is super exhausting, and it's the same way with your followers! Either is posting inconsistent intervals. You may need to try to put out what time mostly seem to create an engagement with your posts. Understand when your audience is online, or much better, check your Instagram Insights. Remind yourself of your publishing frequency to maximise engagement. 
Pay Attention 
to
 Your Visuals
Instagram is all about visuals, and it may be easy to edit. You might want to think again. Some users are more attracted to aesthetic visuals or just a clean colour palette. Users tend to check or use a specific colour palette for their feed for creating style. Try to look into your brand colours or think about the colours that could be in line with your brand's visuals. Be recognisable and easy to identify with your audience. 
For starters, you do not need a professional photographer for your products. Smartphones nowadays already have great cameras and easy-to-use photo editing applications that can help enhance the pictures. No matter how good your image is, there will be times you'll be needing to edit them, but don't go overboard. If you will be using text overlays on your photos or videos, stay constant with your font, more importantly, if text plays a vital role in your content. Be consistent on your edits because it is one way for your brand visuals on Instagram and could ramp up your likes and follows! 
Fair advice, visuals may be the centre of Instagram, but never neglect the power of captions. Instagram captions limit up to 2,200 characters. You can write and share stories relating to the photo published. Additionally, you can write questions that could encourage replies that lead to engagements. There are endless possibilities for every image on Instagram. 
Also, update Instagram Stories. When people are bored or waiting, they usually browse feed or view Instagram stories. According to a survey, over 39% of users became interested in a product after seeing it on Instagram stories. Posted Instagram stories disappear after 24 hours, and you can make most of them by adding a powerful call-to-action to maximise your IG story.  
Pro-tip: If you don't want your story to disappear forever, you can add them to your Instagram Story Highlights. Many businesses take advantage of them to be able to provide more information or any cool ideas for their business. 
Analyse and Learn
Check regularly your progress if your methods are doing well to reach your goals while promoting your business on Instagram. Analyse every post, ads, and stories. It's a priority to watch what's working and what's not.  
Learn and improve your posts that have more engagements and compare them to your post with the least engagement and take note of what to do and what to do and what not to do next time. 
And there you have it! What do you think of our ways to make most of your business's Instagram account?  
Conclusion: 
If you'd like help to make the most of your social media presence, check out our Digital Marketing Strategy Sessions to create a road map you can follow. OR if you'd like us to manage everything, simply click here to check out our done for you Social Media Management solutions.