It is not difficult to see why the majority of small businesses use social media primarily as a marketing tool. More than half of the world's population is active online, and hundreds of millions of users are active on various social media platforms.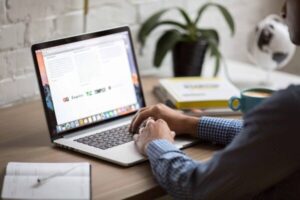 With that in mind, it is only logical for any business to have a cohesive social media presence, allowing them to connect and speak with their customers, where they are at.
With so many platforms out there, having to manage multiple social media accounts can be quite a challenge, maybe even nightmarish for some. Add to this, business owners would have to find time and expend energy to log into multiple social media accounts, write posts for each, and schedule them at optimal times throughout the day.
The prospect is simply not feasible for small businesses that operate with only a handful of employees. For this reason, the majority of businesses turn to social media management and scheduling platforms that let them create a comprehensive social media strategy that they can manage, all in one place.
We will walk you through some social media scheduling and publishing tools and detail their popular features, so you may be able to decide which one/s may be advantageous for your business' use.
Why Use a Social Media Scheduler?
It does happen that some company's social media posting schedule isn't in sync with the time their audience is most active. You'd need to post at these peak times to maximise your engagement with your target audience.
This scenario is where a social media scheduler comes into play.
By using a social media scheduler, you can align and schedule your social media posts to multiple social platforms at various peak times to get the maximum reach.
Another advantage of using a social media scheduler is that the time you save can be used to create and push more content.
Criteria of a Great Social Media Scheduling Tool.
Social media management tools/apps have one specific purpose: and that is to make managing your business's social media presence easy and efficient. We have mentioned earlier that, most small businesses do not have the staff or a lot of time to waste posting individual updates and checking in on each site a few times every day.
Here are some firm criteria on what we feel makes a great social media scheduling platform:
The platform should be able to support multiple social networks.

It should

enable you to schedule future posts and updates

, allowing you to batch your social media work into blocks for each week. It's also ideal if it offers direct access to your social media inboxes to minimise distractions.

It offers detailed analytics on how your posts are doing. Different audiences engage differently with different kinds of content. This makes it easier for you to identify which content resonates well with your audience.
It has to be cost-effective for small and medium-sized businesses. The reality is, that there are a lot of enterprise and/or influencer-focused platforms out there that charge a premium. Sadly, you also pay for features that you'll never use.
Worth noting is that every social media scheduling platform offers free trials for a limited time, or offers free plans, but with limited functionality. Our advice is don't decide on one based on mere observations; feel free to try others that sound like they may suit your needs best, and go from there.
Here are some of the Top Social Media Scheduling and Posting Tools for 2022.
1.  Loomly
This social media scheduling and management platform has a clean and intuitive interface. One of its useful features is that it allows you to set various calendar workflows. Another great feature of Loomly is the straightforward process it goes through with post-creation.
Loomly's default setting for teams having more than one collaborator is:
Draft
Pending Approval
Require Edits
Approved
Scheduled
Published
It also allows you to begin a post from scratch or pull post ideas from RSS feeds that can automatically create draft posts from them. From there, you create a base copy of a post, which you can then customise for whichever social networks you want to use.
If you intend to create paid posts on Facebook, for instance, you will be able to customise your audience and set a budget for your campaign, all from within Loomly.
Another great feature Loomly has is its interaction screen. From there, you can manage comments, and messages, and keep track of social media handle mentions done through tagging.
Loomy is best for agencies, freelancers, startups, non-profit organisations, influencers, and individuals.
Pricing: Loomly offers four pricing tiers after a 15-day no-credit card trial. Plans range from $26/mo. The Base plans for those with 10 or fewer social accounts, go up to $269/mo. The Premium Plan allows up to 26 users and 60 social accounts.
2.  Sprout Social.
Sprout Social is an all-in-one social media posting and scheduling tool that allows users to both schedule and post across multiple networks.
Marketing teams can use Sprout for collaboration.
User-level permissions provide specific access to marketing managers, writers, and everyone in between to contribute to a social media calendar.
Its Social Calendar feature provides a team with valuable insights into what's being published and promoted daily.
Additionally, their package also includes a variety of social media analytics, so you can see at a glance how well different pieces of content perform.
Pricing: Sprout Social's Plans range from $89 to $249 per month, after a 30-day trial period.
3.  Buffer
Buffer is primarily built for scheduling posts and is one of the longest-running social media tools that has gone through multiple updates, shifts, and iterations.
Buffer supports Facebook, Twitter, LinkedIn, Instagram, and Pinterest, wherein free users can connect up to three social accounts, including Facebook Pages and Groups.
Once you connect your first social account on Buffer:
It creates a schedule for you
Buffer creates four slots per day by default for the time zone you've selected. One in the morning, noon, late afternoon and evening.
Slots can be tweaked at any time. You can also delete or add time slots, or even disable it for an entire day.
It's easy to schedule updates with Buffer's intuitive dashboard, mobile apps, and browser extensions. That's right, Buffer offers extensions for Chrome, Firefox, Opera, and Safari, and also mobile apps both for Android and iOS.
Allows users to build up a selection of relevant posts, which can be then scheduled to go out at more suitable and appropriate times for your audience.
Message customisation can be done for each social network.
It suggests the best times for you to post to each network, and
It provides analytics to show you how successful your posts were.
Buffer operates a freemium model, which means you would be able to schedule 10 social updates for free. But with a paid plan, you can undertake unlimited scheduling. This allows beginners to learn whether social media automation is likely to be of value to them.
Pricing: Buffer's free plan is available for three social accounts with 10 schedules per post, Buffer's paid plans start from $5/month up to $100/month. All their paid plans come with a 14-day free trial.
4.  Hootsuite
Hootsuite is considered as one of the most popular and one of the best social media scheduling tools in the business. With Hootsuite, you can:
Schedule messages across numerous social channels with just a click to promote your blog posts and populate your relevant social media with relevant content.
Manage all your social media accounts in columns and customise what you want to appear for each campaign. This makes managing each of your social accounts so much easier.
Assign team members to tasks and projects and monitor their progress.
Share content assets for different accounts, and you'll be able to collaborate on your social inbox containing messages from all channels.
Integrate Hootsuite with third-party apps through its App Directory. You can install them on your streams to manage all your tools on the platform and improve your productivity.
Hootsuite can also integrate with Zapier, enabling you to do things like automatically thank new Twitter followers or create new messages directly from the task management app.
Pricing: Hootsuite lets you sign up for three social profiles and schedule 30 messages on their free plan. Hootsuite's paid plans begin at $49 per month for the Professional edition, good for 10 profiles and unlimited scheduling for a single user. All plans offer a 30-day trial period.
5.  SocialPilot
Though SocialPilot's interface is a bit dated, it is, however, entirely functional. Its sidebar has all the things that you might need from managing your posts and your social accounts, accessing your analytics and inboxes, lining up content from RSS feeds, and even configuring your team and client setup.
Every feature that you might expect from a good social media management app is right there. But what is most compelling among its features is Team options.
You will be able to assign different roles for team members, based solely on what you want them to be able to do, such as:
Have content creators submit all posts for approval.
Edit and schedule with managers, but keep the final approval for yourself.
It also allows you to delegate tasks and responsibilities to the people you are working with without having to give them free rein.
SocialPilot, like Hootsuite, can also integrate with Zapier, allowing you to add content automatically to your SocialPilot queue whenever something happens to the other apps you use the most.
Pricing: SocialPilot plans start at $42.50/month with their Small Team package, up to their Agency package pegged at $127.50, where you can handle 75 social media accounts, 10 users, unlimited clients, and a white label. All paid plans come with a free 14-day trial period.
6.  Later
Later is great in letting you post to a variety of social networks. Later shines best when it is used with Instagram, and it is perfect for non-tech-savvy people and small businesses who are looking into a more visual scheduler.
The main difference between using Later from other social media posting and scheduling tools is that you begin a post using an image. You upload the image, and then you create its accompanying caption.
It can initially be difficult to set up Later to post directly to Instagram due to Instagram's revamped API, but once you have upgraded your Instagram to either a business or a Creator account, the process becomes easier. With Later, you can:
Add notes and labels to your media items.
Add a star to an image you wish to highlight
Filter your images in various ways.
Paid plans can upload and share videos
Help you upload and create Stories.
Drag and drop posts into time slots in your schedule
Paid plans have access to Conversations. It allows you to manage Instagram comments directly in Later.
Pricing: Later Plans start at $15/ month for their Starter pack, up to their Advanced Plan, pegged at $80/ month. All Later paid plans come with a 14 day-trial period for free.
Which one is best for you?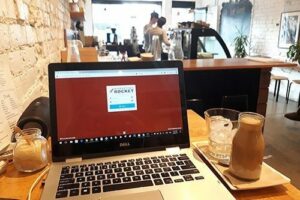 As with most things, picking one of the above-listed tools (there are more) is not a matter of which is the best. The gist is picking one that best suits and is appropriate for your business needs.
We suggest you check out their free trials to find out how they can work for you and your business. If you require any help in reaching your customers online, let our Social Media Market Experts here at Accentuate Web Design and Marketing be your partner.
We can help you build a strategy that will increase your reach and engagement with your customers online.