It is always best to be guided by rules. There may be some people who may not subscribe to the idea, choose to be mavericks, and not be encumbered by rules. But even mavericks unwittingly make their own rules that they unconsciously set as they go around doing their business from day to day.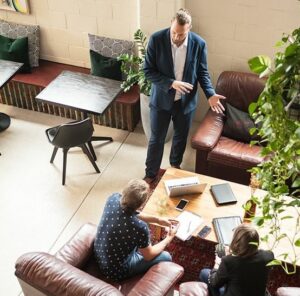 Rules give a sense of direction to achieve a certain goal, and they can also define what your purpose is. The same can be said of social media. Though everyone can have a say in how they use social media, some entities and personalities need to protect their reputations while being on it.
Note that there is a difference between managing your social media accounts and managing an organisation page/s. Talking to your audience is entirely different from simply talking to friends and family.
For influential personalities or small and big businesses with a lot of stakeholders, having a social media playbook is a must. It would be their guide that lists their freedoms and boundaries on how they engage their followers on social media.
To be successful online, it is important to communicate the value of your organisation. It is all about getting people and showing them why they should interact with you.
Why Use Social Media?
Social media is all about interaction. The general pull of social media relies on the fact that people see what you create and take it upon themselves to react to it.
Every time you put something out there, you can expect to generate a reaction. And by that, you open up an opportunity to engage your audience with valuable information.
You want your audience to see you everywhere, and you don't have to be a social media expert to realise that users are logging in to social media at a total average rate of 145 minutes a day. This is spread across multiple platforms. The fact is, individual users are not the only ones on social media. Big and small businesses, organisations, and even research studies are all online as well.
As of 2022, there are close to 5 billion worldwide users online. A huge chunk of these individual users (estimated 3 billion) are on social media, using one or more platforms to connect, engage, and share information and/or content.
As an organisation, you need to be active on social media to reach these individual users increase your brand awareness, raise interest, and widen your reach. By being present on social media, you can bring your message to where your audience is. 
What is a Social Media Playbook?
A social media playbook is a living document containing a consistent set of guidelines that an influential person or a marketing team can follow. It ensures a smooth and effective execution of their social media strategy in achieving their goals.
Regardless of whether you have 4 or more community managers, a social media playbook should be a central figure in your program. A social media playbook outlines how your brand comes alive on social media.
Key Elements of an Effective Social Media Playbook
A comprehensive social media playbook includes:
Content Strategy

Content Production Plan

Community Management Standards

Measurement Strategy

Tactical Plan for Implementation
Content Strategy
An effective social media playbook is built on a bedrock of clear and measurable objectives, with a well-defined target audience, and a clear understanding of which channels are best to employ in reaching them.
Specify and document your goals and determine who you want to reach. You can then determine which channels to leverage and deliver your content. This exercise is where some marketers often get wrong.
You should realise that each channel is unique and certain platforms will be better equipped to reach certain segments of your target audience. Additionally, the type of content you publish on each channel needs a thorough content strategy, including a plan for budget allocation.
It is a no-brainer that you need to have a clear understanding of what this entails for your business in reaching your goals. 
Content Production Plan
This section of your social media playbook should include creating efficiencies using practical tools in your content production workflow. You can have a clearer view of this by reviewing your competitors' posting frequency to establish a benchmark in which to operate. Also, to determine how often you should post to each channel to achieve your goals and remain competitive.
Determining a competitor benchmark is not on the assumption that they are doing something right, but as a way to identify trends across multiple competitors across multiple platforms. This is invaluable data to better understand your audience's expectations for content and a chance for you to exceed these expectations.
With this checked, you'll need to develop a handful of content planning resources. This will ensure that your content strategy stays intact once you publish your content across different channels.
A monthly content calendar is beneficial and recommended to be developed to ensure that all areas of your content strategy are met and that you are hitting your publishing goals.
Community Management Standards
Your social media playbook should include a set of standards on how to respond to incoming messages and notifications. It has to be clear to your team that they need to quickly respond and provide template on-brand messaging, usually, the need to address frequently asked questions.
Apart from fielding solicited inquiries, it should also outline hashtags and relevant keywords to monitor social listening and mining these threads for engagement opportunities relevant to online conversations that do not mention your brand directly.
Measurement Strategy
When it comes to evaluating the impact of your social media strategy, there are two types of measurement levels to consider.
Macro-level reporting – is focused on metrics that your internal stakeholders will be more interested in. It constitutes how your social media efforts have contributed to achieving broader business objectives.
Micro-level reporting – this focuses more on the more granular metrics that outline your content performance. The data collected can be used by your tactical team to guide overall strategy and content direction.
Your playbook should have specific macro and micro-level key performance indicators (KPIs) that detail success for each identified objective in the development of your content strategy.
Tactical Plan for Implementation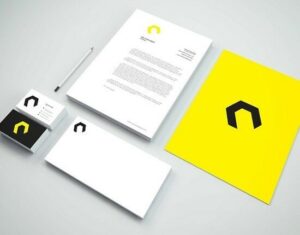 Your social media playbook will be a useless document if you don't put it into practice. Do review your playbook in its entirety and identify the tasks that your team members will need to execute regularly to meet your social media strategy successfully.
By breaking it down into a daily, weekly, monthly, and quarterly checklist, you can create an annual road map that will show what your social media process will look like when your team members are running on all cylinders. 
In Conclusion
It is imperative during the creation of your social media playbook to take an inventory of your resources. It is important to be honest and realistic about your team's bandwidth, the available technology you have, and your budget.
We recommend that some version of these key elements should be included in your playbook. We also recommend that you scale your social media strategy to match the robustness of your marketing program, as well as, the capacity and expertise of your team.
If you feel that your team could benefit from enhancing your Social Media Marketing efforts, get in touch with us today at Accentuate Web Design and Marketing. Our program has helped our clients define their goals and implement a social media strategy that enables their team to achieve online success.