Every social network is a little different as to what you can post and how they would look. You'll be missing out on various ways to make your posts interesting, more engaging, and expanding your reach to the broadest of audiences if you're just sharing your blog title and a link.
Social media has become a very crowded place. Every post you chance upon (regardless of platform) is begging for attention. As a business owner, utilising social media to create and foster an inbound marketing pipeline, and taking advantage of every opportunity with careful planning and tact is warranted.
Take the time to review and highlight these suggestions for various social platforms, and see your audience interest and engagement improve dramatically.
Why Formatting is Important as Your Content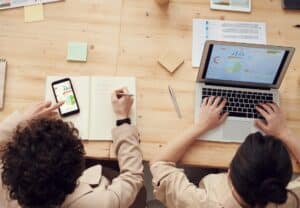 The good news is, giving your social media posts a bit of something extra does not mean putting in a lot of extra work. However, when it comes to creating highly shareable content online, there are only a few aspects more important than formatting. 
Attention is a vital resource – especially online. A Microsoft study found that the average attention span of users has dropped substantially from 12 seconds in 2000, to about 8 seconds in 2015. This tells us that if a post doesn't look instantly appealing, readers will click away even before seeing how great your content is.
Thankfully, there are some formatting techniques, tips, and tricks to make your content appealing, perhaps even worthy of being shared.
How to Format your Social Shares
Formatting your posts on various social media channels can give you an edge and help increase your social shares. Let us go over some of these best practices of social media formatting to help you create unique and stand-out posts.
Here are some quick tips you can use for various social media as listed below:
Twitter
Tweets have a short life-span. This leaves you a short window to capture your follower's attention and perhaps earn some Retweets. Twitter upped its character limit to 280 characters. But if you're looking for Retweets, the optimal length you have to accomplish is between 70 and 115 characters.
As for what fuels engagement on Twitter, here are some highlights:
Photos and images

get an average of 35% boost in Retweets.

Videos

garner a 28% boost.

Quotes

get Retweet boost at 19%.

Including

a number

, get a 17% bump in Retweets.

Hashtags

get a boost of 16%.
Here are some format tips to make a killer post that convert.
Avoid posting in ALL CAPS –

all caps are equivalent to shouting or sounding angry online.

Keep your copy short and sweet.
Use percentages instead of dollar values –

Research has shown that using this format has a better click-through rate.

Limit timely and relevant hashtags to one or two per Tweet

with keywords that are relevant to your business.
NOTE: Sometimes it would be better not to use any hashtags, especially if you're promoting a service or a product.
Instead of just pasting a URL that you want people to go to, putting in a website card is more advantageous. It makes for a much more interesting and cleaner copy that gets people's attention.

In conjunction with the tip above, you may use images, GIFs, and/or videos whenever possible.
Twitter is among the best platforms for brands to launch something new. The thing is, it doesn't have to be as big as a new (re)brand or product. Breaking news on Twitter and being retweeted is a great way to maintain a robust Twitter presence.
Facebook
Facebook itself admits that the perfect post is one linking to valuable information. According to Facebook:

They find that people often prefer to click on links that are displayed in the link format rather than on links embedded in photo captions. Link format shows additional information such as the beginning of the article, making it more attractive and easier for people to decide and click.

Using the link format makes it easier for people to click through when using mobile devices.

Hashtags do work on Facebook, but aren't recommended. Even though Facebook is the biggest social network, it is not the first thing most people think of when they talk about hashtags.
PRO TIP: Make sure your links work and aren't too long. Bitly is nice, but you can also use short.io to create a clean and branded short link. 
Aim for shorter posts –

an 80 to 160 character range is efficient, since most people don't even give a second look at long captions. Shorter posts are much more likely to deliver a clear message and avoid unnecessary tangents, wordy sentences, and bad grammar.

Use emotional words –

This is a useful tactic to grab people's attention, create a connection, and get them to keep reading. This becomes more apparent and effective when you keep your posts short.

Use images –

Even if you're a great wordsmith, an image is always better. Post showing visual content are likely to get 40% more reactions.
NOTE: Facebook posts with clear, readable, and valuable information opens your post up for higher engagement potential.
Additionally, live videos and spontaneous photos are ideal for encouraging engagement, since they add immediacy and urgency to your content. Tons of successful brands use amateur footage to promote themselves on social platforms because fans consider them more authentic. 
LinkedIn
What you say and how you format your LinkedIn posts are equally important. Given short attention spans of readers, it is of prime importance to be strategic when structuring your LinkedIn posts.
Consider the following how to format and structure your posts for maximum impact.
Don't write dense and long paragraphs –

People today skim content, especially online.

Break up your information into short snippets –

Makes your content easier to digest.

Use paragraph breaks, bullets, numbers, or headers –

This helps your readers when they scan your post to what might interest them most.

Always write your LinkedIn posts in the first person — Using "I" and "we" helps in making you sound like a real person talking to real people.
Avoid using defined industry terms and jargon –

Always write with your audience in mind.

Avoid using hashtags interspersed in the body copy –

Put all hashtags at the end of your posts and don't use more than five, or LinkedIn can flag your post as spam.

Don't put links in your posts –

LinkedIn doesn't want you to take people off its platform, and they will penalise your post if you do. If you need to put links, put them in the comments.

Mind your character count –

While you can write up to 2,000 characters, it doesn't mean you need to use all of them. But that doesn't mean you have to be brief, either. Use enough characters to convey your topic and with sense.

Keep your content titles short and snappy –

LinkedIn titles that are under 10 words increases your post potential.

Set up your post Meta Description –

This is placed under your post title. A Meta Description captures added interest and can explain to readers why they would e interested in what you're talking about in the comments or detail box. 
NOTE: LinkedIn's posts are highly customisable, similar to Facebook. You are able to edit the link headline, description, thumbnail image, and add your own status alongside the link.
Instagram
When it comes to Instagram, visuals are everything. Formatting your Instagram post to relay your message in a clear and concise way is essential for getting your message across and stay on top of mind.
Visuals
A badly photographed image or poorly designed graphic is not going to cut it. Impeccably formatted, high-quality images and videos instantly stand out and attract audiences.
Format your images by making smart use of colours and filters –

This makes your images not only look great, but also give them a consistent look and feel to your entire page. It would be ideal to stick to colour combinations and visual styles that fit your brand persona.

Take advantage of Stories, IGTV, Reels, and Instagram Shopping –

by curating your visuals, you encourage engagement and inspires you to create content tailored to their preferences and allows you to weave in your product where relevant.

Make use of Instagram's many visual formats –

Namely: Single-image, carousel, IGTV, Reels, and Stories. By varying your post types, it gives you a chance to see which formats your audience connect and engage with most often.
Descriptions
When you write your Instagram description drafts on your phone, these tips are sure to get your followers' attention.
Use Notes app to format your Instagram posts if you use your phone –

Notes help you see what you are drafting more clearly than writing directly on the Instagram app. Once you're done drafting, you simply copy and paste your description into the Instagram app, or you can paste it into a scheduling tool.

Format your posts for readability –

Making your posts easier to read, the more people will be interested in reading them and take action.

Format your descriptions as lists –

Makes your descriptions scannable and easier for people to skim the page and absorb information quickly.

Use a symbol to format bullets –

This is the easiest way to add a line break in your caption. You may also use dashes and dots.

Don't place emoji's before or after breakpoints –

Using emojis makes your post more interesting and adds whimsy. If you must use them, place them within your sentences, not before or after them.
NOTE: On Instagram, paragraph spacing is key to formatting your posts. As mentioned above, it is better to write your drafts on Notes since if you write your copy direct on Instagram and press "done," the copy will revert to zero-spaced formatting.
Additionally, Instagram is an inspirational platform and well-optimised for search. So you should always include keywords, hashtags, and images that aligns with what your audience is usually searching for.
BONUS TIP: You can use the description tips to format your Instagram bio as well. Give them what they want, formatted nicely.  
Pinterest
Like Instagram, Pinterest shines best with visuals. To make your post stand out in people's feed, start by ensuring you use high-quality vertical images.
Image aspect ratio –

Pinterest recommends using an aspect ratio of 2:3 (ex: 1000 × 1500 pixels). Using other aspect ratios may cause your Pin to be truncated and may not look good, most especially on mobile devices.

Place your product or service front and centre –

This simply means to showcase your brand. Enhance this by avoiding the use of abstract images or lifestyle imagery that does not showcase your brand.

Always place your logo on every Pin –

But keep it subtle, and avoid the lower-right corner.

Use text overlays –

Ensure that your titles and descriptions are clear to help your Pin get discovered better in searches, but keep your copy concise for better readability on mobile.

Titles and Descriptions –

Your titles both for images and video can have up to 100 characters, and you can use up to 500 characters for your descriptions.
You may also create video pins for Pinterest.
Make sure to lead with a clear hook within the first few seconds to capture attention –

The rest of the video should be able to communicate your ideas clearly and succinctly within 15 seconds to 1 minute long.

Links –

If you include a link, ensure that the link is active and loads quickly.

Generate a cover image –

Doing so makes people easily understand what your video is about by a mere glance.
NOTE: Video ads work best with lengths from 6 to 15 seconds.
Google+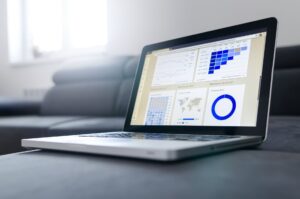 One reason Google+ is becoming increasingly popular is that virtually all of the above concepts for formatting apply. Following the tips below can help you craft smashing Google+ posts to increase readership and traffic, and increase your authority.
Make your post title bold –

Treat your title like it's a blog post title to spark discussion.

Introduce your posts –

Place this after your title to provide your readers information what your post is about, or what kind of discussion you want to start. Ensure you are offering your Google+ followers a reason to get involved and read your posts.

Ask questions –

You may place this within your commentary or at the end of your post. Design it in a way to spark conversation. Encourage that.

Include an image –

Blog posts includes an image, right? So your Google+ post will benefit from it as well.

Include 2-3 hashtags –

This will tie your post to other related posts and discussions. But similar with other hashtag capable platforms, don't overdo it. 

Mention influencers –

When it is appropriate, mention influencers in your post. It will not only draw their attention about their contribution to your content. This also provide an opportunity for them to leave a comment.

Include Pin It links –

Synergy can come from having a strong Pinterest presence alongside Google+. Both platforms are great at sharing great images, which also means you should also be sharing your blog content to your Pinterest boards. 
NOTE: Just like with normal writing, use Google+ formatting sparingly and for emphasis. Done right, your posts will look great and stand out from others. 
Conclusion
Using a variety of social media post formats maximises your audience engagement and help you in achieving your business goals. At the barest minimum, share your content on relevant social media platforms.
Don't let each platform's rules stop you in continually creating more content. Rather, reformat and re-imagine your content to meet contextually relevant audience needs.
To get more out of social media and reach your customers online, we at Accentuate Web Design and Marketing can help you get in touch with our Social Media Experts to improve your online presence.