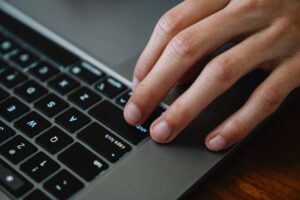 Building a great website that is not only beautiful to look at by users but favoured by search engines is a challenging endeavour. A lot of webmasters will spend an ample amount of time optimising websites for SEO and working on the user experience.
But for reasons beyond comprehension, purchase a cheap web hosting plan, or even worse, advise their clients to get a hosting plan themselves. Web hosting is important, and it is what sets good sites apart.
Please don't misunderstand us, everything we have described above is important, but hosting is just as essential to the performance of your site and its visibility in general. This article will explain the importance of good web hosting and what to consider when selecting hosting services for your website.
What Is Web Hosting?
Usually, it refers to the services you get from web hosting companies. Technically speaking, website hosting involves publishing your website files on the Internet through an online service. Consequently, your website would be accessible to anyone with an internet connection.
Don't get us wrong, while you can host an actual server for your website at home, acquiring the services of a hosting service is more advantageous and can offer lots of benefits.
A reliable and high-performing web hosting service is an essential component of any successful website. The choice of a host may be the last thing on your mind when you're planning to build a new website. A poorly chosen host can significantly affect your business and your website.
Web hosts make sure that your server is online and functional when you use their service. Additionally, it is also the host's responsibility to protect your files, assets, and databases from any security breaches. Your website's security and speed are directly related to the quality of the web host you use.
Types Of Web Hosting Services
It is important to understand what kind of services your website needs before signing up for web hosting services. Consider what kind of server your company or business needs, your budget, and the services the hosting company offers.
Different types of hosting are offered by most web hosts so that they can cater to the needs of different customers — whether you want to build a simple personal blog or own a large online business that needs a sophisticated website.
Website hosting services come in various forms. The following are the most popular options:
Shared Hosting
VPS hosting
Cloud hosting
WordPress hosting
Dedicated hosting
The Importance Of Choosing The Right Web Host
You need a good web hosting service when you want to publish a website or web application. By signing up for a service, you're renting space on a physical server that stores all the data and files your site needs to run.
A web host does more than provide space; they also keep the server secure and offer other services. What makes good web hosting so important?
Your choice of host will impact the overall success of your website. It might seem trivial, but choosing a low-quality host can hurt your site in many ways.
The following are some of the major influences that your web host will have on your website:
1. Your Security Is on the Line
Have you ever visited a website only to be told, "Your connection to this site is not secure?"? It then recommends not entering any sensitive information, such as credit card numbers or passwords. This means that the website isn't secure and doesn't use HTTPS.
To enable HTTPS on your website, you should choose a reputable web hosting company and obtain a secure IP address. A website using HTTPS – Hypertext Transfer Protocol Secure -automatically encrypts all data going through it. This protects sensitive information and prevents hackers from accessing it.
In many cases, website security is overlooked until it's too late. In the same way that you buy an alarm system for your home or insurance in case of an accident, you'll want to take security measures before anything bad happens.
There is no 100% fail-safe way to keep your website secure. The good news is that there are steps you can take to build a wall around your website, such as using firewalls and security plugins, keeping your site software up to date, and more.
However, none of this matters if your host does not prioritise security. This is like having the world's best home security system, but you leave the front and back doors wide open.
In addition to regular backups, firewalls, and other measures, a good host will protect the web server and the data centre as a whole.
2. Support is a Must When Things Go Wrong
No one likes to see their site go down or stop working. The problem can sometimes be due to an error on your end, such as editing the code and taking the site down. Occasionally, this may also be the fault of your host.
There are many reasons why websites can go down, including poor coding or a problem with the content management system. Another common reason for website downtime is unreliable web hosts.
Whenever your website goes down, you will lose the trust and interest of your users. Your website will be criticised more for how it is always messed up and not for its content, regardless of how good it is. A reliable web hosting service equals less downtime and higher user satisfaction.
If problems like this arise, you'll want to be able to count on a support team. Troubleshooting site issues yourself can be quite challenging, particularly if you lack the necessary technical skills.
A good support team is like a lighthouse on a night, helping your site become fully functional again.
3. You'll prevent revenue losses
If your website generates leads, or you sell products, then every minute your site is down costs you money. Several factors can cause a site to go offline.
As you expand your business and website, you need a host that can grow with you. Several things happen as you grow more successful. It is common for website traffic to increase as more and more people visit your site.
Is your plan equipped with the necessary server capacity? Consider the growth potential when choosing your web host. Web hosting services should offer plans that match your goals.
However, your hosting provider does impact this with something called uptime. Your site's uptime is how often you can expect it to be online. Most hosts guarantee 99.9% uptime, so you should always have access to your site.
It may be time to upgrade your hosting package, or to switch hosts completely, if you constantly find your site down without any errors on your own.
4. Your site's performance and SEO will improve
Search engine rankings are directly related to your site's loading speed and overall performance. Overly slow loading will result in a high bounce rate, causing a poor user experience for your visitors.
Your search engine rankings can be adversely affected if your website is slow. Rankings are determined by a variety of factors, but since 2010, Google has also considered page speed.
It made page speed even more important in 2017. Choosing fast pages is crucial if you want to improve your SEO. The hosting service isn't the only factor that affects page speed with a lot of images loading more slowly — but it's a big factor. It's also important to make sure your web host is located in the same country as your website when you're looking for a web host.
This can sometimes be caused by your website. Perhaps you are using a poorly coded theme or have too many plugins installed. In some cases, however, it can also be the fault of your host.
If you've optimised your site yourself, and it's still running slowly, you should probably switch hosts. There is a possibility that you are getting too much traffic for your current hosting package, but if it happens consistently, you will typically receive an email from your host regarding an upgrade.
5. Your Site Content Will Be Secured
File loss is unfortunate, but it does happen. Perhaps you chose a new host for your website who goes out of business soon after? Perhaps your host's backup protocol failed and all your site's backups were lost.
This is one of the biggest advantages of choosing an established host like Accentuate Web Design and Marketing since you know this will unlikely happen. Although you might save money upfront by going with a new host, or one with a less established track record, you might be hurting yourself in the long run.
Consider the trustworthiness of the host before making a decision.
What Makes A Great Web Host?
You need to know that not all hosting providers are created equal. Firstly, unstable behaviour on your host's part means that you will share in the losses.
How does this relate to you? A down hosting service will mean your website is down as well. In a "shared" hosting platform, you can also be negatively affected by the mistakes of the websites with which you share hosting.
When they continue to happen, these mistakes could paralyse your business. It does not make sense to spend time, money, and resources on a website that shows off your business well, only to lose out on hosting. This makes no sense.
Choosing a quality web host ensures your security, reliability, and a commitment to customer service, three factors that should be at the centre of your decision. 
The decision to invest in hosting is more important than you might think. Spend some time researching all the different web hosting options you have available, rather than choosing the cheapest offer.
Though it is possible to switch hosts in the future, it is always best to make the best decision from the outset. Instead of having to switch hosts and migrate your entire site every time your site grows, it's better to find a host who can grow with you over the long term.
Hopefully, you have a better understanding of why you need web hosting, and what to look for from your web host, and are on your way to choosing the right one for your needs.