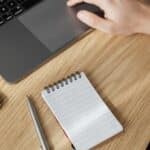 If you've found this blog, its likely your asking either, What is this strange 'hosting' bill I'm getting each year, or, your wanting to know what to expect price and feature wise from a hosting service. Firstly, Website Hosting consists of the cost each year in order to keep your website online. Its payment for the physical server (or virtual server), that your website sits on in order to make it visible to the public. All services (including do it yourself builders such as Shopify or Wix) have similar kinds of monthly or yearly fees in order for them to cover the costs of hosting/keeping your website/service online. This fee is separate to Domain Registration, which simply refers to the yearly price to lease your domain name from the Domain Name Register.
Not all hosting services are made equal, choosing a quality hosting provider isn't easy and brings about a lot of confusion when trying to compare. The outset prices can vary from a few dollars a month to hundreds per month and well beyond for very large high traffic websites! While it's true, an excellent hosting provider provides lightning-fast web server access, impeccable uptime and support, they also can supply a wide range of serious and important security and optimisation features… its important to note not all hosting packages are made equal!
It is also very commonplace that you will find that a Web Agency (like Accentuate!) will provide hosting at a higher rate than you can find online from 'budget' hosting companies, there is a very good reason for this/ In its most simple terms, a hosting service offered by a Web Agency usually has a tonne of extra very important services which you would not get from a hosting company. The hosting 'server' itself, is really only a very small part of having a site online, secure and properly managed. Web developers know this and want to ensure this is all sorted for their clients, if a site goes offline or breaks, it reflects poorly on their team and company, so they bundle these services into hosting to ensure the client, and their customers have a good experience. Other online hosting companies simply do not offer this level of service, and most often only lease you a server for your website to sit on, if you have an internal developer full time to manage this for you, then that might be ok, otherwise, you'll need the support of someone that knows the ropes. Most clients that opt to manage their own hosting (usually based on budget pricing) don't actually realise what's involved, leaving themselves prone to security risk, loss of business, or loss of their investment entirely, or, they have their own full time developers in house to manage the service.
Unfortunately, the hosting industry is also incredibly prone to dodgy practice which leads customers to believe they are getting a better deal than they are. Hosting companies even purport huge uptime of their services, which is great to know their servers are on and working, but this doesn't actually mean your website will be online all the time… and they wont monitor that for you!
The fact is, it's only a matter of time before you need more power than these budget shared hosting have to offer and they wont tell you when or even if your site goes offline. At Accentuate, your website can enjoy the power and performance of a Virtual Private Server (VPS) without having to worry about server administration or uptime monitoring when on any of our Business Grade Hosting Packages. There is no need to hire a server administrator to manage RAM, CPU, and bandwidth, or a Web Developer to ensure your website is online and functioning 24/7. Think of what just 1 lost client would cost your business if your website is offline/slow and they cannot contact you… for most small businesses, this more than justifies the small cost for quality web hosting.
As part of our website design services, we offer business-grade hosting services that complement every website we build. This enables us to manage where your site lives and ensure it thrives and performs to it's full potential. It also allows us to keep a keen eye on your important online asset 24/7 using powerful monitoring services, and action fixes if required.
Our hosting plans offer an array of features, but we can also design solutions tailored to your specific needs. We provide high speed VPS hosting services for each of our clients, so your site has the abiltiy to grow with your traffic requirements. All of which are professionally managed with outstanding performance.
Our Services
Our core hosting services include the following features:
Comprehensive Website Backup Service
Backups are always a lifesaver. Having a backup is like finding an oasis in the desert when all else fails. We don't just provide a simple backup, either. We backup your site using the following comprehensive method:
Backups hourly for 1 day
Daily backups for 4 weeks
and… 1 previous start of month backup
This offers multiple restore possibilities across on average of 38 separate backups in the instance something goes wrong. Your individual files and/or databases can be instantly restored quickly. We backup your site and store it securely both in the cloud and on our quality local servers to ensure your web asset is well protected.
We provide FREE SSL Certificates with ALL of our hosting platforms to ensure your website is secure. Google also loves SSL! We can even set up Google for Business for free with any new website!
Secure Australian Based Updated Server
Our quality local servers are located right here in Australia.
Most all hosting companies do not supply support in the event something goes wrong with their client's websites. They simply supply support for their 'hosting' not your website! The support we at Accentuate provide is offered as a value added service for the website itself and it's hosting.
Our team will provide support within our allocated allowance, or if something a little more complex is required, such as site updates, we can find something that fits your budget to perform updates or resolve issues.
Website Security Monitoring
We use advanced tools to monitor the site, these are third party tools that monitor your website, not just the hosting. These cost us on monthly plans which as an agency we can buy in bulk, allowing us to pass the savings onto our clients.
We monitor your website and are notified immediately if anything goes wrong, and our security software makes sure your website is safe and secure. You WONT get this from a hosting only company!
Web Security & Audit Package
Our advanced third party tools are deployed to monitor the site. These third-party tools not only cover the hosting side of our service but also includes the monitoring of your website.
With these tools in place, we get notified if anything major goes wrong from a security perspective. We also use some of Googles core tools such as search console to monitor the site, this is WELL beyond what any hosting company will do, but is is a very important part of site ownership. (Kind of like if you own a car, and never got a check-up, if something goes wrong, it might be too late once you notice!)
Our team is immediately notified in the event your site does go offline. No other host will provide you with this kind of service. Their focus is on their "hosting" if it is online, this does not include if your website is rendering or even accessible.
High Speed Scalable VPS Hosting
For all businesses, cheap hosting is simply not the way to go, take heed that most cheap hosting services will simply cease displaying your site in the event you get too much traffic, think of how much this could cost you in even just one sale!
Here at Accentuate, our clients enjoy high quality VPS hosting which ensures that your site's performance is not reliant on the performance of others. Our Australian based servers can also be scaled up, depending on the number of visitors/traffic requirements, ensuring we can keep you online no matter your needs. Our hosting service can scale for your needs by adding much needed resources such as memory, CPU, or Storage, we can even consult with you for higher traffic or specialised requirements.
Enjoy huge yearly savings even if you are on a standard hosting plan with Accentuate's Hosting Services. Our offer includes updated licenses to upgrade plugins on our core developer list — FREE OF CHARGE. This includes various ecommerce tools, gravity forms, Divi builder, and other great tools. Saving each of our clients hundreds of dollars each year!
How much will it cost you?
There are many 'budget' hosting companies out there, offering  what appears to be very attractive pricing in their hosting price schedules. Unfortunately, much of this is actually smoke and mirrors, and the actual capabilities of these hosting platforms is unable to ever be reached. Without getting into the technical details of how these budget hosting companies achieve this, it is important to say, that offering 'unlimited' bandwidth like the below example, or unlimited 'websites' on a hosting package is often pointless if they are unable to receive any kind of decent traffic numbers due to other technical limitations they impose on the service.
On some of the lowest priced hosting services you may engage within Australia you might see something similar to the below graph we've taken off a popular 'budget' hoster:
Meanwhile, our more expensive competitors offer their hosting services varying from $120.00 to $5,000.00 per month.
The above hosting platforms, are what we would consider 'hobby' or 'budget' grade, the fact is, these are on massive oversold shared platforms that compromise both the security, the speed and service you will get. You are paying for access to server + control panel, and often a bunch of 'bells and whistles' that are designed to sound good that either are useless or wont be utilised or required.
It is important to note, that as mentioned above, all hosting companies will only lease you a server to put your site on, they will supply you support for their server and NOT your website, so if something goes wrong, your out of luck, they wont monitor your site, keep it secure and they wont offer quality backup regimes, some won't even restore them for you if something goes wrong.  As a web agency, we offer support and a host of other value added services per above as to ensure your site is secure and online. It is important to note that hosting companies are most often NOT Web Developers,  and do not offer these kinds of services to their clients (or offer dodgy budget versions), so, unless your a web developer and intend to support your own website, including monitoring it's security and it's online status 24/7, and even keeping an eye on ensuring if the sites server is running + configured correctly, then your far better off having an agency like Accentuate manage this for you.
Our experienced team offer hosting as a value added service for our clients so they don't have to hire a web development team internally, it is expensive to hire a Web Developer to manage your own hosting service and website, so at Accentuate our goal is to take away the tech headaches away from your team, and save you some money at the same time. We can even register a Domain name for you if you, if you don't have one.
Just like there is no service that can please everyone, there is no one-size-fits-all solution to website hosting either. The type of hosting you will need will depend greatly on goals and requirements for your projects and your business. Regardless, you always have a better hosting option with Accentuate, and we are happy to advise on a suitable solution for your business, including larger enterprise grade solutions for very high traffic requirements too.
*Note: Service offerings are subject to change at any time at the discretion of Accentuate IT Pty Ltd