Every eCommerce website needs a unique and professional web design solution to ensure it can retain and entice users to make purchases. These functions on a site make interacting with your business much easier as your products or services become just a click away. When a user can safely browse and pay through your site, you offer a complete store solution, that never closes, and doesn't require staff behind a counter. Having an online store can change the way you do business, opening up your brand to the entire world. Read on to find out more about these solutions.
Increase Customer's Trust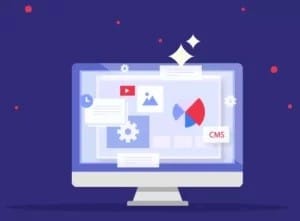 A beautifully designed, information-rich, and creatively developed store site can do wonders to increase the trust of your users. Especially when dealing with online payments of any sort, you need to ensure your users are comfortable and confident paying in your store. You must present a trustworthy storefront to the world, just like a physical shop or office. However, the online space is a far more enticing, optimisable and customisable space to work with, without the costs of physical installations.
Better Understand Your Customers
It's hard to construct a customer persona while running a mother-and-pop shop. Of course, you can get an idea of who your customers are, but it will be based on your perception rather than genuine information. When you use a digital store, you can find out who is searching your store and what they are buying, allowing you to tailor products, services and sales to your customers. This ensures they are more likely to return to your store repeatedly.
Selling Products Globally
On the off chance that you are running a physical store, it is often bound to the geographical region where you can provide service. However, with an e-commerce website, you can sell your goods and services worldwide with ease!
Boost Brand Awareness
E-commerce will help your brand image get more awareness in the online landscape. As you develop more web pages, the search engines can index them and lift your placement. Therefore, it's important to use good keywords in your content that are optimised for your audience, as this is the thing that will drive traffic to your site. In addition, people will become acquainted with your image and reputation as your site gets more visibility.
Using a website design service on the Gold Coast can enhance your eCommerce site and drive high-quality traffic to your store. You can use your site as a store with functionality and responsive elements and capture users with more solutions. Contact us today to find out more.