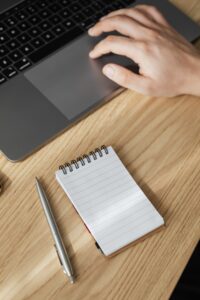 So you have a website. Cool. You might even have multiple websites. Even cooler. You could have listings on Google and Yelp, maintain a Facebook business page, and maintain a well-tended blog, but despite all these, you're still not seeing as much web traffic as much as you would want to improve your business digital presence. Keep calm, Chill, there's no need to panic.
Learning ways to improve your digital presence is a process. Even big companies with relative success with their web strategies did not come to it overnight, and even them, big as they are, have room to improve.
 Small businesses or big brand businesses alike should be cognisant of the fact that who they are online matters. Doing it in an efficient and smart manner is key to building your image and presence.
1.  Improve Your Website's Performance
If you are one of those businesses that owns and maintains a website but is gaining not much traction to be noticed, then most probably you can conclude that having a website is not enough. A good website is a portal for your business to make a good impression. However, having a bad website (or having none at all) is the same as making a bad impression.
A good website doesn't have to be overly complicated. The important factor to consider is to keep it simple and intuitive for the benefit of your visitors. Additionally, keep it in mind to make potential clients gain a positive experience upon visiting your site.
Some best practices you can keep tabs on your site is:
Mobile optimised – It is a fact that there are more people accessing the internet using their mobile devices such as phones and tablets rather than with a standard desktop or laptop. If your site is not optimised for mobile devices, it guarantees a not so pleasant experience for a lot of your visitors and potential clients. A lot of companies implement a two design scheme to secure their all-around traffic.
Simple to navigate – We've all probably seen or been to sites that are frustratingly difficult to navigate. Our instinctual response is to shun that page and navigate somewhere else. It is good practice to keep navigation bars easy to find. Make sure all your most important pages are included such as: Home, Contact Us, About Us, FAQ, Services and Pricing, Blogs,
Fast – There's no need to expound on this one. All of us want expediency the moment we tap or click.
If there is one golden rule that one must observe and follow is to provide the users with the most accurate results for their searches as quickly as possible.
2.  Make Sure Your Business Listings is Optimised
Similarly, having your business listed in Google Local and Yelp is not enough. You can't just sit back and wait for the magic to happen. Though it is good practice to have your entity listed, for it to rank well and be at the top of local searches, you would need heaps of good reviews.
Reviews not only help improve the image of your business, they can ultimately help drive traffic to your site. It is also good practice to encourage your clients to take a bit of time to review your business.
Be mindful of keeping your website information current and up to date. Any changes such as your business hours, additional or new services that you offer, the availability of your products, or any operational changes you implement.
If your business brand is also present on social media, Google My Business and yellow pages, Foursquare, make sure that changes or announcements you make are also reflected there. You risk losing potential business if your information is outdated there.
3.  Take Good Care of Your Social Media
We can't stress enough how important it is to exploit the potential of social media. You may have various social media accounts tied to your business, but if you are not active in engaging with your following, you are squandering this potential.
People who engage you on your social media posts, write on your wall, or even send you direct messages, expect you to take notice and respond. That is primarily what social media is, interaction. You won't be able to harness this potential or even reach the status of being a brand champion if you will not put in a conscious effort to engage your audience.
4.  Keep your Content Fresh and Relevant
Apart from this, you should invest in creating high-quality SEO content that is intended for human eyes, this ensures you will be ahead of your competitors. Keep also in mind that consumer preference is a volatile thing that changes quickly and also evolves over time. Trends do shift and the playing field may be a totally different landscape a few months from today.
The keyword to keep in mind here is "consistency." This is essential to building visibility and credibility for your brand. Admittedly, setting the pace can be a bit cumbersome and a bit tricky. Visitors to any website do enjoy seeing fresh content that is relevant to them, as well as informing them of what's new.
Content still reigns high and is prime to successful SEO practice. Video content offers a high potential for any brand. Another thing to consider is that engaging video content has high potential of being shared, which is also one way to potentially boost your social media presence.
Improving your online presence is not as simple as putting up a website and having social media accounts. This will take work and improvements will not happen overnight. Keeping abreast with your target audience, knowing how to reach them and keeping the relationship going is a skill one has to acquire over time.
Getting people to know about your digital brand will take long term SEO planning, strategic content, savvy social media and email campaigns. Just make sure to make them think of your brand in the best way possible.
5.  Improve SEO
You keep hearing or reading SEO when it comes to web optimisation. But what is it? SEO stands for Search Engine Optimisation. It simply means the process of improving your site by increasing its visibility for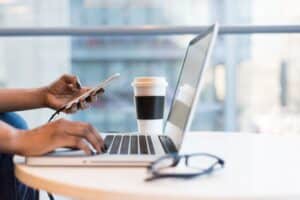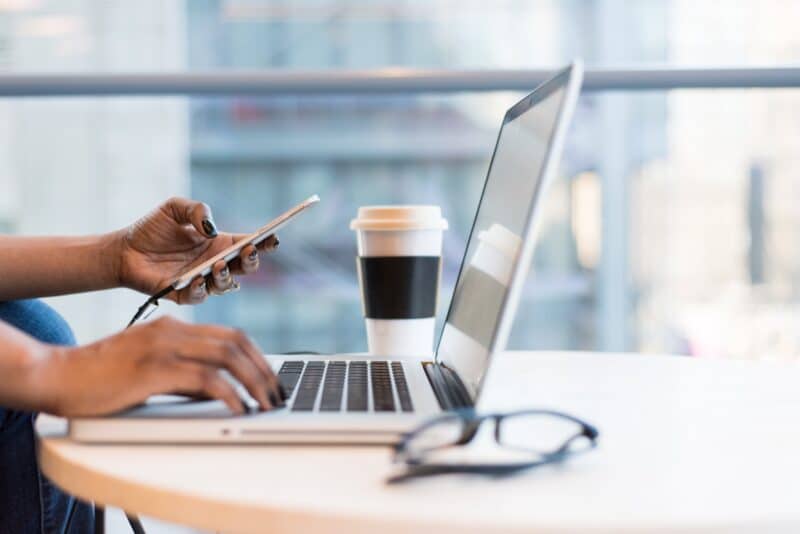 relevant searches. The objective is to increase both the quality and quantity of website traffic to your website.
To make it even simpler, when people go online to search for anything, chances are you will most likely be found if you have content that potential customers are looking for. Just as important, optimising your images with alternate text helps so that search engines can understand the content of your site better, ultimately making it rank high on a search engine.
The biggest takeaway you have to keep in mind is that there is always room for improvement. The internet is continually evolving and there are avenues that will help you spread influence and credibility. As we already mentioned, it will not come overnight. There's work to be done requiring a lot of patience and savvy.
Remove all the guesswork in improving your digital online presence At Accentuate, we can help eliminate the mystery from Google and Search Engine Optimisation, and show you how it can be a worthy investment in your business.
Need help improving your online presence? Book our Marketing Strategy Session or Contact Accentuate Web Design & Marketing today for a website audit and consultation.