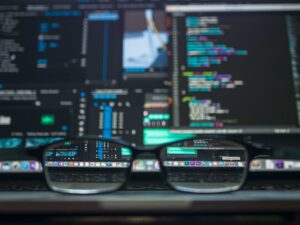 Communication. It's one of the basic and yet one of the most important of all skills any life form could have. Some lifeforms communicate chemically through pheromones and such, and some communicate through sounds but right now. It's only humans that can communicate digitally.
With the advent of the internet, we are all basically interconnected. Businesses need to step up their game to communicate well with their audience.
Take us for example. As website developers, we experience what a lot of digital businesses experience, information overload. With so much information, messages, dates, and names floating around, it's almost nearly impossible to keep track of everything.  So here's our secret on how we keep track of everything…
We don't. Nope, we don't try to keep any of our client communication in our heads. Instead of physically remembering everything, we use a CRM. Ever since we started using a CRM, it has helped us never miss a meeting, review past conversations we've had, and keep track of our client's project requirements. So you might be wondering…
What is CRM
CRM is Customer Relationship Management – it's a tool that helps a business in building and keeping relationships with your customers, suppliers, service users, and colleagues. It's about understanding and obtaining information on your current and potential customers, then building relationships with them. It's a tool that helps with all your client communication management. By utilising your database and focusing on improving your relationships with the right people, you will potentially see a benefit to your sales pipeline and funnels.
When talking about CRM, people usually mean one of these three things:
CRM as a Technology: Usually a cloud-based technological product. This definition of CRM pertains to just the software being offered.
CRM as a Business Strategy: A philosophical approach to business that focuses on managing, building, and keeping relationships with their customers.
CRM as a Business Process: This is the actual business process in itself when fully integrated and adopted by your employees.
But What Does a CRM (Software) Do?
That's a great question! CRM software usually has three main processes:
The first is Collection. Wherein the software makes a record of all your interactions with customers, their contact information and can automatically pull other information from that data. Just like what Francis Bacon once said, "Knowledge is Power." the more data you have, the more options are open to you.
The second and third process is Organisation and Presentation. The software will digest the information it has collected to a complete record. So you'll have a better understanding of the relationships you have, or are in the process of building, over time. By gathering and condensing all the data gives the user a panoramic view of the customer and the interaction they have with your company, thus resulting in improved conversations with the customer.
How Can CRM Benefit Your Business?
1.  Better Customer Service
CRM can help improve your customer service and improve customer experience by keeping in touch with the customer. Any dependable CRM such as Pipedrive (https://www.pipedrive.com/taf/accentuateit5291043), can give your company the ability to send regular emails, and updates, greetings to your clients.
2.  Creating a List of Clients
A reputable CRM company such as Pipedrive (https://www.pipedrive.com/taf/accentuateit5291043) can collect data about your present and prospective clients, to learn more about them and their behaviour in your websites. This includes what your customers want to purchase, any additional products they might want as well, and their social media interactions with your company. With this, you can tailor to their needs and behaviour, improving your customer satisfaction.
3.  Track Performance Metrics and Projections
By choosing the right CRM, a company can save a lot of time usually taken up by Analysis and forecasting of data.
By adding a CRM platform to your business processes, it allows you to streamline and automate tracking and reporting of key metrics like Sales and Performance of your company.
Now, talking about forecasting. With the CRM that we use and obviously can't stop gushing on about. One of Pipedrive's specialities is in forecasting. With Pipedrive's dashboard, it's pretty easy to see where and when a bottleneck can hinder your Sales team.
4.  Storing Information in One Place.
Getting a ton of information about your customers and potential customers comes hand in hand when getting a quality CRM. Your CRM will usually store all this data in a Central Database of sorts. All the data about your customers and prospects will be located in one single place. Having a centralised database makes it easier for any of your employees to get access to that data. Quick access to data = Faster response = Happier Customers
5.  It will be required if you ever wish to sell the business
When selling a business it is imperative that you know what your business is worth and that includes building up your customer database, forecasts, and your financials. A CRM can help you automate some of those processes, thus reducing the load and stress if you do sell your business. Think of it as a Value-adding feature to your business.
CRM's are no longer for large-scale businesses. It can be very beneficial to SME's as well. By helping to streamline a lot of processes, centralising data, and making it easier for your employees to access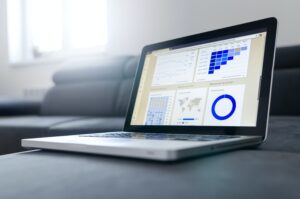 information. All aiming towards the endgame of deeper relationships with your customers, a wider customer base, and improved sales and marketing strategies.
Take us here at Accentuate Web Design and Marketing for example. Due to no small part from our CRM company partner, we managed to grow our revenue by a staggering One Thousand Percent. Yes, that's right 1,000%. In fact, due to the growth, we have experienced by using a CRM in the business we were just featured by our CRM on their website.  Here's the link if you're interested in reading our journey with CRM. https://www.pipedrive.com/en/blog/accentuate-case-study-web-design-crm
When we speak about CRM, we talk from experience. I know your mileage will vary, but with CRM's you can't go wrong with improving your relationships with your customers.
If you're in the market to develop or create your own website and integrate it with a CRM, contact us. Let's talk about how we can help you and your company. Book now for a free 30-minute consultation.