A business name is simply a name or title in which a person, a corporation, an organisation, or an entity uses to identify itself when it conducts its function or business. In Australia, and for most of the world, it is a requirement to register a business name to carry on doing business. 
A business name identifies your business or organisation to your customers, which allows you to be differentiated from your competitors. Additionally, your business name helps in making your customers have an emotional connection with your business and brand/s.
Why Register Your Business Name
The need to register a business name is a legal obligation in Australia. Even if you are a sole trader, it doesn't mean you have to operate under your own personal name. The entity may be under your personal name, but you still have to register a business name to use.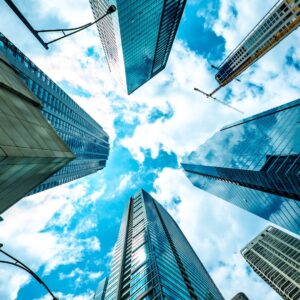 Keep in mind that, any descriptive or generic name that identifies the type of service or product that you offer, makes it easier for your customers to figure out what your business is offering. Additionally, a well thought of business name should give you scope to grow and leeway to amend what your business offers over time.
Picking the right name for your business is important because it will create the image you want for your business. Do note that the registration of a business, company, or domain name does not give you ownership. You will have to register your business name as a trademark for you to have exclusive use of a name throughout Australia.
TIP: it is best to come up and decide what business name you will be using before going about creating other assets for your business such as your website URL, your logo, or any other designs. Also consider getting a trademark and/or patent to protect yourself from copyright infringement.
Things To Consider Before Registering a Business Name
It is important to know what requirements your business needs to comply with existing laws and regulations. What registrations, licenses, permits, and most importantly, how to apply.
The types of registration, licenses, and permits that you will need will depend on: 
Business Structure: The first step you have to take into consideration before deciding on a business name is to establish your business structure and type such as: sole trader, partnership, corporation. Regardless of which business structure and type you establish, it would make it easier for you or your group to come up with a unique name that will give your business its identity.
Business Location: Your business needs to have a business location

Industry and Sector: You need to identify which sector or industry your business will operate in, be it in manufacturing, electronics, food and drink, etc.
Staffing: You also need to identify if you employ staff in the operation of your business.
The type of business you are running: Are you an online business, a franchise, or an independent contractor? You need to choose the type of business that is right for your industry, since every industry has different laws and regulations.
The importance of identifying and declaring all of the above is that if you don't have the proper registrations, it can affect your tax rate or impose penalties or fines. It is of prime importance to have licenses and permits to have approval before doing certain activities to protect your business and employees and to ensure that you run your business without risk of incurring fines or penalties.
The Process
1.   If you're a new business, register for an Australian Business Number (ABN). The registration for an ABN is free. Additionally, you may be able to register for a business name and/or taxes at the same time. The ABN is a unique number which the Australian Taxation Office (ATO) uses to identify your business.
2.  Once you secure an ABN, you can then apply for a business name and other business registrations through the Business Registration Service. Before you do so, make sure you have identified your business structure, and checked if your business name is available.
3.  To know if your business name is available, go to the Australian Securities & Investments Commission (ASIC). Also, check if the name isn't already trademarked or already in a website. Though registering an ABN is free, registering your business name with ASIC has corresponding fees.
$37 for a year, or

$88 for three years
The fees to renew a business name are the same. However, renewals would no longer require the updating of the business name details.
The business name application should take no more than 12 minutes to complete online
4.  With your ABN and the submission of all the required documents, and all the fees are paid, your registration should be approved in:
Two business days if you made payments by credit card.

The process takes up to five business days if payments are paid using BPay, EFT, or by bank transfer.
Business names are registered nationally, so there will no longer be a need to register your business with your state or territory. Do note that if your business is open to the public, your business name will need to be displayed somewhere visible at every place where you conduct your business.
In addition, your business name and ABN should appear on official correspondence such as quotes, invoices, and receipts.
There is nothing more exciting and a bit daunting than embarking on a new business venture. The registration of a business name is simple, but you now have a laundry list of things you need to check off before you can begin to ensure that everything goes according to plan.
If you are not sure how to go about the process or are too preoccupied to do it on your own, talk to a professional business adviser to help you sort out the details.
When it comes to domain name registration, we at Accentuate IT, can help you have your domain registered and at the same time would be able to host your site. Also, do check out our other tips that may make it easier for you on how to run your business by checking Accentuate Web Design and Marketing's The Lab.