Starting a brand-new business can both be an exciting and terrifying endeavour at the same time. But looking at it, at what we can consider, a much better perspective, you'll be your own boss. You are about to embark on a journey to pursue success for something that you are truly and deeply passionate about.
But first, you have to contend with a laundry list of requirements that you have to fulfil and tick off from this list. This you have to do even before you open your doors wide (or go live online) to welcome your first set of customers in.
Before You Take Off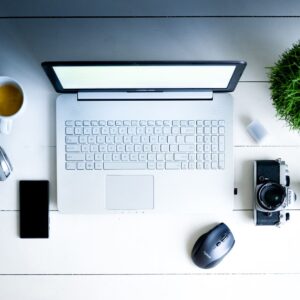 There is a bit of information that you have to consider before creating or setting up a new business. Number one is your level of commitment. You would have to know what is involved. It would also require an effort to evaluate yourself and the challenges you might face in owning and running a business.
It would require a lot of planning, keeping tab of financial decisions, and complying with a series of legal requirements for you to be able to start your own business.
#1 – Market Research
For any incoming entrepreneur, the first thing you have to consider is there is a demand for the product or service you have in mind. This initial step needs a lot of due-diligence to figure out if your idea is feasible and marketable.
Conducting a market research will also afford you if there is opportunity to turn your idea into a successful business.
#2 – Prepare a Business Plan
A business plan is a road map on how to structure, run, and grow your new business. This is essential since it is also a tool you can use to convince people that it is a smart choice to consider working with you, or even invest in your company. In addition to letting you know where you plan to go, a business plan also shows you where you have already been.
If you already have a business plan, make sure that it is streamlined, comprehensive and suited for your type of business. A business plan is by no means a perfect document. It is designed in a way that can be tweaked and adjusted accordingly. This way, it may continue to assist you in keeping track on your way to reaching your goals.
The Key Components of a Business Plan
Every business plan needs to cover six essential sections. Below is a quick overview of each section:
 1.  Executive Summary
This section is an overview of your business and your plans. This comes first and is ideally written in one or two pages.
2.  Opportunity
This section should answer these following questions:
What are you offering?
How are you going to solve a need or problem for your specific market?
Who is your target market?
Who are your competition?
3.  Execution
This section of your business plan will cover how you will identify and execute your marketing and sales plan. It will also cover your operations, the milestones you acquire, and the metrics that you use to measure your success.
In this section, you also need to detail how you will take the opportunity to turn your idea into a viable business.
4.  Company and Management Summary
A business would need a great team to turn an idea to and run a business. Investors look into this in addition to any great idea. In this section, you need to describe your current team and who else you need to hire in the future.
In the event you are already up and running, you would need to provide a quick overview of your business' legal structure, location, and history.
5.  Financial Plan
This section will include your financial forecast. A business plan won't be complete without it. This section should also detail your cash flow statement, your income statement (aka profit and loss), and your balance sheet.
6.  Appendix
This section is reserved for your product images or any additional information. The appendix isn't really required, but it is useful to place your charts, your definition of terms, legal notes, or any other information that may seem out-of-place elsewhere in your business plan.
#3 – Planning Stage and Paperwork
At this stage of the process, you need to come up with a tentative structure for your business. In Australia, there are four commonly used business structures: sole trader, partnership, company, trust.
Once you have that sorted, the next step is to acquire an Australian Business Number (ABN). This number will be used by pertinent government agencies, as well as other businesses, to identify your business.
The next step is to register your business name, which will be linked to your ABN. You also have to establish which taxes you'll be liable to pay for your business. Alongside this, you also need to identify which registrations and licenses you'll need to secure before starting your operations.
Lastly, you'll need to establish the exact location of your business, including as the insurance for its establishment. This is vital if you plan to implement digital marketing strategies such as inclusion in Google My Business.
#4 – Consider Getting Yourself an Experienced Mentor
Congratulations! You have set up your business and have all the necessary paperwork and financials down pat. For experienced business owners, it can be minor adjustments here and there to make the business profitable.
However, if you are a new business owner, the first year of your operations can be decked with a lot of trials and errors while you figure out what your target market really want or need. Some do overcome this hurdle through sheer hard work and a bit of luck.
For some, they would need the services of an experienced growth mentor who is familiar with the ups and downs of running a new business, regardless of your niche industry.
Keep your Motivation in Mind
Putting up a new business is truly difficult, but the returns could be unlimited once success is reached. Never lose focus on why you started your business, from just a spark in your mind, up to the time you opened your doors, never forget your motivation.
Finally, businesses today equate part of their success with stamping their online presence. At his juncture, Accentuate Web Design and Marketing can be your partner in making your online presence felt. For more tips and guides, visit Accentuate Web Design and Marketing's 'The Lab' to know more about the ins and outs of running your business online.