A marketing campaign can only be as successful and effective as the marketing message it is trying to deliver. Coming up with a clear, concise, consistent, and empathic message makes the difference between success and failure.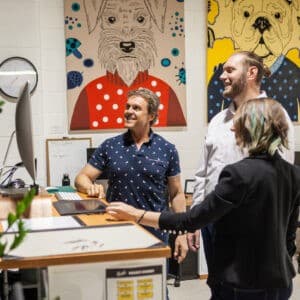 The very foundation of any promotional campaign is a company's messaging strategy. The job of any adept marketing person is to ensure that your target audience gets the message that you want them to hear.
However, without the right strategy and proper implementation, doing it is easier said than done. Failure would mean a lot of wasted resources and effort.
In this article, we are going to talk about the importance of messaging. We will also discuss how you can incorporate a winning marketing message in your marketing campaigns in the best light possible.
What is a Marketing Message?
Most small businesses are somewhat confused about their marketing message. Many think it's their slogan, and some think it's how long they have been in business. Some even think it's a regurgitation of all their awards or their vision and mission statement. Sadly, it's none of those above.
By definition, a marketing message is the process in how an organisation communicates with its target audience about who they are and what they do
A marketing message should "speak" to their prospects. That message should be able to grab their attention and tell them how you can solve their problem. That message should be compelling enough for them to put their trust in you and choose your business over other choices they may have.
Creating a Winning Marketing Message
A marketing message should consist of a positioning statement and points that support it. Think of a positioning statement as some sort of your core offer. It addresses your market's most pressing problems and how your products, services, or technology can help solve it.
Marketers can make use of key messages from positioning statements and prepare materials for marketing communication. Think of press releases, ad slogans, scripts, advertising copy, social media posts, etc.
It would be more beneficial to convey your marketing message in a "language" that your target market or audience speaks. It is a pragmatic approach that makes it easier to deliver the message consistently in all your communication channels.
The Ideal Marketing Message
Your core offering should be explained clearly to people in a manner that they can easily understand and remember.
The marketing message should resonate to your audience to make them effective. It should also make them feel that their concerns matter, and you are there to address them.
It should be clear to your audience about what particular problems you can solve and handle. Show them how you are different from others, what you stand for, and more.
Your message should build and establish trust in your company, your product, and/or your service. Doing so will compel them to lose all doubt and hesitation to buy your product or avail of your services, this trust can also lead them to refer you and your company to others.
Creating Your Marketing Message
1.  Set your sights on your target market
Before creating your powerful marketing message/s, you have to determine with certainty who you want to work with. It would be easier to fine tune and strengthen your message when you are focused on your target audience.
Whether they know it or not, every successful business entity has a target market. It would be best to figure out who your target audience is before you develop your message, write your first email newsletter, or build your website.
Avoid creating generic messages hoping to reach a broad audience, they never work. Though it is ideal to reach as many customers as possible, it is not feasible to do that and still be clear what you can actually do for your customers.
A narrow focus on a specific market or niche will enable you to build a loyal customer base. A loyal base that will shell out more money to buy your products or services because your message specifically targets them.
2.  Focus on Your Target Market's Pain Points
Now that you have identified your target market, the next step is to ask what problems do your target market have. What are they struggling with? Do you have a solution that can help them eliminate their challenges or improve their situation? How does your solution differ from that of your competition?
Each market has its own pains and frustrations. The secret to crafting a marketing message is to adeptly identify your target market's pain points. Also, identify how they feel as a consequence of these pain points.
Identifying your market's pain points tells your market that you empathise with them.
3.  Show Your Audience How You Can Help
An effective marketing message conveys clear information about what your business can do for your clients. What solutions can you offer to your prospects?
Provide a clear description of your business to catch your target client's attention and tell them how you can help solve their problem. Convey to them what value you can bring or provide for them if they engage with you.
It may sound challenging, but consider that this message should be put on everything you use for lead generation. The message not only needs to be powerful, but also consistent so as not to confuse your target market.
4.  Present Your Solutions
Ideal target clients don't usually care what you do or how you solve their problems. They only care about what benefits they will get by investing their money with you.
You also have to consider that once they have engaged with you, ask what are the results your solutions have produced. It is not enough that you tell people you have a solution or solutions; you have to show proof that your solution/s work.
People tend to believe other people who have had similar problems and benefited from your solutions. In this arena, testimonials from your past clients are valuable resources.
Do not focus much on your novel feature or how you do something. Focus instead on what you can do for your market that will work better than that of what your competition offers.
5.  Show You are Different From Your Competitors
You need to communicate to your target market how and why you are different from your competitors. Your prospects expect it. And those differences should have a perceived value to your prospect, and they need to be something they care about.
Creating a marketing message to address this may be difficult. Be mindful that your message must not be that overly complicated just to talk about everything you do and why. A clear and powerful marketing message needs only to be simple and laser focused directly on what value you can provide your prospects.
How will you solve their problem?
Explain what makes you different from your competition.
What benefits can they obtain by working with you?
What image will they perceive of you after their engagement?
Getting their attention would assure that they will listen to what you have to say. The more you understand what your market needs, the better you will be able to address and speak to them in a language that compels them to believe in you.
Conclusion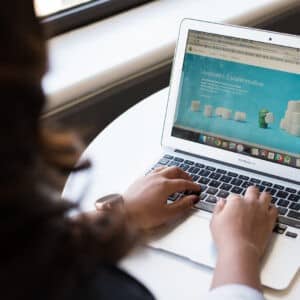 Instead of communicating "what-we-do," consider looking at things from your target market's perspective, "what's-in-it-for me?" Building your marketing message around the latter would resonate better to your target market than the former.
Your message is crucial for the success of your marketing activities. We at Accentuate Web Design and Marketing can help you deliver a clear, concise, and consistent message across all your channels through our Digital Marketing Strategy Session.
Our skilled marketing team can help you capture the attention of those you want to do business with. Register with us, today.