We all have seen the power and impact of video on the internet. YouTube for instance has enabled people, young and old alike, to become superstars. Facebook alone averages eight billion views daily. In a report by Cisco, they estimate that by 2022, 82% of internet traffic will be spent watching online video content.
Apart from YouTube and Facebook, there are other platforms or channels that marketers may consider when sharing video content. Twitter also allows video on their platform. Also, there are TikTok, Snapchat, Instagram Stories, Instagram Reels, and Instagram TV most popularly known as IGTV which was launched back in 2018.
What is IGTV?
IGTV is Instagram's feature for long-form video content, where everyone with an Instagram account can upload these videos to IGTV. To put it bluntly, IGTV is Instagram's answer to YouTube. IGTV can be used alone or in tandem with Instagram, available for both Android and iOS.
IGTV allows video content creators to upload high-quality long-form videos onto its platform. Users can upload videos from 15 seconds up to 10 minutes long. Verified and/or large accounts can upload videos that are up to 60 minutes long. Long-form videos make it even easier to narrate a brand's story connect with its audience, and ultimately expand its base and reach more people.
IGTV is primarily built and designed for smartphones where video content format is vertical, and users won't have to rotate their phones or devices to watch. However, to lower, if not lift, the barrier for video creators, publishers and brands, Instagram opened up IGTV to horizontal videos.
The good news to IGTV creators is that Instagram started testing IGTV Ads to many US-based creators and will be rolled out to more creators in the UK and Australia with plans to expand further by the end of 2021.
IGTV Ads is a new way for creators to monetise their content on IGTV. Instagram's COO, said that creators with IGTV Ads enabled receive an "industry standard" 55% share of all advertising in IGTV, the same rate as that of YouTube.
IGTV is a perfect avenue for creators to publish content that resonates with their audiences and helps in building long-lasting relationships, may they be through products, DIYs, and tutorials. And now with evolving monetisation options, it's a great time to consider IGTV as part of your strategy as a creator.
Why Should You Use IGTV?
IGTV took off to a slow start when it was introduced back in 2018. Today, it is fast becoming an integral part of social media strategies. Views started to skyrocket when Instagram allowed one-minute previews of IGTV videos.
Apart from personal benefits, it can have major benefits for business entities that are already into content marketing. They now have another platform to create value for their customers.
The presence of another platform to share video content means another place to be seen online. Gaining more engagement through this new platform may also mean more possible customers. In Australia, people across all demographics consume video for approximately 25 hours and 40 minutes per month.
Australians now spend 40% of their working hours online. Digital and social media are now in every aspect of their lives and their reliance on social media is more crucial than ever. Roughly, 80% use social media not only to connect with friends and family, but they also use it to catch up with news. More importantly for marketers, Australians are also in to discover and research brands.
IGTV is a great opportunity for businesses and brands to:
Build or enhance their engagement and conversions with their target market.
Boosts the visibility of their products and/or services
Collaborate with upcoming or even top influencers to spread word of mouth.
Educate and entertain their audiences effectively.
Improve their marketing strategy via Instagram.
This among various other things they can utilise and exploit for their business.
Here's more good news, new features were recently released to help businesses and creators make money on IGTV. The new feature allows businesses to tag products directly within their video content. This in effect allows their viewers to seamlessly tap and shop while watching the video.
In addition to its features, Instagram now allows users to directly share or upload live videos to IGTV. Accordingly, the videos stay on longer than 24 hours in Instagram Stories. Live videos shared on Instagram Stories typically expire after 24 hours.
Users will get to see the "Share to IGTV" button once they end their live broadcast. Previously, live broadcasts could only be viewed during the broadcast. Instagram said that once a Live video ends, a replay of the live video will be shown.
Then what happens is, a "Share to IGTV" appears at the bottom of the screen. The creator can then tap on this button to save the live video on IGTV. Additionally, there will also be an option allowing the creator to download the Live video and save it to the device camera roll.
Think of how you can use this feature for your corporate events, social gatherings, speaking engagements, and industry trade shows. To cite an example, a famous fashion house broadcast its 2019 Spring Summer Show from start to finish, including behind-the-scenes snippets and the ride to the venue.
Another example using the app is Chiara Ferragni's house tour. It became such a huge hit that it garnered 4.4 million views on IGTV and was one of the most-watched videos on the app back in June 2018.
To wrap it all up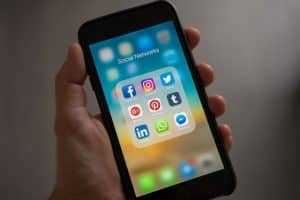 Instagram is a platform that is not showing any signs of slowing down. Combining the power of Instagram and YouTube allows businesses fresh opportunities for promotion and growth. Early IGTV adopters have already gained considerable traction over their competition. Join the bandwagon and don't get left behind.
If you want to send the right message across through social media, and video marketing, with uniform branding and a solid strategy, get in touch with our Social Media Marketing Team to see how we can help you out.