Short History of Influencer Marketing.
In 2006, Ted Murphy launched PayPerPost, it is the first marketplace that pays bloggers to create content for brands – this began what we know today as influencer marketing on social media. It is not surprising that influence marketing is one of the popular marketing techniques.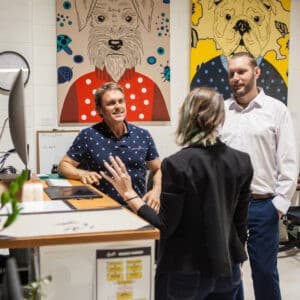 The launch of PayPerPost is not without controversy. As with any new technology or idea, sceptics were particularly concerned that this new sponsorship model would flood the internet with inauthentic content.
This was a time when blogging had no advertising, and social platforms such as YouTube, Facebook, and Twitter had yet to roll out any form of monetisation. As a pioneering platform to create a new industry, there was also no rule book.
In response to a clear need for transparency, Murphy launched DisclosurePolicy.org. Because of his leadership in this area, he was enlisted to draft the first social media disclosure rules. Since then, he has been a vocal advocate for disclosure and transparency in influencer marketing.
Although Murphy was called some unpalatable adjectives for starting the influencer marketing industry in 2006, it has, since then, evolved into a multi-billion-dollar space today.
Early Influencers.
Regardless of its shaky beginnings, influence marketing today is one of the popular marketing techniques. And with a well-developed strategy, you can market your brand more effectively by collaborating with influencers.
Since social media and marketing are harmonised, we have become witness to a lot of new approaches hitting the industry. On social media platforms, there now exists strong competition with content writers, editors, and creators becoming more valuable on digital platforms.
In time, they transformed social media accounts into commercial platforms by directing various online communities to their social media accounts.
On the brand side, these early influencers created their value on social media and stamped their authority making brands and products "commercialised."
Collaborating with Influencers.
Today, influencer marketing is a super-effective area allowing businesses to get results fast, with the potential of catching intended customers rather than trying to hope organic customers proceed to a sale.
Users give due credit to influencers' opinions when they get to the decision point in the sales process. Since influencers have gained enough status for users to trust and respect them, this then helps push the customer towards a sale.
Let's now dive into marketing and see how to pick influencers to market and collaborate with, and see how we can use them effectively.
1.  Investigate.
Social media influencers did not increase their following by chance or coincidentally. They built their audience by knowing what they wanted, analysing their audience and responding appropriately to them. They also follow different and interesting strategies, so do not make the mistake of simply picking any influencer and paying them to share your products directly, as this can go wrong very quickly.
To be more effective, investigate their experience and creative talents. If you have specific needs, allow them to seize the right approach because they specialise and know better in their field.
2.  Do they have an open mind towards new ideas?
If an influencer dislikes a product, they may not dare share the product directly. Because they know that if they do, they lose their plausibility and credibility to their followers.
At this juncture, your selection for collaboration is important. Ensure that you will collaborate only with the right influencers and that you focus on a quality product that will be applauded by influencers and their followers. 
3.  Create a winning platform.
While influencers with a huge following are powerful on social media, it is all too common that many of them may be inexperienced with the language of your brand.
You can remedy this by allowing them to learn by supporting them with all the supplies, networks, and competence. You will then create a win-win situation that will gain you and your influencer profit in the long run. It is also important to first select an influencer whose language and presence are in line with your brand message.
4.  Relevance
Brands have a wide option when it comes to choosing influencers, but at this point, selection is critical. Look at how an influencer is aligned with your messaging.
If you happen to find an influencer with less following, but with stellar expertise in your field, you two will have a "causal connection." What this means for you is that you can attract potential customers and share your work and efforts in a deserved area.
5.  Authenticity
Despite what might seem counter-intuitive, influencers with a lower percentage of sponsored content tend to be more trustworthy. They also appear more authentic to their followers.
Personal stories or content that include genuine use or mention of a product, service, or brand tend to be more trusted than a straight product review.
In closing.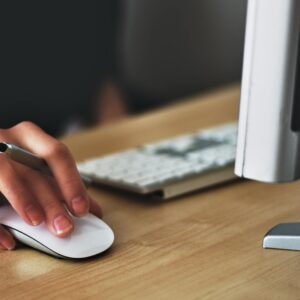 Whatever your niche is in the business community, you can engage with influencers to create quality and authentic content their audience expects while associating your brand with that content. And do remember that most influencers generally have loyal following and audiences on various social media platforms.
With the help of influencers, you can potentially increase your brand's visibility, a better return on investment and conversion rates. It will also help you in avoiding catastrophes or waste funds on a campaign that just doesn't work.
Grow your bottom line and compel your customers through Social Media Marketing. Get in touch with us today at Accentuate Web Design and Marketing, we'd love to hear from you.