Naming a business may seem trivial and easy for some to create, but in reality, it carries a lot of weight. A lot of the most well-known brands today went by another name. It's not hard to imagine that these companies may not be as well-known now had they stayed with their original names.
To cite a few examples:
Google was originally named BackRub

Amazon used to called Cadabra

Blue Ribbon Sports evolved to Nike

Pepsi was known as Brad's Drink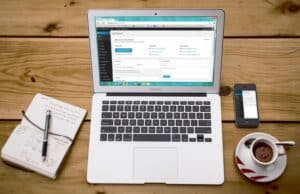 There is more to a business name than just words. It is a representation of your brand and company. Although choosing a business name may seem straightforward at first, there are many factors that go into creating a successful one. 
At Accentuate Web Design and Marketing, we believe that a great business and brand name should reflect a business' goals and identity. It's part of what we do for existing companies, regardless of industry, who come to us when they feel the need to rebrand.
We also help new businesses who come to us to have a custom website design, but are still in a quandary about what to call their business and having their domain name registered. 
A company's brand name is a valuable asset, and for good reason. It not only identifies your business or organisation to your customers, it also allows you to be differentiated from your competitors.

A business name connects the company's values to their customers. A great business name should invoke a kind of magnetic attraction for your potential customers. Additionally, a business name helps in creating an emotional connection with your customers. 
A business plan and strategy is a means to an end. Many of our clients work through research, brand consultancy, and brand identity. We at Accentuate Web Design and Marketing can help point you in the most advantageous direction to take when it comes to branding, beginning with your choice of a business name.  
5 Steps to Creating a Great Business Name
We won't be surprised if you have lots of creative ideas for your business name. We won't even be surprised if you already have a favourite in your list.
However, giving your business a name involves a lot more than just picking a name you like. As we said earlier, a great business name should reflect your business's identity and goals, and this should be customer focussed.
Choosing a name for your business helps in marketing yourself without getting your business into any legal impediments. Further, a business name will be with you for a long time, so it is prudent to carefully consider your choice that can mature with your business. Furthermore, a great name won't confuse your customers with the kind of goods or services your business offers.
The name you pick is important when you set up your business, your website, and when you create signs, office incidentals, and promotional materials. When you select the right name for your company, you leave no doubt in the minds of your customers that you are the brand for them.
Here are five tips to get you started.
1.  The Business Name You Choose Should be Memorable.
A name that's easily memorable helps in easy recall for your potential customers and find you easily when they search online. A name won't have that much value if no one can remember it. It would be advantageous for you to decide a name that is simple, evocative yet easy to spell, pronounce and search for online.
Choosing a memorable name can also make your brand more authoritative in the marketplace and help foster trust among your customers and build credibility over your market competitors.
A name that's easy to remember can help you stand out from the crowd. When they are ready to make a purchase or engage your services, memorable brands are more likely to be top of their mind. More so if the name you choose conveys something catchy, positive and meaningful that relates to your type of business.
2.  Don't Pick a Business Name that's Too Similar to that of Your Competitors.
You wouldn't want customers to confuse your business with that of your competitors, more so if you operate a similar type of business and within your geographical area. While it is important to have a unique name, do keep an eye out for competitors already using names closely similar to the one you want.
Vetting your chosen business name can be frustrating. It is pointless to test something too similar, or anything that's already taken.  
Another reason for doing so is to avoid being accused of a trademark infringement. Even if that does not happen, you'd still want to have your own brand and identity. Being confused with someone else does not help your business and is seldom a good thing.
PRO TIP: If you do come up with a name that appears available, make sure you fully vet it and legally secure it, it's important to do a search online, check for domain availability and business name availability based on where you will be setting up or selling your product or service.  
3.  Choose a Web-Friendly Business Name.
Chances are high, especially in today's business environment, that you'll need a website and be present on social media platforms. Do an extensive research to find out if you can get a domain name that matches your business name that you can also use for your socials.
Choosing something similar and memorable for your social presence is best. Even if an unusual spelling or a long name looks and sounds great to you, it can make it difficult for potential customers to find you online. It can also be a deterrent for them to type your name accurately during an online search, or in something basic such as addressing your email.
Search engines made it challenging to come up with finding an apt business name to represent your services, goods, and yourself due to its global reach. It's highly likely that you may face some obstacles and conflicts with businesses already using the same name.
However, the benefits of being found online, being available around the clock, and around the world, can make up for the challenges of coming up with your own business name.
Be careful in considering using acronyms for a business name. There are big corporations that use acronyms in their names, such as IBM and KFC. It works for them since their brands are already established.
If you are new and just starting to make a mark, acronyms may confuse your potential clients, and the possibility exists that the acronyms will match that of someone or something else. This will make it difficult for your business to rank in search engines. From a digital marketing standpoint, trust us when we say, you wouldn't want that if you want to improve your digital presence.
4.  Pick a Business Name that is Consistent with your Brand.  
Choosing a name that's unique and creative is great. But, does it distinguish your business from your competitors? Does it relay your knowledge and expertise? Will it resonate with your ideal clients or customers? Does it show the value your brand stands for?
A business name that resonates with your consumers can inadvertently save you advertising dollars since you won't need to clarify a muddled message. It can also help you in reaching new markets and open doors to further your growth.
Before you mint a business name, try to strike a balance between what describes the quality of your business and what you want your business to be known for. While being consistent, it should also be able to convey various images and strike an appeal to different clientele.
5.  A Great Business Name Does Not Limit Itself.
It is not uncommon for business startups to choose a name that matches the locale where it is located. But do consider the possibility of it growing and expanding to other locations. The city moniker used to be perfect, but not anymore.
The same also applies to names that describe your product or services. Too specific and you may find yourself with an inappropriate name as soon as your business is primed and able to expand your business offerings.
This naming approach will only limit your ability to scale your business in the future and would require changing your name to adapt to changes that happen with your business. Succinctly speaking, future-proof your initial choice of a business or brand name.  
PRO TIP: Choose a business name that allows it to grow and adapt with your business. It's not bad to set aside avenues your business could traverse in the future. It's also not bad to dream big, expand your knowledge, offerings, and be able to handle organic growth. 
Final Note
Setting out to start a business is a challenging prospect, but not something you have to lose sleep over, especially if you're coming up with a name for your business. Getting opinions from friends, family, or even potential customers is always a good idea to gather different points of view.
Do note that a business name is only step one towards establishing your brand. A good name to give your business will most definitely leave a good impression. What happens next is up to you to meet your customer's expectations in bringing your business to success.
Research, feedback gathering, and personal consideration are necessary steps in choosing a great business name. A great move to achieve this is by getting in touch with experts in crafting a digital marketing strategy for your business and establishing your brand and web presence.
If you need help in getting your brand out there, book a digital marketing strategy session with Accentuate Web Design and Marketing to save you time and get the results you need.