Business and marketing has never been the same in a world that was disrupted by the pandemic. Marketers faced new business models, new tech applications, and even the fallout of regulatory changes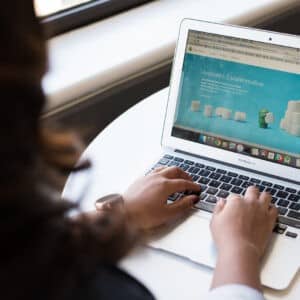 Every year, we are witness to new and unexpected digital trends that re-shapes the foundations for the future of digital marketing. Even in a year as chaotic as 2022, we have not been too disappointed.
If anything, we are expectant that digital marketing trends in 2023 will be as robust and might set some groundbreaking movement, now that the world is slowly but surely reeling out of the effects of COVID-19.
TikTok has now taken over all other platforms as the leading social media channel, mostly among Gen Z users. Google announced that it would phase out third-party cookies by 2023. This leaves advertisers and digital marketers at least a year to navigate new channels to reach their target audiences and consumers.
To help in digesting and navigating the coming year, we lay down 5 areas of digital marketing that you should consider investing in this coming 2023.
1.  Content Marketing.
It should not come as a surprise that content marketing should still dominate your digital marketing budget. Every marketer is already creating content to cater to their audience. But that also mean that it is getting difficult to be noticed, much more, stand out in the crowd.
Add to the fact that we are all exposed to literally hundreds of advertisements each day, which means, we, as consumers, are faced with content fatigue.
People are now seeking for authenticity, and they are responding better with personalisation. It will only go further as consumers now expect this kind of customisation and personalisation. 
Brands will then have to seek out tools to build custom experiences for people that are actually personalised. It will move the needle from buzzword to fundamental. Brands will have to take a step back and focus on understanding how their customers flow through their journey.
As a business owner, you would have to understand content consumption, social sharing, purchase behaviour, and figure out patterns to suggest each step for every unique customer.
2.  Strategy Creation.
It is not content strategy to simply produce content and push it out the door. A barrage of mediocre content that stems from lack of commitment to your content strategy will most certainly hurt your brand far more than having no content at all.
Around 90% of most businesses use at least some form of content marketing. But here lies a problem, most B2B content marketers have no written strategy. According to the Content Marketing Institute, only 37% of B2B marketers write out their maps or plans for success.
If you think are among these companies, slow down! You need to figure out why you are creating, not just how. We understand the need to create content to specifically move people from "just browsing" to the point of the sales funnel where they convert to buyers and customers. Ask yourself. "How can I pull it off without a clear plan?"
You need to figure out:
Who are you reaching?

What are your goals?

When can you deliver content?

Where can you can deliver content, and

Why does it matter?
Why would someone care enough to read your content? You would need to invest time and resources to craft a strategy and nail your KPIs.
3.  Video and Live Streams.
Like we said earlier, TikTok is totally killing it and continues to dominate. Even the uninitiated can tell how important visual storytelling has become. Needless to say, consumers love watching video over reading text.
We're not going to lie, producing a video is hard. Factor in an inability to edit, inconsistency, and a lack of strategy, you'll have a disaster for your brand.
Live video on the other hand is content marketing's shiny new toy. However, not anyone can pull it off, nor we advise trying out just because it looks hip and neat. You still have to implement a clear plan and a real strategy to be able to acquire measurable KPI, if you want to be successful.
Additionally, live stream videos are not going anywhere. As far as TikTok, Instagram, or YouTube is concerned, it is now transitioning from just being a "consumer as voyeur" novelty to marketing mainstream in the coming year, perhaps even beyond. Therefore, the earlier you invest and create a strategy in place, the better. 
4.  Email Marketing Automation.
Email automation is all about triggers and actions. When a particular event is triggered, an email or a specific set of emails is sent out. The content of each series will depend on the number of marketing actions your business wants to automate.
Your marketer can therefore be as creative as they want in the type of content you want your subscribers to see. Businesses should take advantage of email marketing automation to not just reach prospects, but also to enhance relationships with existing customers. 
To pull this off, you'd need email marketing software and a CRM for you to be able to send, track, and monitor the effectiveness of your emails. You might also want to look into email automation software to push your email strategy even further. 
5.  Improve your SEO.
First off, if you launched your company or have been operating without a website, create one. Second, you need to invest getting that website to top Google's Search Engine Result Pages (SERPs).
Search Engine Optimisation is a tricky beast, if you can't get the hang of it, find someone qualified and outsource it. SEO utilises tactics that help you rank higher on SERPs, so you would be able to reach more potential customers.
SEO is everything you do on your website to win clients, which includes engaging content and great web design. All of which we can do for you here at Accentuate Web Design and Marketing.
Embracing change in post-pandemic new normal.
Marketers and change aren't really strangers. We live in a world where consumer preferences are constantly evolving and changing, where we are perpetually forced to adapt. Especially these past two years, where there was a massive shift toward digital marketing, yet we found many businesses operate with tighter and reduced budgets.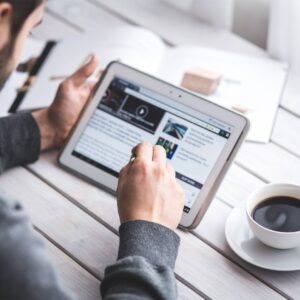 As the economic recovery gains momentum, many marketers will certainly find themselves with more dollars to spend. The questions we need to answer are, will people yearn to return to the old normal, or will they continue to embrace the habits they developed during the pandemic?  What messaging will resonate with them, and at which channels will reach the post-pandemic consumer?
With a lot of new and exciting developments in the digital world, it will surely impact the way we communicate with our audience.
Digital marketing is a proven means to advertise and grow your company online. Sadly, many firms still fail to leverage this medium to its fullest. But it's never too late to put in your investment and acquire a partner with years of experience in this field.
You can trust our digital marketing firm to transform your online assets into lead magnets. Get in touch with us today to make the most of your digital marketing investments.