Attracting top talents and employees to your business is tough right now in Australia, and even globally. If you are looking at hiring someone, it is a challenge with the shortage of talent we are currently having.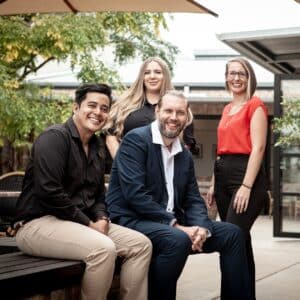 In this business climate, it is unfortunate that many business websites are not making the most of their online presence and set their focus with their web content mainly on targeting customers. They could be missing out on the opportunity to take advantage of their reach and create content also aimed at targeting would-be employees.
Hiring an employee is one of the most important decisions a business owner has to make. Our team at Accentuate Web Design and Marketing are handpicked to help our clients be successful online using their wide range of skills.
We value our team so much that we've created a working environment that fosters not only employee loyalty but an atmosphere that ignites their passion for creating superior websites, graphic design, and content. Our team's work will not only impress your customers, but will help you generate more leads and make sales from your online presence.
It is not a new concept for businesses to attract and recruit new employees. A challenge we see from many businesses is hiring. Many are actively looking for great employees but are struggling to find them.
Why hiring the right employee can benefit your business.
Hiring the right people is one of the most important aspects of running a successful business, to help you in achieving your business goals and growth. Hiring the right employees who are more likely to stick around for the long haul saves you time and money in the long run.
Keep in mind that your business began as a vision. You then crafted your values that drive this vision. This then enables you to create your business's messaging, that communicates what your business stands for and how it represents itself.
Clearly communicating the "why" behind your vision is important for attracting customers, but it can also serve as a built-in pre-screening tool for recruitment. When you create your message and are known for its consistency, potential employees who align with your values and business purpose are more likely to apply for an open position that your company might have.
There are key reasons why hiring the right employee is important for your business:
I. They will likely be more productive.
The right employee will align with your business's goals and help you in working hard to achieve them. Hiring the right employee for the job means they will be efficient with tasks you hand them, which translates to saving you time and money.
II. They will more likely stay for the long haul.
If you hire the right person, they will more likely stay with your company, which can also save you time and money, as you won't have to keep on training new employees to do the job. They can also potentially adapt faster to changes and even provide suggestions to help get work done more efficiently.
III. The right employee will help you in boosting a positive work culture.
The right employee will help you create a positive work environment for your other employees. This helps in increasing morale, and make your business more successful overall in the long run. A good fit not only for the job, but also for your company culture can also enhance employee motivation to work well with others and achieve targets.
5 Tips for Attracting the Right Employee with Your Website.
Both consumers and jobseekers are often attracted to shiny objects. It is important to have an aesthetically pleasing website to please your customers and recruit the right people as well. But there's a lot more that goes into having your website work in not only making sales, but it can help you in finding the right talent/s that will cater to your customer's needs. 
1.  Give them what they want.
Look at your website from a visitor's perspective. What is it they want to find? If your goal is to recruit the best people, they'd probably want to learn about your company and see what positions are open. Likewise, your customers would also want to learn about your company. The difference is, they will also be looking at how your products and services will benefit them.
Regardless of who your target audience is, it's prudent to include common navigation buttons, such as: About Us, Careers, and Contact. If your goal is to use your website to recruit people, you need to ensure that these buttons are prominent, obvious, and your content/copy is engaging.
2.  Show your Mission Statement.
After developing an effective website design, focus on what content to include that can also be central in your recruitment efforts. As visitors and jobseekers become more familiar with your brand and culture, it also gives them a clear idea of who you are and what it is you stand for from your About Us page.
3.  Promote your Values.
It is also an ideal place to include in your About Us Page to promote your organisation's and brand values. Use your website to host vital information such as your corporate responsibility, press releases, and/or links to any vital content you produce.
A jobseeker looking for the right company to work for often researches an organisation to see if their values align. They also do the research to see if a particular role the company is offering suits them, if not, they'll look elsewhere.
It's a good idea to determine what your values are before you create an attraction strategy. If you don't have an idea what it is you stand for, you won't be able to effectively convey it to an external audience.
4.  Showcase your current team.
Adding an "Our Team" section or page to your website is an effective and easy way to provide your business with an accessible face. It not only gives your clients an idea who they will be working with, it will also show potential employees that you are proud of the people on your team and that you place a high value on them.
Most visitors would expect your team page to feature photos of your employees. Ensure they are of good quality and visually consistent. From there, you can add in as much personality as you want that will align with your site's overall design.
At the barest minimum, each employee profile should include their name, photo, and job title. For additional details, add a short bio of each employee outlining their role and experience. You'd want to build trust, and bios are a great way to get there.
Additionally, you might also include the social media profiles. Though not necessary, this helps potential clients reach out to members through another preferred channel. This also gives potential employees the opportunity to learn more about whom they will be working with. A LinkedIn profile should suffice, as you can be confident that posts on the platform are kept professional.
5.  Communicate your team environment.
Fostering a culture of productivity and creativity does take time to develop and nurture. But a strong working relationship among your team is important if you want to build a successful team environment. It is transformative and boosts employee morale, motivation, and loyalty.
Showing your visitors your team environment can help you in attracting people seeking opportunities to work with your company as a high-performance team member. After all, a team player will not only become invested in their assigned tasks, but will also be invested in supporting other team members, should they be considered for a position.
When you show customers and jobseekers that your people work together as a team, with strong interpersonal relationships, you encourage loyalty to your company. Customers and job applicants seeing this will then be more open to buy into your corporate values that underlie your business.
Turn visitors into Applicants.
Think of your website not only as a window for your audience to peer into, hoping to find solutions to their problems by using your products or engaging your services. Don't miss out on the opportunity to showcase what it would be like to show potential applicants what it's like to work at your company.
In a business environment where finding the right talent tends to consume a lot of time, you can't afford to have site visitors who are only window shoppers.

We at Accentuate Web Design and Marketing can help you craft the perfect About Us landing page, not only to attract the right consumers and to generate sales from your website. But our design and marketing team can also help you exploit your online presence and visibility in attracting the right applicants who'd want to be a part of your team.