When it comes to influencer marketing, Instagram and YouTube have been the most fertile ground for some time now. However, there is a new barely tapped resource, and brands who have put their stake in early are now reaping the benefits.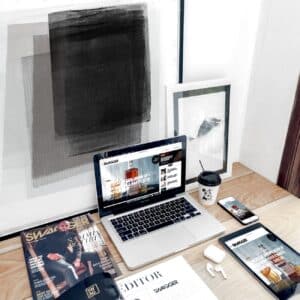 What we are talking about here is TikTok, that has grown to great bounds. It also is fast becoming one of the biggest platforms for influencer marketing.
TikTok is one of the platforms that has seen a huge rise in usage during the COVID-19 outbreak. Trends, short dance routines and popular TikTok songs became the norm, which also helped generate positive impacts across small businesses and brands.
In 2021, there are 1.1 billion monthly active users on TikTok. This coincided with the time that countries across the globe got locked down. People used social media to keep them busy at home and connected with friends, family, and the world.
TikTok is not just for kids
With its audience growth, the age of its creators and users diversified their content, with users now covering all age ranges. Whether you are a parent, simply making lunch or a grandparent getting involved with the latest trends, there is really a lot for anyone to do.
Brands on TikTok
Being openly available in 154 countries, it opened a new avenue for small businesses to grow their following and their brand awareness. Small businesses in particular have made sales from subscribers who have seen their products on their For You pages being promoted by ordinary folks and/or by influencers.
Small businesses especially have been using the platform to promote their brands – another pls factor is that customers get more personalised products and service rather than purchasing through a larger brand who already have high consumer numbers.
Another welcome trend on TikTok was the growth of its multigenerational viewership of TikTok franchises. The platform inspires creativity and sparks joy, which could be considered a far less toxic environment when compared to Facebook or Twitter.
It is now a fact that parents, grandparents, and children are continually seeking out their favourite TikTok accounts is in increasing numbers, which is music to the ears of marketers worldwide.
TikTok Influencer Marketing
Influencer marketing is such a new medium, that there are many marketers who aren't quite sure how to go about utilising it. With influencer marketing being such a personal, and informal approach to customer outreach, it is not quite as simple to achieve quality results.
Firstly, working without an influencer contract is just asking for trouble. While there may be influencer marketplaces that may help you to handle a significant number of the issues for you, any engagement you do consider taking with an influencer is still advised to be done with a customised contract. This is both for legal and practical reasons.
Every time there is money or goods involved, there needs to be a legally binding agreement to ensure both parties uphold their end of the bargain. This avoids both parties from being scammed and protection from lawsuits to the greatest extent possible.
On the practical side, this also prevents miscommunications and misunderstandings that can really mess up collaborations. While there is no way to possibly avoid a mix-up, having an influencer contract can reduce the chances of these being a major problem. Done right, a contract will also tell your influencer where to reach out in the event he or she needs help and/or assistance.
Sections to include in your Influencer Contract
While it may be a simple prospect to have a one-page agreement, this is typically not appropriate. It is for the simple reason that a contract needs to cover every aspect of your business relationship.
This should include the type of content produced and your rights to it, and all the way to what might happen if something goes wrong. Additionally, you have to ensure that the influencer complies with all legal requirements that surround influencer marketing and advertising in general.
An influencer contract should include the following:
 A detailed scope of the work involved.

 Branding and Aesthetic guidelines.

 What type of content the influencer would be publishing, where, and how many times.

 When will all this be accomplished, including all timelines and milestone details.

 Specifics that are relevant to the influencer campaign that the influencer needs to know.

 List of your prohibitions you don't want the influencer to use or talk about in the content.

 A clause whether to require pre-approval by the brand before publishing the content.

 Access to your influencer's data.

 Compensation details.
Other details that you might need to include in your Influencer Contract.
 Cancellation / grounds for the termination of terms of the agreement.

 Exclusivity clause.

 Copyright and/or intellectual property rights.

 Standard contract clauses.

 Legal terms of the contract.

 Confidentiality / Non-Disclosure Agreement

 No assignment to a third party.

 Indemnification.

 Standard force majeure clauses.
Why you should consider Marketing on TikTok.
TikTok has over a billion active users. And with its unique algorithm, it gives equal footage to all content creators both big and small, with a better chance of going viral compared to other platforms.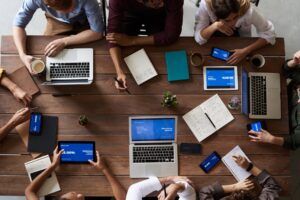 A high potential exists to be seen by interest-aligned users without having to shell out top dollar for access to well-known TikTokers. Even lesser known TikTok creators have a high potential to create viral content thanks to TikTok's algorithm and recommendation method. 
The platform rewards high-quality, relevant content more than follower count, unlike many other social media platforms. As TikTok's algorithm prioritises content itself, not a creator's following, this means anyone in any brand can potentially be discovered and seen by millions.
Do remember that you are not alone if you want to jump in the TikTok influencer marketing madness. We would love to talk to you about how TikTok Influencer marketing and social media marketing can work for you.