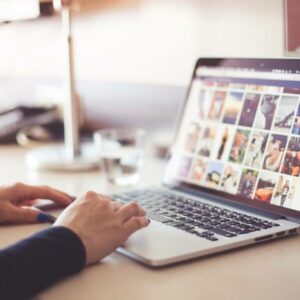 In today's fast-paced business involving sales and client building, having modern technology to support your daily needs is like manna from heaven. Thankfully, services such as Pipedrive CRM exist to assist you with managing your customer relationship efficiently and with care.
Pipedrive is a highly-rated sales management tool. It is designed to assist small sales teams in managing lengthy or intricate sales processes. The management tool is to allow salespeople to focus on actions that lead to closing deals.
Pipedrive with its clean visual interface has features that are powerful including email integration, goal tracking, reporting, and forecasting. Its sales pipeline visually prompts the marketer to execute an action, remain in control, stay organised and be in control of the complex sales process. One of Pipedrive's best features is its ease of use.
What is a CRM?
A Customer Relationship Management (CRM) acts as a central hub where a marketer can manage multiple projects and accounts.
It helps you keep track of your customers and know where they are in the sales process. A CRM also helps your customers move along through a systematic sales process and ensures your team members are all on the same page.
Today's businesses require thorough and careful streamlining in all of their departments. Companies using CRMs gain insights on current project progress, this includes what they are doing to reach out to their customers.
Sales strategies revolve naturally around building relationships for it to be effective. It is not entirely about acquiring leads. Using a CRM is an important asset in helping your marketers manage your clients.
Why use Pipedrive for Your Business?
A CRM is a fantastic sales management tool for salespeople in following up on leads, allowing them to monitor client records, keep track of conversations, and process follow-ups.
Pipedrive CRM makes sales and relationship-building more efficient than ever, enabling you to monitor deals and plan sales activities.
Pipedrive streamlines all actions and converts potential deals into successful sales. And being a cloud-based application, it can be accessed from anywhere 24/7 using any web browser or dedicated mobile app.
Its robust interface can show stages for each deal, and its progress, along with the complete details for the next actionable items. It can also provide your salespeople full visibility of different sales pipelines. Its goal and activity feature allows users to track pending activities in each pipeline.
Pipedrive's custom sales reporting tool can assist in monitoring team and individual targets. It can also generate visual reports and analyse sales data.
Moreover, its mailing system can seamlessly integrate with multiple email service providers including Outlook, Gmail, and Yahoo. It then allows users to send and receive emails from multiple accounts using their Pipedrive account.
Pipedrive can integrate with different leading CRM tools to transfer contact details. This includes all communication history and other pertinent information.
As icing on the cake, the solution can also integrate with Google Maps, Trello, MailChimp, and Zapier. Here are reasons why you should be using Pipedrive for your business.
1.     Use Pipedrive for its Simplified User Interface
Pipedrive's design is simple, and its minimalist layout is quite refreshing. Other CRMs might have endless customisation options. Pipedrive CRM is startlingly clean, even as it feels it is less dynamic and responsive.
Pipedrive's CRM provides a visual pipeline for deals. Pipedrive CRM starts with a standard sales pipeline upon log-in. You can immediately start entering your ideas and current deals.
If you need to change the pipeline or add/create new ones, you can easily do so in the platform's settings. You can heavily customise your pipeline to make life easier for you. Making the right tweaks in settings takes no more than a few clicks and drags to let your deals move along the pipeline.
Several features are also included to help companies organise their contacts, their teams, and their correspondences. To cite an example, sales representatives through Pipedrive's Contact Timelines will be able to see who they should contact next and when to conduct follow-ups.
All viable prospects, leads and current customers can be included in its Smart Contact Data. It can also identify and merge duplicate contacts, this eliminates the chances of having more than one sales representative work on a lead.
2.     It has a Customisable Lead Generation Chatbot
A fairly new feature of Pipedrive is Leadbooster. It's a lead generation tool with a customisable chatbot that companies can add to their websites. Leadbooster helps you set up pre-programmed questions to capture new leads. Leadbooster then adds these new lead/s to your pipeline.
The software is capable of workflow automation. It works by standardising and automating repetitive tasks to save time and alert employees if they missed a step in the process.
Moving contacts from one step in the pipeline to another is as simple as dragging and dropping. This makes lead management simple. Once interaction with a lead is made, you can simply drag it to the Contact Made column (or to a custom column you made). You can also modify its status from the deal page for that contact by employing a visual timeline at the very top of the page.
Though Pipedrive lacks sophisticated data collection as other CRM does, it does provide Web Forms to collect contact information. These forms can then be placed on your website or in a newsletter.
3.     It Can Do Reporting and has Third-Party Integration
As mentioned earlier, Pipedrive CRM can integrate with other productivity tools. Apart from those already mentioned, it can also integrate with Google Workspace (formerly Google G Suite). It can also integrate with accounting software Xero to generate and track invoices and enrich financial reporting.
You can access your deals wherever you are with Pipedrive CRM's apps available for Android and iPhone. Similar to its web version, the mobile apps are simple and easy to navigate. On the Android version, it integrates with Google Assistant if you want to use voice commands.
In both mobile platforms, you can quickly scan your deals, activities, and contacts. Or, if you so choose, you can use its search function to dig out essential data. It is even easier with its several features, making it improve mobile app productivity.
These features include call tracking, call logging, taking notes, linking both to deals and even scheduling follow-up activities.
4.     It's a Straightforward CRM Solution
Pipedrive is one of the most straightforward CRM services available. You can easily get it running quickly. Pipedrive's simple user interface (UI) allows for less time with the software.
Pipedrive has a straightforward and simple user interface (UI) that gives you more time to work on your next sale while spending less time working with the software. SMBs in a time pinch and fewer personnel will value how quick and easy it is to deploy Pipedrive CRM as its learning curve is low. This is worth a lot more compared to the time and expense some tools require for training and onboarding.
Like Pipedrive CRM's easy-to-use features, it also makes it easy with its three-tiered pricing. Its Essential Tier costs $12.50 per user per month and is billed annually. Or you have an option of paying $15 if you decide to pay month after month.
The package includes smart email, 2 gigabytes (GB) of storage per user and full sales management covering an unlimited number of users. Native integrations and application programming interface (API) access, and support via chat, phone, and email.
Pipedrive's Advanced Tier costs $24.90 per user per month, billed annually. Or you can opt to pay monthly for $29 a month. It has all the inclusions mentioned for the Essential Tier, with the inclusion of two-way full email sync and 5 GB of storage per user.
Then there is the Professional Tier, which is $49.90 per user per month billed annually, or $59 every month. This tier gives an additional 100 GB of storage per user, plus dedicated hosting.
All tiers paid annually get the first two months free, as opposed to subscribing and paying monthly.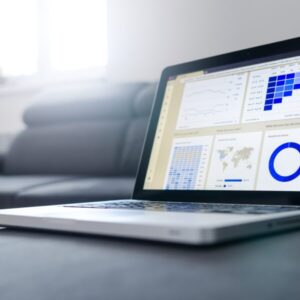 Finally, they released the Enterprise Tier for $99 per month which must be paid annually. This is the premium of Pipedrive's packages, and it contains everything in the Professional Tier plus additional onboarding and hand-holding features. This tier includes high-end features such as a dedicated account manager, full phone support, and more.
Sales pipelines have always been relatively complex historically. With the introduction of user-friendly CRM, keeping track of leads and monitoring where they are going.
Pipedrive CRM offers you full pipeline oversight. So why waste time using multiple programs and spreadsheets to complicate matters? Pipedrive is a powerful, easy-to-use software at prices that make adopting a CRM almost risk-free. In the end, with Pipedrive in your business, you will be able to build superb customer relationships that will benefit your business across the board.