This is Why It Doesn't Matter!
We all know a slow loading website when we encounter one while surfing on the internet. And yes, admittedly, we do get frustrated by them.
Although, it is generally true that websites that take a significant amount of time to load can turn off visitors who come to visit that website. Also, a slow loading website can potentially turn off hundreds of customers and have them bounce away to other websites.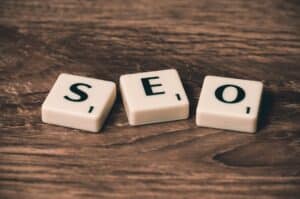 However, you should know that the fastest loading and top-ranking websites on the internet today have some of the worst Google PageSpeed scores there is. It can actually add to giving you false hopes.
The truth of the matter is: Your Google PageSpeed score means nothing much because it simply doesn't matter. It does not matter because Google PageSpeed Insights scores don't matter simply due to the fact they are not always entirely accurate.
PageSpeed insights results, while it is a great reference guide, it is not the authority of website speed analysis. It does not account for server-side processing, but just examine network latency.
Though, it is generally good practice to have your website improve on its loading times, focusing on getting a high or even a perfect score in Google PageSpeed is not as important as one might think. It is not even the be-all and end-all test for your site's performance.
PageSpeed is Overrated
It is true that most SEO agencies make it a conscious effort to have their clients' webpages load within three seconds. Regardless, if it is an audit, an SEO campaign, or a website launch.
It won't be the end of the world if your page load times are from four seconds up. Don't take it as a sign of doom for your website. Google will not necessarily prevent you from having a high rank.
PageSpeed might be a page ranking factor, but it is just one of about 200 other ranking factors. Though you should try to make your website as fast as possible, it does not mean that you should ignore all other factors.
What's more frustrating is if you run or access the same website on Google PageSpeed from different browsers or at various time frames, the scores you get is different each time. There will be days or times when you get good scores, and you'll get a different or bad result the next day.
What does this mean for you? Be aware that PageSpeed is just a subjective number based on a set of general criteria that are merely recommended by Google to an average web developer.
While it is true that they do offer good tips and general rules to follow, it does not actually measure real user experience and the actual loading time of the site. That said, there might be some behind the scenes items about your website that Google is flagging as slow in their artificial tests. However, this has no bearing or any impact with the real time and real-life experience of the user. To put it bluntly, your Google PageScore is more of a "guess" than a real score.
What Exactly Does PageSpeed Insights Measure?
First off, a website is composed of a mixture of scripts, codes, files, text, and images. Scripts and codes define how your content will be displayed on different devices when your website loads.
After all your website assets are loaded such as images, text, and videos, there is an added coded on your site that will assist search engines to communicate informative results for users.
Google PageSpeed will then divide your site's full load time into several key performance indicators that are separately measured. To demonstrate this, it will assess how fast did your site's first bit of content load. Then it will proceed to measuring how fast all of your content loaded, including all the codes that does not affect user experience.
What happens next is Google PageSpeed Insights will rate each of your metrics and then pit it against top-performing websites. After which, to determine your general "Performance Score," a weighted average method of calculation is done.
The result you get from this, you will notice, might be mixed. Sometimes, you get good scores due to your site loading "fast." However, there will be times when your site paves plenty of scripts and codes in the backend that influences the overall website load time. This results in your site getting a low score despite its search ranking remains great.
There are sites that do well where backend code elements but loads slowly due to their content that is not optimised. However, it will be ironic that such websites will still have a high "Performance Score' since factors leading to this high score are significant to their users.
For this categorical reason, 'Performance Score' results that Google PageSpeed Insight can be quite misleading and inaccurate as far as website speed is concerned when full context is not put into consideration.
The Takeaway
What benefit can we take from PageSpeed? Instead of using it as a main reference in evaluating the full performance of your site, you can best approach the results as just one of many indicators.
Yes, speed is important, however, getting a perfect Google PageSpeed is of no consequence. What you can do is periodically check its suggested recommendations and carefully decide if you can address these issues if it is worth your time and effort.
You should not berate yourself over getting a low Google PageSpeed score. It may be a good measurement tool and help you improve. But keep in mind that it should not be viewed solely, since your actual site performance is based on a combination of multiple factors that constitute the entire backbone of your website's performance.
Therefore, consciously chasing a perfect score is akin to hunting unicorns. Not only is it a waste of your time and resources, but it is also nearly impossible to achieve.
On this note, our team of accredited experts at Accentuate IT can provide web development that works for you. We combine design aesthetics with engaging interfaces and functionality to create high-quality and affordable site solutions that put you forward of the competition.
Get in touch with the best web design and development company in the Gold Coast today. Providing you with Web and Marketing Solutions that deliver real-world results is our mission at Accentuate Web Design and Marketing.