Most business owners outsource web design projects to get attractive and responsive websites. A reliable web design agency worth its salt will never compromise on quality to win clients by charging low rates.
But let's face it; you are probably on a tight budget and want to cut corners by hiring a web design agency based on price. You are about to make a terrible mistake. Don't try to save a little cash and settle for a web design agency that will not meet your expectations.
Instead, hire experienced professionals.
What You Get From Professional Web Designers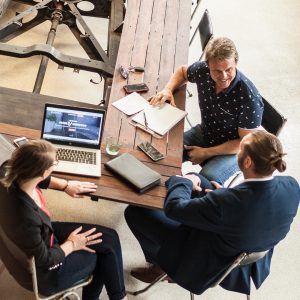 Your website is a contact point between you, your customers, and the search engines. A professional web design agency pays attention to your expectations, search engine requirements, and your customers' needs. Here is what you get from experienced web designers:
1.  Unique Website – Your website represents your brand. A responsive website expresses your personality and business culture to the target customers. It makes your business stand out from rivals. Prospects associate the colour scheme, content, logo, and the overall design with your business. Over time, the site becomes a part of your identity and competing sites cannot track your clients.
2.  Responsive and Interactive Website – Professional web designers make responsive, mobile-friendly websites with intuitive features. They know how to use dropdown menus, images, content, and various navigation elements. Professional web designers ensure search engine spiders can read and identify every section of the site.
3.  Advice and Technical Support – Professional web designers use the right programming tools, scripts, languages, plugins, inserts, and add-ons appropriately. They ensure your website is user-friendly and loads quickly. If anything goes wrong, they offer technical support. Search engines rank user-friendly sites higher, and that is why you should hire a professional web designer.
What You Get From Cheap Website Design Agencies
Most people don't look at the reasons behind extremely cheap web design services. Here is what you are likely to get from cheap web designers:
Slow Website with Limited Creativity – Cheap web designers don't engage their creativity. They use simple templates that make your website dull and irresponsive. Your brand and business cannot stand out if your site is not interactive and user-friendly.
Bad Copywriting – The readability of your website determines its effectiveness. Cheap web designers don't have time to grab readers' attention with the right design or content. They focus on creating many websites and offer terrible copywriting services.
Failure to Meet Deadlines – You want your website to be up and running in the shortest time possible. When you hire designers based on price, you will engage the cheapest designer available. Cheap web designers don't adhere to deadlines. They take more tasks than they can handle. If you want to launch your website at a specific time, hire a reputable website design agency.
We Create Professional Websites
At Accentuate Web Design & Marketing, we focus on providing professional web design services in Australia. We have been in the industry for years. We create unique websites that meet your needs and those of your target customers. Furthermore, we identify local talents and nurture them to provide superior sites that impress the target readers and increase sales. If you need our services, request a quote right away.