Modern-day business owners understand the benefits of having an updated and interactive website. The big companies establish IT departments to create and manage sites, while SMEs outsource web design services.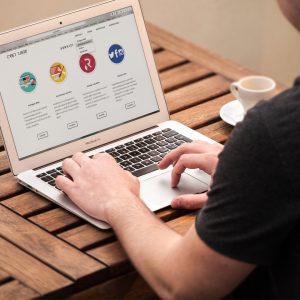 If you want to create your first website, it is advisable to outsource it to an experienced web design agency. The initial cost of the project is high, but you will have a professional site to engage visitors and drive sales.
There are several benefits to hiring a local web design company based in Australia. Here are some of them:
Reduced Risks
Creating a professional website can be costly, especially if you want an attractive, responsive, and user-friendly website. Hiring competent web developers is equally expensive. You don't want to risk everything by hiring an overseas company to design your website.
When you work with a company based in Australia, the risk is lower. You know a few things about the company, including their reputation, qualification, and dedication to offering quality web design services.
Inexperienced designers based in another country could advertise service standards that they cannot meet. With a local web design company, it is easy to do a background check and establish the credibility of the company.
Accountability
It is quite hard to hold overseas web designers accountable. They are operating in a different environment under different circumstances and can give you vague reasons why they didn't meet your expectations.
The local web companies operate in relatively similar conditions as your business. They want to build a reputation and will go the extra mile to offer quality services to maintain a positive image in the local market.
You Work in the Same Time Zone
One of the main problems of hiring web designers in a different country is that your in-house team and their web team may be working at different time zones. If some aspects of the projects require the collaboration of the remote teams, coordination problems could arise and affect the progress of the project. When you hire a local web design company, there are no collaboration issues because you are working within the same time zone.
Local Resources and Networks
Local web design agencies have access to various resources and business connections that can help to meet your needs. They can offer quality and affordable services by taking advantage of their networks.
The local web designers are also well-informed about the needs of the local market and are likely to create a site that meets the preferences of the target customers. They can offer advice on the most effective internet marketing approach based on their experience.
Overseas web designers don't understand the preferences of the local market. They also don't have access to local resources and connections and are therefore unlikely to meet your expectations.
Reliable Technical Support
Sometimes the worst happens and your website stops functioning as expected. If you are working with an overseas designer, the support is only accessible when the designer is online. It might take time before you fix technical issues on the web due to time differences and communication challenges.
Make the Right Decision
We create attractive, professional sites that will help you make money. Our websites are optimised for search engines and customised to meet your needs and those of your customers. If you need a business website, contact us now for quality web design services.