Creating a small business website with WordPress is a great way to leverage quality and convenience. Take a look at the advantages and how to go about it.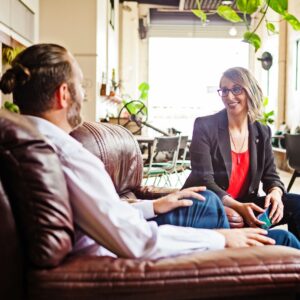 It would be challenging for businesses to grow without having an online presence. It's a fact that many small businesses have limited resources and the expertise to successfully put up, publish, and maintain a website. 
Speaking of experience and expertise, we at Accentuate Web Design and Marketing, have years on our belts to refine our custom web design process. Our web development team's WordPress and Divi expertise allows us to offer competitive quotes for all our web design services and solutions, with their specialisation covering everything from coding to a site's UX design.
WordPress is the most popular and easiest website publishing platform there is. It is a great solution for small companies with limited budgets. And this is why we recommend WordPress for small business sites.
Do you need to promote and market your newly designed WordPress website? Our in-house expert marketing team can also handle that for you too. Let our talented team get your new website on WordPress up and running, so you can start reaping the benefits right away!
WordPress for eCommerce
WordPress is the most popular Content Management System (CMS) that has also made a name for itself as a content marketing platform. However, our team is also taking full advantage of WordPress and many features it has to offer.
WordPress is versatile enough to be utilised for just about any business setup. The Accentuate team is also experienced and specialised to create fully-functional custom designed eCommerce websites with WordPress, utilising the WooCommerce, or other popular plugins based on our clients needs.
Our eCommerce website design and development offers a lot of flexibility to help you showcase and customise your products, attract your customers, and boost sales. We have a variety of creative methods to enhance your client's shopping experience and keep them coming back for more wholesale or retail purchases.
As an eCommerce platform, WooCommerce offers so much by way of customisation and integrations to add features you might need for your site. WordPress' ease of use and scalability makes it a top option for both big and small businesses.
Perhaps one of the best things about a WordPress and WooCommerce is you're also getting a search engine optimisation (SEO) friendly site. If you want people to find your products (we're sure you do), they search through a search engine like Google.
With WordPress, a plugin like YoastSEO helps us create an SEO friendly site for your eCommerce store. It helps us in optimising your store pages to perform well in search engines and drive prospects to your page.
WordPress for Subscription Businesses
When you run a WordPress designed website, you'll soon find the feeling of relief from working on a platform that's easy, reliable and does what you need it to do. 
Is it worthwhile to build a WordPress website for a subscription business? Consider that from 2012 through late 2020, a whopping 437 percent growth was experienced on the Subscription Economy Index, triple than what other indexes experienced.
Busineswire stated that they found 78 percent of adults across the globe have subscription services. In the same findings, they stated that nearly two-thirds, or 64 percent, of subscribers feel more connected with companies where they have subscriptions as opposed to businesses they simply do one-off transactions with.
But subscription services aren't just convenient for consumers. They are also a source of a consistent revenue stream for companies, making growth easier while reducing stress for business owners. So if you can offer a subscription, you probably should, and we can help you.
In order to get the best value from our services, we require that you fill out an extensive brief that details functionality and what you want your website to accomplish for your business. By doing so, we will be able to develop a comprehensive plan as the basis for our study. Styling, functionality, and other important elements will be discussed before beginning work on your site.
Our agency's expert WordPress designers, developers, and optimisation specialists can help you produce leads and increase your revenue.
WordPress for Service-Based Businesses
We, at Accentuate, love supporting service-based businesses, and for good reason. They provide functions that make life more comfortable, teach, or care for issues that people don't have the time or can't provide for themselves.
Online services are an emerging industry; examples include mentors, NDIS specialists, consultants, accounting services, social media companies, and much more. What they offer is crucial to the business's success.
WordPress is for you if you're running a serviced-based business. It has a plugin for pretty much anything and offers the most functionality and flexibility of all website builders out there, it can deliver the best opportunities for service-based businesses to shine.
If you decide to outsource your website development and maintenance, our WordPress experts are here to manage the process for you. Not only will you have a great website without losing your marbles learning to code or having to keep everything updated.
Conclusion
WordPress is a great web development platform that's flexible and versatile that can grow along with your business. WordPress' is an open source software, which means your content can be moved between hosts.
By using WordPress for your site, we have access to over 54,000 plugins we can use to optimise and maximise your site. We fully understand that all of our clients have real-world goals who have challenges in meeting those goals by translating their vision online.
WordPress' ability to service a wide variety of needs and easily change an existing site's appearance and functionality, without throwing everything away and starting over, is a big plus. And in the expert hands of our web developers and designers, we can make your WordPress site look whatever it is you envisioned. What's more, we can make unlimited changes in appearance and content down the road, without breaking the way your site functions, or perhaps add more functionality to it, if you so require.
If you need a website for whatever type of business you have going, we're not ashamed to say we can develop a unique, functional, and responsive website with WordPress.