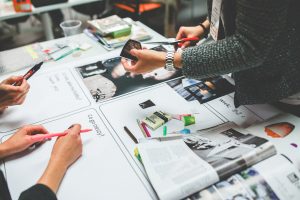 Do you own a restaurant? Perhaps a laundry station? What about a consultancy firm? If so, your business is categorised as a service. Have you considered bringing your game up to the next level by maximising your business's Social Media presence?  
 On Social Media platforms, not only product-based businesses can be best showcased online. It's amazing to know what Social Media can offer to businesses. That being said, service-based companies are missing a lot of opportunities when they don't maximise Social Media. 
Marketing Service-Based
 Businesses
Marketing service-based businesses aren't as hard as it looks. If you choose to use the right strategies and methods, your target market can see the value of what you offer. 
You may not have an actual product that your customers can see, but you can show your customers how your service works. Let's break it down for you.  
For instance, as consumers, what service-based businesses would like you to imagine is how their service will benefit you. Although that may not be easy, once you are eager and use the right methods, you are sure on the right track. 
The key here is to focus on demonstrating or capturing your target market's issues and that you know how to solve them. 
In this article, you will understand why service-based businesses need a Social Media presence, so buckle up, and keep on reading! 
It 
Helps Improve 
Your Brand
Awareness
Social Media is the easiest and most rewarding platform to make your business's online visibility more noticeable. It will help your business increase its brand recognition. Creating Social Media for your service-oriented business will help you forge a great networking relationship with your audience, which will benefit your business. 
Social Media is a solid marketing channel that bolsters your brand, generates quality leads, and increases sales.  
It Is 
Very 
Co
st-
Efficient
Truth be told, Social Media can be considered to be one of the most cost-efficient, if not the most cost-efficient, methods in today's conventional marketing strategy. Compared to traditional marketing tactics, Social Media is way cheaper, more relevant, and more effective. Creating Social Media accounts for your service-based business is just free on almost all Social Media platforms.  
This is very important because it helps you in reaching a great Return On Investment, or ROI. Investing a small amount of money and exerting a considerable amount of time can greatly increase your ROI. 
It Encourages
Engagement With Your Customers
You have to remember this – the more engagement with your customers, the more you will win. Social Media will always be the best way of engaging and interacting with your customers about the services that your business offers.  
Having two-way, communication with your existing customers as well as potential ones will help you know their opinions. As a result of your interest in engaging with them, it will let them feel that they are being heard and catered to. 
It 
Enhances 
Your Brand Loyalty
Customers prefer service-based businesses that have a Social Media presence. It makes it easier to find and connect with your business. With that, you have a chance of increasing your customer loyalty and retention.  
As with every business, one of its goals is to develop and maintain a healthy and strong relationship with all customers. Social Media platforms are not limited only to showcase and introduce your service, it is also the leading and most effective promotional strategy with the right methods used. 
It Builds S
trong Customer Satisfaction
After engagement and brand loyalty, customer satisfaction always follows. Customers do appreciate it when companies reply to them and hear their opinions. It goes a different way when they receive an automatic or computerised message, and you don't want that for your service-based business. A business that gives time to make a personal message values its customers.  
Importantly, service-based companies somewhat rely on their customer's feedback and opinions, so it is crucial to achieve customer satisfaction.  
Traffic And SEO Rankings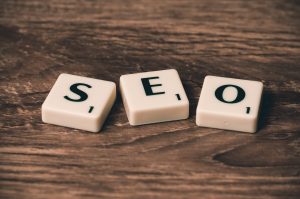 Social Media can help increase your service-based website's traffic. Relevant and interesting content on your Social Media would provide users with enough reason to visit your website. The more quality content you share with your audience, the more traffic you will generate over time.  
Also, with your content, make sure to secure your SEO ranking. It could increase your website's traffic more and a chance to skyrocket your ranking by using appropriate SEO keywords and quality blogs regularly. Sharing content on Social Media is a signal and parallel to its validity, integrity, and consistency.   
Consider your SEO ranking as another way of promotional strategy.  
Do You Want to Improve Your 
Social Media
 Presence
?
To stay ahead of the service-based competition, you should know and understand where your audience is. Let us help you by contacting us today.