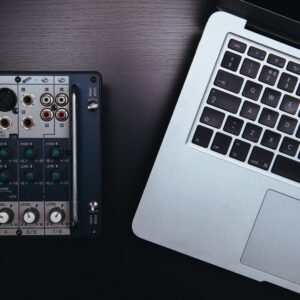 Paying close attention to a website's design is a crucial element. There are currently 1.7 billion websites online of various types and functions.
This volume also confuses which type of website will work best for you and your business.   As a business owner, you need to be familiar with the different kinds of web pages out there. Studying each one and understanding how they function can help you decide which will meet your needs.
What is eCommerce?
While the purpose of many websites is to promote services and products on the internet, an eCommerce website takes it a step further. By definition, Electronic Commerce, e-commerce or eCommerce that lets businesses and individuals buy and sell products and services over the internet.
Although the most familiar example of eCommerce is online shopping, the term eCommerce also covers different online activities. This includes online auctions, online ticketing, internet banking, and payment gateways.
The primary reason why businesses gravitate towards eCommerce is that it effectively widens its customer reach. Even without added physical locations, people can shop just about anywhere, anytime. The absence of additional physical stores also reduces operational costs and generates more revenue.
Brief History of eCommerce.
The e-commerce industry that we know of today did not just happen overnight. It took several decades, starting in 1960 with the development of the Electronic Data Interchange (EDI).
It was developed to replace mail and fax through digital transfer.   The first true eCommerce transaction happened in 1994. Dan Kohn, a 21-year-old entrepreneur, operated a website called NetMarket and sold a Sting CD on August 11, 1994, through the website. The transaction was paid for by a credit card, that was, for the first time, protected with encryption technology.
Models of eCommerce.
The six main models of eCommerce are as follows:
B2C (Business-to-Consumer). Refers to the process of selling products and services by a business directly to the consumer.
B2B (Business-to-Business). Refers to a transaction between two businesses, such as a wholesaler and a retailer.
C2C (Consumer-to-Consumer). This business model enables customers to trade with each other in an online environment.
C2B (Consumer-to-Business). It is a type of commerce where a consumer or end user provides a product or service to an organisation.
B2A (Business-to-Administration). It is also referred to as B2G. This model is when a business provides an online service for the government through a website. Think taxes.
C2A (Consumer-to-Administration). It is also known as "Peer to Peer Network" (PTOP)
Importance and Advantages of eCommerce.
A 2019 research shows that retail eCommerce sales all over the globe peaked at $3.53 trillion. Projections for e-retail revenues are expected to increase to $6.54 trillion by 2022.
This is not surprising considering that online shopping dominates the world as one of the most popular online activities. The main advantage of eCommerce is its global reach, without necessarily shelling out a large financial statement. To zero in on its advantages for businesses and consumers, they include:
Diminishes terrestrial limitations. Brick-and-mortar stores are limited by their location. An eCommerce website on the other hand allows anyone, around the world, to shop as long as there is an internet connection. This of course depends on how far in the world you are willing to deliver your products and services.
Open 24/7 and 365. eCommerce websites are open night and day, seven days a week, all year round. Being always open, your products, and services make it accessible to everyone.
Decreased operational costs. An advantage of eCommerce is the reduced operational costs compared to maintaining a physical store. Gone too are the overhead costs of real estate.
You take it even a step further. You can invest in a web-based operations management system to automate your inventory and supply chain costs.
Better customer experience. A customer no longer needs to go aisle to aisle or go store to store when looking for a particular product. With an eStore, all they have to do is type in what they are looking for in a search box.
Targeted marketing and communication. If ever you get ads selling you stuff you probably need, it's not an accident. ECommerce websites can remember a customer's online behaviour and other relevant data by using cookies (subjected to customer agreement). Merchants use this information to show more relevant listings or improve ad targeting across multiple platforms.
Subscription Website.
A subscription website is also known as a membership website. It is an online gate that restricts access to its content to its pages or an ongoing service.   It is also a site that collects recurring payments from customers in exchange for recurring product replenishment.
Only those who pay a certain fee can gain access through its gate to access content. Beginning in 2010, it was deemed the newest and greatest eCommerce strategy. It just didn't make headlines, some subscription sites made billions.
Not surprising that Amazon is in on the game. According to a McKinsey study, Amazon's Subscribe and Save subscription service is the most widely used in the world. The great thing about subscription websites is that one can make one for almost anything you can create. Provided that what you create provides enough value to encourage people to pay for a subscription to access it.
The Types of Subscription Businesses.
The popularity of subscription business models is here to stay. It's not hard to find an industry that hasn't seen at least one success story in the past few years.
Some content can be a valuable asset. Therefore, it is important to protect these assets. A subscription site can provide a secure place for your valuable content as you deliver this content to your subscribers strategically.
Below are four prevalent types of subscription services.
Software.
Software-as-a-Subscription (SaaS), is the predominant business model for software. Software companies' rates vary since all SaaS companies rely on recurring revenue as a business model.
SaaS success is predicated on building a great product. By gating that product through a paywall, they keep their customers that pass that paywall around for as long as possible through continued usage.
Boxes.
Subscription boxes took off during the last decade. Almost every product was now offered in a monthly "subscription box-style service." It is now common to see meal kits, makeup, and even pet subscription boxes.
eCommerce.
Think of recurring orders for your household, such as paper towels or toilet paper. Though every subscription box is a form of eCommerce subscription, not every type of eCommerce is a subscription box.
Accessibility.
This type of subscription is somewhere in between software and eCommerce. It does provide you access to products or content. Think of streaming services such as Netflix, Spotify, and Amazon Prime as examples. You are paying for a monthly subscription, paying on-demand, or even one-day shipping.
Brochure Website.
In plain and simple terms, a brochure website is a digital or online version of a printed brochure. Though they may also show products or services a company or business provides, they have no facility to make sales, unlike an eCommerce website.
A brochure website is perfect for smaller businesses with limited budgets. It is especially beneficial for those who do not often make changes to elements on the website. They don't have to be updated often, unlike an eCommerce website which has to be kept up-to-date with stock, offers, and product features.
Unlike other websites, they are normally easier to build, easier to maintain, and ultimately cost less. Another advantage of brochure websites is that they have a long shelf-life, that is, if they are built right from the outset.
Most small companies do use brochure websites to show that they exist. Having an online presence, a business will be able to reach a broader number of people and inform them of what your business can offer.
Much more than an appealing look, a good design drives user engagement and is highly targeted to the needs of the audience viewing your site. Pay close attention to what other companies are doing with their websites and quickly identify and decide which format works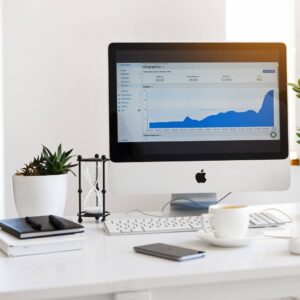 well for you.
Do you want to promote your business online? Depending on what kind your business is into, having a website is no longer a luxury, but a necessity.
We at Accentuate Web Design and Marketing know that when it comes to website design and build, it can not be a cookie cutter or a 'one size fits all' approach. Our skilled Website Development Team can build and design your website from the ground up in as little as two weeks.