So you've decided to build an email list. As the list steadily grows, it's important to decide what kind of email campaigns you'll be sending to them.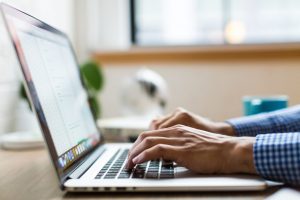 With the right set of emails, you can get your audience to spend more with you whilst even sharing your offers with their contacts. In many cases, email marketing can prove to be more powerful than social media.
Let's take a look at some top 3 email campaigns you must be running.
Welcome Email Series
You've gained a subscriber. It's time to introduce yourself!
By sending a series of welcome emails – anywhere between three and five – you can build some level of familiarity with new subscribers. You also get to educate them about your brand.
Here are some things to mention in your welcome emails:
Introduce your brand.
Promote some of your bestsellers or any ongoing offers.
Invite subscribers to your social media pages.
Additional information about your products.
Abandoned Cart Email Series
Visualise a customer's typical purchase journey on your eCommerce website: they are clicking through, choosing some products, and adding them to the cart. They're all set to make a purchase, and it's time for checkout.
But that never happens. Perhaps the user has gone on to check out competitors' websites. Or perhaps they are not ready to check out yet.
No matter the reason for the abandoned cart, you are losing revenue.
According to Shopify, 67.45% of shopping carts are abandoned before being converted.
This means you need to get the customer back to complete their purchase. That's where abandoned emails come into the picture.
Send a series of emails 24 hours apart, so if you're sending 3 emails every 24 hours, here are some ideas:
Email 1: Remind the shopper what they've left behind.
Email 2: Handle their common objections.
Email 3: Offer an incentive/discount.
Lead Nurturing Email Series
With lead nurturing, you guide subscribers through every stage of the purchase cycle, driving them to make a purchase.
Here are some hard facts:
Only 3% of your visitors are ready to make a purchase right now.
47% of your visitors are not ready to make a purchase now.
The remaining 50% will never buy.
With a lead nurturing series, you are targeting the 47% of visitors who are looking to buy some time in the future. Here are some things you can do to nurture your relationship with them:
Educate your subscribers. Instead of sharing information about your product, share information that will help them in making a sound decision. If you are selling baby diapers, here are some things you could teach your subscribers:
What makes a good diaper?
The science of a good diaper.
Top 5 potty-training tips.
The top 3 aspects of a good diaper.
Enlighten your subscribers about your brand.
Tell your brand story.
Engage with subscribers based on their site behaviour.
Get, Set, Go
Now that we've covered the top 3 email campaigns you can run, it's time to put these ideas into action. Set up your emails, experiment, test, and analyse the results to improve your campaigns.