Across the globe, there is a current total world population of 7.81 billion people. And with this huge number, there is currently over 4 billion people who are using social media each month, as well as an average of nearly 2 million new users, are joining them every day. The world is spending more time on social media too, with the average user now spending roughly 15 percent of their waking life using social platforms.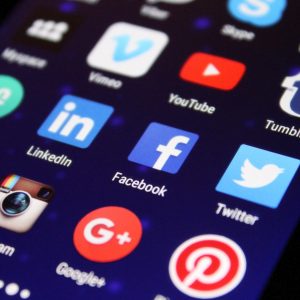 In Australia, as of January 2020, the population was about 24.6 million. Concerning the number of internet users in the country, there were about 22.31 million internet users as of January 2020. What that means is that the land down under has an internet penetration of 88% as of January 2020. 
But when it comes to utilising social media platforms for business, which of the following platforms are businesses going to be using this 2021?  
More than half of all businesses operating across the globe – roughly around 61% are planning to increase their Instagram budget. 
According to the survey, below are the social media platforms that marketers will be investing in 2021: 
Instagram 

– 

61%

 

Facebook 

– 

46%

 

YouTube 

– 

45%

 
LinkedIn 

– 

44%

 

Twitter 

– 

2

6

%

 

WhatsApp – 17%

 

Pinterest 

– 

15%

 

TikTok 

– 

14%

 
Based on the results above, almost half of the people surveyed are planning to do the same for Facebook, YouTube, as well as LinkedIn through their ads, money, and strategy. You can also note from the survey that despite all the hype of TikTok – being used vastly by people especially this year to fight the boredom brought about by the Coronavirus pandemic, its importance in the investment stack has not increased. But it is interesting to see how it goes. On the other hand, in terms of attracting marketing spend, Instagram leads the charge. 
Between July and September 2020, Instagram added the highest number of new users, posting even stronger growth as compared to Facebook. The advertising reach of the photo-sharing app increased by 7.1% during the third quarter, way higher than what Facebook advertising reach has achieved at 2.2%.  
A lot of businesses around the world had reduced their overall marketing budget allocation for 2021. Because of the situation, marketers are compelled to focus on where the user growth is. This means marketers are concentrating their budget on familiar favourites, instead of testing on newer strategies and platforms. 
These are the social platforms that marketers found more effective in reaching business goals: 
Facebook

 – 

78%

 

Instagram 

– 

70%

 

LinkedIn 

– 

42%

 

Twitter

 

– 

33%

 

YouTube

 – 

26%

 
WhatsApp – 14%

 

Pinterest

 – 

6%

 

TikTok

 – 

3%

 

Others – 2%

 

Snapchat – 1%

 
Facebook and Instagram topped the survey when asked about the social platforms that they think are the most effective in reaching business goals. Also, do not leave LinkedIn in the background in 2021 because of its more promising lead generation and brand awareness capability. On the other hand, Snapchat is seen as the least effective channel in reaching business goals. 
Twitter and Pinterest, are also perceived as the most valuable social channels for marketers who tend to not invest in paid advertising. 
Meanwhile, these are the top social platforms per Industry breakdown:  
Healthcare: Instagram then Facebook

 

Financial: LinkedIn then Instagram

 

Government: Instagram then 

YouTube

 
Higher Education: Instagram then 

YouTube

 

Technology: LinkedIn then Instagram

 

B2B: LinkedIn then 

YouTube

 

B2C: Inst

a

gram then Facebook

 
You can see from the results above that, except for Business-to-Business (B2B), Instagram belongs to the top two social platforms that the industries utilise. You can also observe that the top 5 social platforms where marketers will be investing in 2021, as well as the top 5 social platforms in reaching business goals, are all present.
This means that these platforms, in whatever circumstance, are proven to be trusted and the most effective. Corporate firms, for instance, who are under financial services in particular, are gravitating to LinkedIn and Instagram because it's working for them. The remaining social platforms that were not mentioned in the top make sense because those social platforms are utilised in doing or performing more personal stuff, rather than professional ones.  
Things To Focus On: 
In Creating A Social To Bridge The Gap To A New Customer Experience. The pandemic has made businesses around the world struggle. And as they recover from the catastrophe this year, many marketers next year, while winning long-term loyalty by building connection, discovery, and fun back to the customer experience through innovative digital experiences, will be focusing on delivering short-term ROI with targeted performance marketing tactics. 
In Creating Content this 2021. 68% of consumers do not think that most brands share interesting content on Social Media. Thus, as businesses, we should make sure that we create our content based on our client–generated comments, questions, and conversations. Build marketing strategies that people want. 
In Engaging with Clients on Social Media. Are you engaging with your clients on social media? We know that it sounds like a silly question. But, ask yourself, are you? The best way to improve word–of–mouth recommendations and improve overall client satisfaction has always been through engaging with your clients on social media. The key to social media success is to keep on posting, engaging, and trying out new ideas. Social media is a big part of our world and of significance for consumers to find out about new products, brands, or services.   
Do You Want Your Business to Be On–Trend? 
With the right tools and effective advice from experts, you will be able to achieve your business goals. Let us assist you by booking through our Digital Marketing Strategy session here. Alternatively, you can follow our social media page for more content!