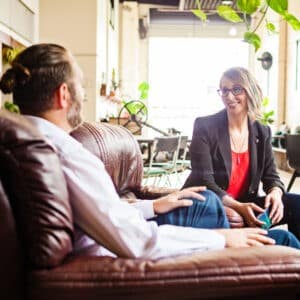 Whether big or small, local or multinational, every company aspires to be found on Google's first page; Google Ads allows you to reach out to clients when they need you. But, in actuality, digital marketing via the internet is more effective. So, if you rely on Google Ads, you can be assured that information about your brand's product or service will reach millions of people without breaking the bank.
Benefits of Google Ads
ATTRACT MORE CLIENTS
Google Ads can help you bring in new website visits, increase online sales, get the phone to ring, and keep customers coming back for more.
GET YOUR MESSAGE TO THE RIGHT PEOPLE AT THE RIGHT TIME.
One of the most influential practices to target your most eligible audience is Google Ads on the Gold Coast. It enables you to reach people where they're already browsing at the exact moment when they're looking for your products or services.
ADVERTISE ON A LOCAL OR GLOBAL LEVEL
Customers in specific nations, regions, or cities – or within a particular radius of your business or shop – will see your adverts.
MONITOR YOUR PERFORMANCE AND LEARN IMPORTANT INFORMATION
With Google Advertising, you can track how many people view your ads, visit your website, phone you, and make a purchase.
What Is The Purpose Of Google Ads?
What does Google Ads mean? Is it necessary for your company to expand online? Google Ads is a pay-per-click (PPC) ad service that allows businesses to advertise on Google's search engine. The advertiser only pays a charge when a user clicks on their ad. Google Ads, when done correctly, increase the number of visitors that visit your website and target the ideal audience.
Google receives approximately five billion searches every day. It is the only site where people may answer all of their questions. The ordinary user doesn't know the difference between an advertisement and a legitimate search result. Consider what would happen if someone looking for a product or service you offer came on your website when they were explicitly looking for it. Talk about smouldering leads!
Sponsored advertising can also be found on the Google display network's websites. So your adverts can show when consumers are lazily scrolling around websites, catching the attention of a potential customer.
Google Ads Are Beneficial To Your Company
Google Ads is a valuable method to target your audience. It gives you an edge over competitors by letting you reach them where they're already searching.
With our Google Ads services on the Gold Coast, Accentuate can create a tailored Google Ads campaign to help you increase conversions and revenue for your business.