Reasonable Website Development Budgets
Why You Should Set a Reasonable Budget Before You Look For a Web Design Agency?
You get what you pay for. We've all heard of that phrase and perhaps even used as a rebuttal when pitching our products. And this truism is absolute when it comes to building a business website.
When businesses fail to budget appropriately when buying a website, they are likely to encounter one of these nightmare situations:
The website ends up costing twice or thrice as much, and as a result, eating away at the money set aside for post-launch marketing activities.
The website ends up featuring half or far less of the desired features, making it almost useless.
The website must make do with an array of compromises in content, design and function, making a mediocre impression on visitors and customers.
As all these scenarios suggest, the underlying problem is under budgeting, or rather, not budgeting at all. Why do you need a reasonable budget when building a website?
Let's take a look.
You Get a Customised Website
A website is not just something you build for the sake of it. When done right, your website can help establish your brand, boost sales and grow your business.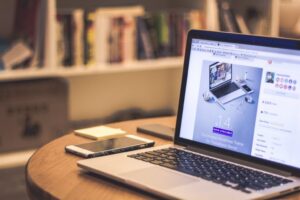 Building a solid marketing tool that converts visitors into customers calls for expert professionals who have years of experience achieving such results for their clients.
By setting aside a reasonable budget, you can get a customised website that delivers the results you seek.
Quality Takes Time, and Time is Money
When you hire a professional web design agency, you are effectively paying for quality. With a team of experienced web designers and developers, a web design agency assures you of creative ideas and high quality design solutions to help you achieve your goals.
A website is not only about design and what you can see. It's also about what goes under the hood.
Similarly, it's not enough if your website goes live. Your website needs a good digital marketing strategy to be found online.
A $1,000 website may look good, but what if it does not have the features you need to convert visitors into leads?
What if the site develops a snag after it goes live? Would your agency support you?
Be sure your agency answers these questions and more. This will help you understand whether you are hiring a solid partner.
Your Brand, Reputation and Credibility are at Stake
Sure, there are many agencies that may build a website for even $800.
However, as our clients have realised, hiring such agencies is an expensive mistake.
Many of our clients come to us after a bad experience with their web design agency. The reasons for the bad experience are as diverse as the number of agencies in Australia. However, the recurring theme is that:
The agency outsources its work to overseas agencies.
The quality is lacking.
The website does not generate leads/sales.
A website that stops functioning or does not offer a good user experience can turn off visitors. This can prove expensive for you in the long run, affecting sales as well as your brand and credibility.
​In Conclusion
So be sure to set a reasonable budget for web design before you begin your search for a web design agency. A professional agency has a team of specialists who will work together to bring your vision to life. And that's what differentiates a partner from a vendor.