Who owns my website after it has been built?
You need a website. You have a tight budget. So, you sign up for a monthly payment plan with a web designer or a proprietary website platform. You're excited. After all, you made a smart deal.
What seems like a smart idea will bring you in for a rude shock when you no longer want to pay the monthly subscription.
You realise that you are trapped with the proprietary system, and you can't really leave. If you do try to leave, you will have to do so with a huge fee or a complete refusal.
And the worst part is that you can't really do much about it. Technically, you signed away your site to your agency.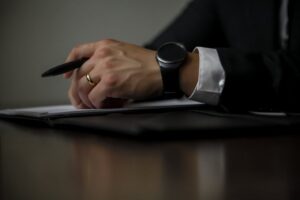 Website Ownership Basics
Unless your contract clearly specifies that you own your website, you don't.
Having said that, it's important to note that you cannot own a website the way you own a house or a car.
First, a website totally depends on the hosting service. If your hosting provider goes down for some reason, your website would, too. Your website also depends on internet connection – if there's no internet, your website won't show up.
And then there's the matter of the domain name. Technically, you don't own the domain name, either. You pay your domain service provider an annual fee to have exclusive rights to use the domain name. Once you stop paying the fee, you lose the right to using the domain name.
What you DO own are the elements that make your site, such as the design, the code and the content. However, you must ensure it's clearly mentioned in your web design contract.
Copyright law states that the one who creates a website's design and content becomes the legal owner of the assets automatically. Once your website is built, you get a license to use it, unless the designer categorically transfers the rights of ownership to you, in writing.
Website Ownership Contracts –  Things You Should Own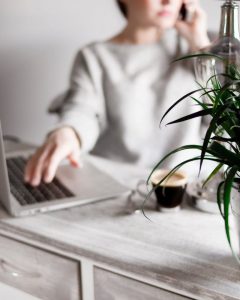 Domain Name – As mentioned above, technically you don't own the domain name. You pay your hosting company a year fee for usage rights to it. However, the rights should be in your name, not with your web design or hosting company.
Web Design – You must own this, within reason, though. For instance, you can't own the colour yellow, but you can certainly own the design aspects of your site that make use of the colour yellow. Your designer must provide a clause in the contract that transfers the ownership once the project has been completed and paid for.
Content – You should own the content. You must ensure your web design agency allows all the content, even if it was written by them, to be owned by your company after the project has been completed.
CSS, HTML and JavaScript – This is a bit tricky. A lot of websites use open source code and similar scripts. You certainly don't own these. However, you must retain control over your site's specific HTML, CSS and JavaScript files.
Source Code – You must own this, again within reason. A lot of basic elements of a website's source code are common building blocks for most sites, which makes it almost impossible to have 100% ownership. At least, you must have exclusive rights to all the custom coding and any associated files.
Accentuate Web Design and Marketing can help you out with our Web Hosting Services.