Quality wrist watches from some of the world's most fashionable designer brands.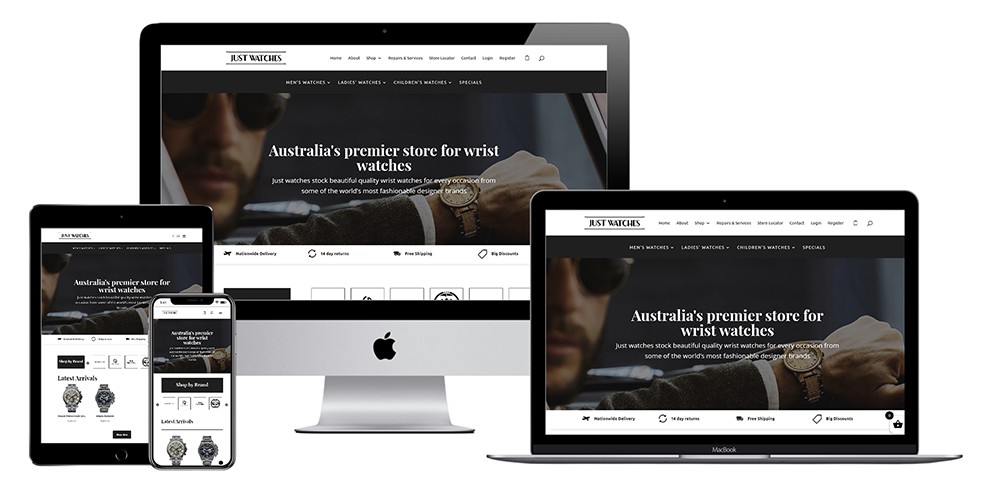 The Challenge
Project Brief
Just Watches provides online and storefront sales of some of the most popular designer brands. Our teams design and development goals were to ensure a premium feel to the site as to appeal to their target market, and also offering great SEO to assist with them being found online.
The system has been easy to use and we have also assisted Just Watches with a Marketing Strategy session to point them in the right direction as to the next steps to take to further promote online.
eCommerce Setup
Social Media Setup
Marketing Strategy
Branding Design
Copywriting
Web Hosting