Have you ever been curious about what a social media content creator is and why you need one? Today, being prominent on social media means being seen in the marketplace.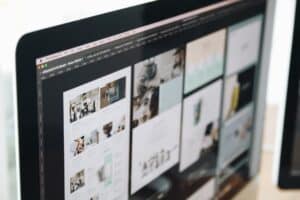 Businesses need social media, and it's an important part of any smart marketing strategy.
Even though many entrepreneurs believe they can do everything themselves, managing social media requires the expertise of a professional. It's the perfect time to hire a content creator to help you out.
Understanding Your Target Market
One of the most important responsibilities of content authors is understanding the target audience for their postings. To begin, the content creator must collect data about users or followers, such as their age, gender, location, and interests. It's critical to write pieces that will pique the audience's attention and inspire them to participate more: like, share, and comment on your content.
Keeping Up with The Latest Industry Developments
The content creator becomes the brand's voice on social networking websites when they create material for social networks. Content providers should also show that they are well-versed in the latest developments in their field.
Social media content makers scour the internet daily, keeping up with the newest advancements in social media, new technology, and tools that aid them in their work. All this aids them in quickly identifying and implementing the finest solutions for your online placement in a competitive environment.
Learning and following industry news should become a routine, a commitment, and a goal for any content writer who wants to be successful in their business.
Generating Content That Captures People's Attention
The ultimate social media creator makes the viewers feel something.
Texts, photographs, videos, applications, articles, infographics, and other types of content can be found on social media. When writing a post, it's critical to pay attention to the content: each should include brief, concise language, relevant photography or artwork, and a call to action.
Your Content Represents Your Business and Your Service Or Product
To differentiate yourself from the competition, you must define and develop smart and meaningful content. Your target audience will be turned off by irrelevant and useless content. The social media content creator aims to avoid such scenarios by creating appropriate material for a certain audience.
As social networks expand in popularity, so does competition. To be more visible, every credible organisation must be active on digital channels, including social networks.
Before producing returns, social networks need a lot of labour and commitment, but it is well worth it. Contact us today to discover how our social media content creation services can help you create top-notch material and grow your business!