There is no question in today's business that social media has a positive impact in increasing brand awareness and generating leads. This works well as long as a particular business has a sound social media strategy.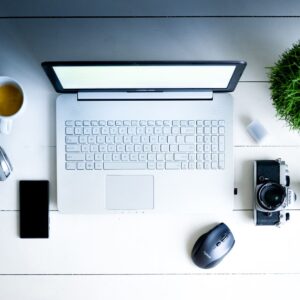 The first thing that companies on social media has to do is to determine where they are exactly online. When we say where, we mean what social media platforms they have social media profiles in, including all unofficial accounts.
All businesses, regardless of industry, have competition. This is not necessarily a bad thing, for competition drives businesses to improve their goods and services that benefits their customers.
Social media is among the avenues available to businesses not only to stamp their presence online. It can also be looked into, to assess how and what their competitors are doing.
Having this information freely available makes it easier for companies to adjust and implement changes to their social media strategies. This action gives you an upper hand in attracting new customers and improving relationships with old ones if implemented right.
Importance of Social Media Audit
A social media audit helps businesses to refocus their social media marketing strategies to attain their business goals.
An audit provides how well your company is performing and what changes have to be implemented. Additionally, an audit shows how well your team is equipped to make the most of your social media. 
Conducting a social media audit give you pertinent details whether your social media strategy aligns with your business goals.
By auditing your social media accounts, it gives you a clear picture of what's happening on each of your social media network. You'll be able to know and understand:
What is working and what is not

If impostor accounts are stealing your followers

Do you have outdated profiles needing reviving, repurposing, or be dropped?

New opportunities for growth and engagement
Once addressed, you'll have a document that outlines your strategies in handling all your social media channels right at your fingertips.
Look into all your social media profiles
 List down all your official and unofficial social media profiles

 Ensure all your profiles are complete and on brand

 Revisit your goals and compare your current performance with that one to two years ago
Where are you online?
This may seem like a piece of cake. It's a no-brainer that you can immediately list down all your major social media profiles in a snap. But what of the uncommon spots outside Facebook, Twitter, LinkedIn, and Google+.
Do you have other accounts that you are currently not using, or using sparingly? Take note of them all, including all unofficial accounts. Perform a general search for your brand in all major social networks.
It might not be of great surprise if you find fake accounts, fan and/or employee pages. Take note of all the ones you find and keep track of the following:
The social media network/platform

The universal resource locator (URL)

The profile name used and its description

The number of following or fans

The date of its last activity
Arrange all this information in a spreadsheet to keep it organised and be a take-off point for follow-up audits you may want to conduct further down the road.
Once you have this information, it is now time to ask yourself the following questions.
Is your presence in these networks purposeful?

Why are we using this social media account?

Do want to continue using it?

What is our goal in using this social media platform?

Are our target market using this platform?
If you find no reason to use this account, or find that your target demographic are elsewhere, cut ties and focus your effort elsewhere where it matters.
Are your profiles complete and consistent?
The next step after finding all your social profiles is to give your list a thorough once-over. Check to see if all profiles are completely filled out. To be certain, it is advisable to open the customised settings on each social network and make sure that all text, images, and options are used and optimised.
Once your profiles have been completed, you now have to check if your branding is consistent across your social media accounts.
Are you using the same profile image?

Are your images and backgrounds follow the same theme or branding?

Are you using the same colour scheme across your social profiles?

Are all your descriptions and URLs uniform?

Is your branding on social media consistent with that of your website?
We understand that there might be different feels for every social network. But regardless of the situation or the current environment you are in, remaining consistent in your branding is key and of top priority.
See how you've grown.
Is your social media marketing performing well as you hoped? This is likely one of the top areas to focus your interest during an audit.
Check and compare your past goals and performance specific to your business, but there are also general metrics you can measure. Most social media platforms have built in analytics tools, making monitoring metrics stated below easier to do.  
The number of your followers –

have they grown or decreased?

The effect of your posting frequency –

is there a connection to how often you post in growing or decreasing your audience?

Your number of engagement –

look into how many conversations you have on a weekly basis. This includes direct contact, likes, shares, and reshares, etc.

Click throughs –

This refers to the number of clicks you get going to your website coming from your social media and if call to actions are generating your audience conversion goals.
How do these numbers compare to the one conducted a year or two ago? Be sure to document these important metrics, so you will have a baseline to look back into the next time you perform future audits.
Check the Competition
By looking into what your competition are doing in your industry can help you tremendously in finding ways to improve your own social profiles. You cannot forgo learning from those who are doing well.
Find a set number of accounts in your niche who speak the same message to your target audience. Once you have the list, go through the same steps you did in auditing your personal accounts.
You will find that there are similarities to a lot of questions that you will ask of competitor accounts. Generally, you'd also want to find out the following:
Popularity –

How many followers or likes do their page have?

Engagement –

How many people are talking about their brand compared to the number of their fans or followers?

Branding –

Can visitors get an accurate sense of their personality or culture through the overall look of their brand promotion?

Frequency –

Do they often post and is it consistent?

Types of their posts –

What do they frequently discuss? Do they use photos, pose questions, videos, chats? What are their engagement rates for these types of posts?
What are the Goals You Want to Achieve?
When you take a close inspection of your profiles, you will have plenty of data on how everything is performing. It also gives you insights on areas where you can improve.
This is absolutely true with a social media audit, where knowing is half the battle. So the next step is to create a plan of action. Below are some areas you can inspect and keep focus on:
Growth in following –

At the most basic level, how many followers you have today and how many you have in a week/month, or year from now can be tracked. For an even bigger insight, you can use follower graphs over time.

Increase in Engagement –

This may be different across different platforms. Twitter for instance may mean direct replies, mentions or Retweets.

Increase in engagement can also be tracked overtime by employing tools such as Google Analytics and Facebook Insights, and other tools. You may be able to track this manually and through follow-up during your regular social media audit schedule.
Content Success by Type –

What types of your content perform best – links, photos, videos, blogs, etc? Note that it is also possible that the answer to this could be also different for each social network.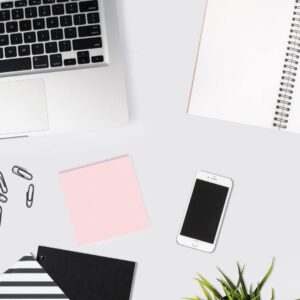 Along with growth in following, engagement and content, there are other social media metrics that you need to focus on.
 Social traffic referrals

 Social shares click rates

 Your page reach

 Your total social media following

 Your social influence score
Conducting a Social Media Audit can improve your performance via social media. It is important to note that a social media audit is not a one time thing. Conducting regular audits ensures everything remains on track and producing the best ROI. It also ensures that you can compare results with the goals you have set in your social media strategy.
If you want to save time in handling your social media, our certified team of experts here at Accentuate Web Design and Marketing may be able to help you achieve your goals with our Social Media Marketing & Management Services, today.