Digital Marketing Categories.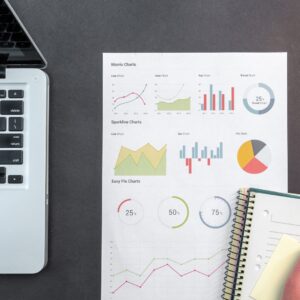 Regardless of your marketing goals, may that be following new marketing opportunities and managing customer relationships, or winning over leads?
Businesses are always on the move to achieve that competitive edge and build ways to get a leg up over their competition. Achieving this with a good marketing strategy would also require the best digital marketing tools.
To get started, let's group the elements of digital marketing into categories. For each category, we'll cover three better-known ones :
Social media marketing tools
Email marketing tools
Search Engine Optimisation (SEO) tools
Conversion optimisation tools
Lead enrichment tools
Landing page and lead capture tools
Graphic creation tools
Social media marketing tools.
There's no denying that social media has now evolved into one channel for marketing for businesses today. Social media is a prime ground to nurture leads and build business relationships.
Social media does help gather valuable data and feel the pulse of people when it comes to what customers want. Social media lets you grow your visibility and brand awareness without shelling out a pretty penny.
However, moving all the pieces of social media manually can be a cause for burnout. And when it comes to scaling your social media campaigns, you will need something extra. This is where automation with dedicated software helps in publishing timely and more meaningful content.
1.  Loomly: This is a tool that is meant for smaller social teams looking to organise and collaborate on content. What makes Loomly a breeze to use is its built-in calendars, deadlines and workflows to aid in scheduling and brainstorming.
As a bonus, Loomly can also use trending topics and Twitter conversations to curate fresh content ideas. Loomly's clean, and no-frills interface is easy to navigate and friendly to users who might not be tech-savvy.
Loomly's affordability is enticing to solo and smaller companies looking to make their social media presence felt.
Platforms: Facebook, Twitter, Instagram, LinkedIn, YouTube, Pinterest, TikTok, and Google My Business.
2.  eclincher: Touted as the best kept secret in social media due to their grassroots 'word of mouth'' content marketing in the past. Reviewers even called eclincher "the swiss-army knife of social media."
Geared towards larger business teams, eclincher pushes out more value to marketing agencies than their competitors. Customer service is to be expected in general, but eclincher's 24/7 support team pushes the envelope further.
It is centred around marketing automation, it saves time by using a single dashboard. It automates mundane marketing tasks with bulk scheduling options, RSS feeds, queues, etc. Every feature seems to be designed with productivity in mind for the end user.
Platforms: Facebook and Facebook Messenger, Twitter, Instagram and Instagram Stories, Google My Business, LinkedIn, YouTube, Pinterest, TikTok.
3.  Hootsuite: Perhaps the granddaddy of the social media marketing scene since 2008. Hootsuite is perhaps the most blogged-about social media platform out there.
Hootsuite is well known for content creation, scheduling, organisation, monitoring, and RSS integration. Being a veteran in the industry, one can appreciate its sheer size and its marketing prowess. Hootsuite's educational Hootsuite Academy helps you learn social media marketing.
It is well-known for being fully integrated and has a great social listening feature. Hootsuite's social media management tool allows bulk scheduling, which means you can upload several posts at once. This, in addition to client management support.
Platforms: Facebook, Instagram, Twitter, LinkedIn, YouTube, and Pinterest.
Email marketing tools.
Email is still king and arguably the staple and the most tried-and-tested, scalable marketing channel available to modern companies. This being so, email solutions are still the staple of Internet marketing software for big and small businesses.
Email is a core component of any digital marketing campaign. It is still the most effective way to get your message out there, and the least expensive. One aspect of the process is to build an email list.
Let's see some email marketing tools.
1.  MailChimp: Is still among the top email marketing tools out there. It has already gotten so big that it now adds domain and website hosting, a website builder, and even a CRM feature.
MailChimp has been dominating the email marketing space. Even with the addition of turnkey e-commerce features, its framework remains intuitive and familiar.
2.  Campaigner: This is an industry leader with well-priced email, marketing, automation, and analytic features. This works well both for newbies and experienced digital marketers alike.
This full-featured email marketing solution offers a wide range of automation options. It also supports a good number of third-party integrations and 24/7 live chat support.
Another reason why it stands out is due to its intuitive interface, which also includes a wide selection of templates. This makes it attractive both for small and midsize businesses.
3.  HubSpot: This is a comprehensive digital marketing solution delivered as a cloud service. Not only can it do email marketing, but it also integrates a CRM feature and campaign automation. Its wide range of features and customisation means it can address the needs of large and small businesses. HubSpot's price tag might make small companies shy from it, though.
Focusing on its email marketing feature, HubSpot does wonderfully with its canned and customised email templates. This should help you through the creation and mailing process once you figure them out.
Search Engine Optimisation (SEO) tools.
SEO tools can save you tedious keyword research, including data analysis. It also enables you to see which parts of your marketing strategy could benefit from a bit of tweaking.
If you are managing more than one website, SEO tools can help you assess each site's performance on the fly. There are still entrepreneurs with multiple websites who put a lot of data in spreadsheets and analyse them manually.
This may become overwhelming and the risk of having inaccurate reports is heightened. SEO software can save hours of effort and generate accurate reports with one click.
If you are just a beginner, mastering SEO can be quite hard. Fortunately for you, finding the best SEO tools is easy. Of course, you don't need to try all those tools out there yourself. All you have to do is figure out which one/s works best for you and your business.
1.  Ahrefs: It comes second to Google when it comes to being the largest website crawler. But still, one of its best features that has SEO experts praising is its Site Audit capability.
Ahrefs highlights what parts of your website need tweaking or improvements for it to rank better in search engines.
You can also determine your competitor's backlinks to use them as a starting point for your brand.
2.  Google Search Console: Probably one of its biggest come-ons to anyone is that it is offered free to everyone with a website. Yes, you read that right, free. With Google Search Console, monitoring and reporting your website's presence provides a more favourable result for Google SERP.
Google's Search Console helps you understand how Google and its users view your website. This then allows you to optimise to gain better performance in Google search results. This becomes especially useful for new websites, as it lets site owners submit web pages for search indexing.
3.  SEMRush: This is another fan favourite in the SEO community. It is capable of tracking the position of priority keywords and exploring new terms to rank for. It allows you to assess your rankings at the same time identifying changes as well as identifying new ranking opportunities.
Perhaps one of the most popular features of this tool is its Domain vs. Domain analysis, pitting your website against your competitors.
Conversion rate optimisation (CRO) tools.
The main function of this tool is to collect data and understand how people use your site. This in turn helps you identify and test for potential changes to increase your conversion rate. CROs help you to understand why visitors to your site do not convert into customers or leads.
Like any other Design and Web Tools, there are a lot of CRO tools to choose from. Let's look at three of them:
1.  Google Analytics: This is the most popular web analytics tool around. It is installed on over 29 million websites and is free to use. However, if your website exceeds more than 10 million hits per month, you can upgrade to Google Analytics 360 if you need to record more data.
Google Analytics helps track patterns, traffic sources, and goal conversion rates in real time. Sessions and session durations can also be tracked to identify which pages have high bounce rates.
2.  Adobe Analytics: This tool tracks real-time multichannel analytical data from various sources such as your website, email marketing, apps, kiosks, and more.
Not only can it examine user flow, but it can also measure key performance indicators (KPI) to measure conversion rates. One appeal of Adobe Analytics is its visually appealing reports that are easy to understand.
3.  Hotjar: This behaviour analytics software helps you to measure and track user behaviour and feedback. It performs by providing real-time visual records of your visitor's actions and behaviour on your site.
Its interface shows you heat maps that give you a clue where your visitors click or aren't clicking on your site. It shows you visually what needs to be tweaked at one glance.
There are over 900,000 websites that use Hotjar. This helps them improve UX and increase conversions. With HotJar, it helps you identify pain points a visitor might encounter on your site such as bugs, design elements, or broken links.
Lead enrichment tools.
Lead generation tools are essential for acquiring the interest and contact information of your site visitors. With this information, you can help your business scale faster, make vital contacts, and even discover new opportunities.
The best lead generation tools can automate processes for you. Regardless if you're aiming for customer conversion, or gathering insight from potential buyers or services.
1.  HubSpot: The jack of all trades is also the first name people consider when lead generation tools are concerned. Another "swiss-army knife" of the digital marketing world, its various features allow for the creation of automation workflows, and email campaigns, managing social media accounts, and carrying out lead generation activity.
2.  Albacross: This is all about identifying potential leads from people visiting your website and recognising their navigation habits in real-time. It becomes useful if you're targeting a particular demographic. With this tool, you can easily identify if anybody belonging to this demographic is browsing your homepage, channels or other pages before emailing them.
It makes it easy for you to tailor-fit your messaging to better reel in the leads you desire.
3.  ly: Acquiring leads from social media sites can be a bit frustrating. It's a tedious and time-consuming task. With Discover.ly, a Google Chrome add-on aims to change that by revealing additional information about somebody.
It also reveals who they are connected to when you visit their profile on a social media network. Discover.ly provides an ingenious and simple way to quickly find new leads without navigating around individual networks.
Landing page and lead capture tools.
Only a few years back, it was fairly difficult to drive people to a site and to make sure they took action on-page while they were there. Both of these tasks were difficult to personalise for traffic that reached the site. More so, to convert visitors without coding up a custom page.
We have it easier in 2021. There are a lot of avenues on how to drive traffic to a site. And there are also plenty of landing page builders to help quickly set up a landing page. Let's look at three of them:
1.  Unbounce: Reputed as one of the most highly-reputed landing page builders on the market. In its drag-and-drop capability, you can build, launch, and optimise custom landing pages for any of your marketing campaigns.
Its basic plan consists of 75 landing page templates, including features such as A/B testing. It also includes integration with WordPress and HubSpot, and SSL encryption.
Getting a higher subscription plan gives you access to more templates and advanced features such as client sub-accounts.
Subscription: The basic "Launch" plan starts at $80/month.
2.  Instapage: Among the most popular landing page builders on the market, containing top features that can turn traffic into conversions.
Its basic plan gives you access to hundreds of mobile-friendly predesigned templates. These templates are reportedly conversion-optimised to help you generate leads.
Instapage also gives you access to its amazing image library consisting of royalty-free stock images, vectors, and videos. With its drag-and-drop facility, you can design landing pages and publish them in only a matter of minutes.
Additionally, landing pages designed in Instapage can integrate smoothly with almost all the leading email marketing service providers. This facilitates the fast growth of your email list.
Subscription: $299/month for its Building Plan. If you opt for annual billing, you get 33& off the monthly plan, or $199/month.
3.  Leadpages: This powerful landing page-building software offers templates and tools to optimise leads and sales for businesses. Its 160+ free landing page templates can be sorted based on conversion rates. These templates can be filtered by industry.
Its easy interface also features drag-and-drop customisation, making it simple to use even by people without any tech skills. It also features A/B testing built-in payments and the option to create lead capture pop-ups. This can help you collect leads from virtually anywhere on your site.
Subscription: Standard plans are priced at $37/month, But if you opt for an annual billing, the price goes down to $25/month.
All three landing page builders listed above offer a 14-day free trial period.
Graphic creation tools.
Visuals are important elements of any social marketing and branding campaign. Compelling text, blog, and social media content does help set your brand apart from your competition. The visual appeal of your site is the first thing users see. This is evident once they click search engine results or follow backlinks going to your site.
Therefore, it is critical to create web pages that are both aesthetically pleasing and contextually relevant.
1.  Canva: This is a go-to program for producing eye-catching visuals. It can bring your best visual ideas to life with its thousands of professional templates, images, and quality content.
Canva's pro edition allows you to invite your whole team to manage your brand assets, get approvals, and scale your visual content with real-time collaboration.
2.  Creatopy: formerly known as Bannersnack, is another graphic creation tool similar to Canva. The difference is that Creatopy emphasises a few features that are aimed at marketers.
Like Canva, it also has a facility to have its design sets and brand kits to allow seamless work with fellow marketers and to keep your brand creatives organised. This feature is advantageous for creatives managing multiple clients or social accounts.
One feature that saves time is Creatopy's ability to edit the same design within multiple formats (e.g. desktop banner vs. mobile) with a single click.
3.  Visme: This is focused primarily on creating presentations and data visualisation. Among the most shared types of content on social media are infographics and fresh data. This makes Visme an ideal option for those who frequently publish research to platforms such as Twitter or LinkedIn.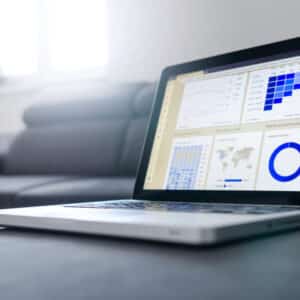 Visme allows you to pull data from external sources such as spreadsheets to make graphic creation and presentation a snap.
Having the right tools at your disposal helps you and your team streamline marketing campaigns and simplify the process by automating tons of tasks in the process. A combination of the tools mentioned above can provide a solid foundation for a digital marketing stack.
If you haven't checked already, do check out Accentuate Web Design and Marketing's, The Lab. We have more articles that may be of interest to you such as tips and tricks to quickly get more leads, customers and sales by optimising your web presence.