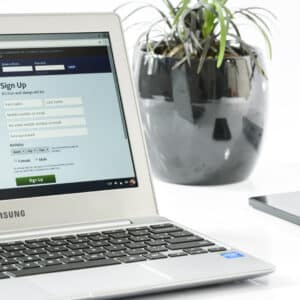 Traditional marketing employs indirect and/or direct methods to reach out to their targeted customers. Though these methods are clear-cut and straightforward, there is a need to invest money and perform a set of actions to get results.
The current business and marketing landscape has already evolved and has drastically changed in recent years. Traditional marketing methods that are used to gain favourable results may not be as effective today. This is primarily due to current market complexities and the vast wealth of opportunities brought on by the internet.
On October 27, 1994, the world's first web-based banner ad was put out by AT&T through Wired magazine's digital affiliate HotWired. The ad's copy read: "Have you ever clicked your mouse HERE? YOU WILL."
In the course of over four months, 44% of those who saw the ad clicked on it. This percentage is a figure most online advertisers could only dream of today. This was a big deal back then, considering there was no online advertising playbook, and we were still using dial-up to connect to the internet.
What Are Digital Marketing Channels?
Digital marketing channels are platforms that digital marketers use to reach target audiences with information. The information may be about, but not limited to, brands, products, or service.
By utilising these channels, it allows you to address your customer's queries or challenges they may have. This goes on as you continually position your business towards your marketing goals.
However, be aware that not all digital marketing channels are beneficial for each one of your business objectives. Certain channels are suitable for certain types of audiences. Others are set up individually depending on what they are capable of doing.
It pays to know which digital marketing channel to employ for you to be able to implement the best practices achieving your desired goal. That said, let's look at some of these Digital Marketing Channels.
Digital Marketing Channels That Actually Work.
An aspiring digital marketer must learn and be familiar with various channels that are available at their disposal. We cannot discount that informed knowledge can actually assist you better in your selection process to identify which digital marketing tools would be best for your particular campaign.
1.  Email Marketing.
Back in 2013 there was hype about the death of email marketing. Fast-forward to the present, and we discover it is still working, and working well. 4300% ROI.
In terms of ROI, email marketing surpassed organic search as probably the best marketing strategy. Many businesses attribute more than a fifth of their overall sales to email marketing.
Email was reportedly the original "killer app" that everyone used. It remains, to this day, the absolute best channel for digital marketing and sales.
2.  Content Marketing.
One major element in that will most likely remain constant despite the many changes in the marketplace is content marketing. Content is the heart of every digital marketing campaign.
Good, high-quality and relevant content, alongside with your website and other internet marketing real estate, can potentially generate considerable inbound traffic from highly targeted audiences, all of which are potential customers.
Because websites now have multimedia capabilities, you can easily put out different types of content such as: articles, infographics, and even videos. With the rate people are consuming content, the right mix of content types can raise your site traffic and engagement exponentially.
This can ultimately result in better brand recognition, new sales opportunities, and brand authority for your business.
3.  Social Media Marketing (SMM).
One of the most phenomenal things to happen in the digital arena, with 3.6 billion people worldwide using it, and counting. Digital marketers then leverage to create brand awareness for their products and services. Digital media marketers can then use Social Media Marketing to reach out to highly targeted customers.
Social media users continue to grow each day and continually increase. More businesses are putting in more budgets for social media ads. It all boils down to choosing which social media network to promote their kind of business to a particular kind of targeted audience.
Investing time in cultivating relationships with a specific market by engaging them in a more personal and authentic fashion. With social media it's easier since the platform was initially designed for interactions rather than to sell to your prospects.
4.  Paid Search (SEM).
It may seem inconceivable that paid search will give a return on investment (ROI) when you're paying for each click you get. The advantage of using paid search is your ads get to appear on top of organic search results, making them more visible to users.
Though you pay for each click on your ad, you still gain value, monetary and otherwise, from paid search. Appearing on top of organic searches means you can still capture and engage a searcher before they even have the chance to check out your competitors.
5.  Display Ads.
Remember that AT&T banner ad we discussed earlier. Well, today's method might have improved a lot from then, but the goal is still the same. Display ads now allow you to use audio and video apart from images to communicate your message better.
These ads are shown on social media, email platforms, websites, and other digital channels that offer ad placements — usually in the form of a banner.
Display ads generally cost less per click since there's more advertising space available across the web than on a search engine. The success of display advertising does not depend on keywords. Its success depends on how well your ad can match the host's website audience to drive conversions.
Another advantage about display ads is their ability to track users, which you can then use for retargeting. It's not surprising to know that with this much contextual relevance, you'll be generating a lot more conversions at a lower cost-per-click (CPC).
6.  Organic Search (SEO).
People on the internet are familiar and are making use of search engines to look for anything. Up to 93% of online experiences begin by using a search engine. People use search engines to look for information about products, brands, or services.
Over 75,000 Google search queries are performed every second. Given that people use search engines for research, shopping, and entertainment, the opportunities for businesses are huge.
When people look for products or services online, they automatically tend to go with who's on top of the list. When you are on top of that list, it means a higher potential, you'll be capturing new opportunities organically. It can then drive a consistent flow of leads down your sales funnel.
Adopting modern SEO practices such as: keyword research, linkable content creation, and blog post optimisation — improved ranking on search engines will make it come a lot easier.
7.  Mobile.
The number of mobile phone users has grown through the roof. There is almost virtually no one without a mobile phone nowadays. Therefore, it only makes sense to serve promotional content to mobile users.
With geotagging strategies, location information can be used to recommend products or services more conveniently. Smartphone users spend 90% of their time using apps and games, making mobile apps a profitable marketing channel.
Lastly, mobile can collect customer data, from there, you can use the data collected to map out a mobile marketing strategy that produces results.
Choose the channels that fit your objectives.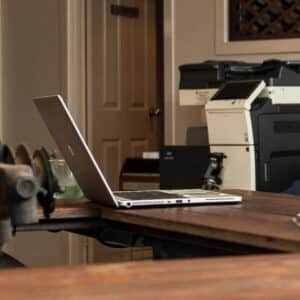 The above are just some channels any digital marketer can use to obtain their marketing objectives. And there are more. The thing is, you don't have to adopt every marketing channel to become successful.
These channels can be used independently or as part of an overall digital marketing campaign. Various digital marketing channels work differently from one another, giving you different results.
Take note that what works for one brand might not necessarily work for you. You have to test different channels and work out strategies to see what combinations will suit you best. The key is to plan your campaigns well. In the end, you'd only want to keep the channels with the best return on investment.
For more tips and tricks to get your business more leads, customers and sales, click on to The Lab and sign up for FREE. Let us help you further by contacting us today.