Most businesses today use Social Media as an avenue to connect their customers and gather leads. Facebook's Messenger is undoubtedly one of the best tools among these platforms that can be used to build and nurture customer relationships.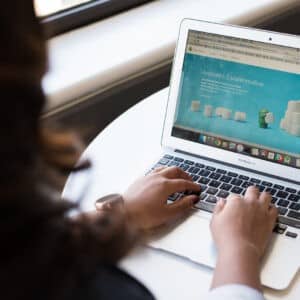 Relatively new, Messenger Marketing is beginning to be huge for e-commerce merchants.
When executed correctly, social media platforms such as Facebook, Twitter, and Instagram are great ways to keep in touch and stay connected with customers. However, these platforms are already saturated with a lot of businesses that have the same objectives.
In the constant exchange and sharing of the infrastructure, connections and messages can sometimes get lost. Or, in the process, businesses just don't reach the number of people you had hoped for.
What happens when you post on your brand's Facebook page? Chances are, only a handful of your followers get to see it. Not quite the traffic you anticipated, we know.
To break the status quo, technology is on your side and paved the way to effectively engage and reach out to people. And not just your followers. The relatively new digital marketing paradigm is called Messenger Marketing.
What is Messenger Marketing?
The use of mobile chat apps is the heart of Messenger Marketing. It facilitates businesses to connect with customers and new prospects. It uses various mobile messaging platforms such as Facebook, WhatsApp, WeChat, or Telegram to reach its target market.
It's a novel and easy way to reach your customers using messaging platforms through automated communication and engagement. Not only that, but it leverages platforms such as Facebook, Telegram, WhatsApp, WeChat, or other messaging apps to reach audiences or your target market.
The beauty of it is, that Messenger Marketing provides a venue for businesses to reach millions of people all over the world easily, conveniently, and quickly. Companies can send marketing messages in various forms such as text, images, audio, videos, or even set up bots.
When executed correctly, Messenger Marketing strategies improve relationships with customers, which in turn can potentially boost sales. The goal is to grow a business by getting more leads and customers through conversations.
Facebook Messenger is the most popular messaging application today. With 1.3 billion users already on Facebook, it provides the perfect platform for marketing.
You can also automatically message your customers and send targeted campaigns through Facebook Messenger.
The Difference of Messenger Marketing From Other Marketing Channels.
We have all used emails, landing pages, and social media. So is there a need to add one more to the mix?
Emails have open rates of 18 percent with click-through pegged at 2.69 percent, this means that people are not seeing your messages. Even though most companies send bulk emails with a personalised touch, It's the same strategy everyone uses. This strategy has been going on for the last decade, and it's time for a change.
It's prudent to say that the way we communicate is changing rapidly. And we have to adapt and need to change with it.
Early adopters of Messenger Marketing are seeing the impact of first mover advantage. People are responding to Messenger chatbots in record numbers.
Business-to-customer communication is having a major shift, and Messenger marketers are at the forefront of it. They are nurturing authentic personal relationships with conversation through messaging and chat apps.
Who is Messenger Marketing for?
Messenger Marketing provides businesses a better way to automate hundreds of conversations with customers all at once. This strategy can answer more questions, generate more leads, and close more business than doing it manually.
Messenger bots help in automating conversations, scaling social media marketing, nurturing leads, managing sales, and improving customer retargeting. Additionally, it can also provide 24/7 customer service, all in one place. Further, it also tracks and stores customer information. Included in this information are interactions and demographics.
Messenger Marketing Matters.
Nearly 3 billion people are actively using messaging apps. It has become the default way for people to connect with friends and family and share information. It is also becoming a source for people to remain up-to-date and keep abreast with the latest news.
Any business needs to adapt to changing customer behaviour if they want their business to grow. Making money on social media while consistently acquiring and holding on to followers and customers is a challenge. How do you build meaningful relationships between your business and customers and draw them deeper to eventually close the deal?
Messenger Marketing provides you with a birds-eye view of every interaction. Everything that transpires can be seen in one place. With an intuitive dashboard, it shows past interactions, the results of your campaigns, and even feedback.
External information you have gathered about your customers from your CRM or Google Sheets, their lead scores, phone numbers, webinar registration dates, and so much more can be used. Using a variety of tags, Messenger marketers can segment audiences and create custom fields to better understand where their prospects are in their sales funnels and how best to utilise them.
Doing the practices above, a marketer will be able to quickly determine the best call-to-action for each lead group. This will also allow you to determine with certainty what makes your customers convert, or to buy.
Adding Messenger bots to your marketing mix can provide productivity benefits alongside your email campaigns, social media channels, and other marketing mediums.
How Does Messenger Marketing Work?
It all happens in your customer's messaging app's chat windows. By using a Messenger bot, conversations, and interactions are automated to connect with users. Users interact with the bots through free-text queries or pre-made buttons that guide the users in the conversation.
Bots are designed to work even without human intervention. The way they work is that they interact with customers and answer questions like a real person. Some bots come in when a message comes in over the messaging app. There are even bots that initiate messaging once a user interacts with a page or posts a comment.
With Messenger Marketing, users get instant responses, eliminating back-and-forth emails to solve a simple problem. And because Messenger Marketing platforms have an open API with thousands of integrations, it assists businesses in doing more than simply "talk" to their clients. Bots can make reservations in real-time or check order statuses in an instant, and they can do this, day or night.
Personalise Your Relationship With Your Customers.
It's easy to reach your customers using Messenger apps, particularly Facebook Messenger, which automates engagement and communications. An action of a customer for instance triggers an automated message such as a custom greeting to their smartphone.
Just imagine being able to inform your clients about your new service an upcoming event, or a new product instantly. Messenger marketing is terrific at connecting directly with your customers and strengthening that engagement.
Here are some ways that can help you leverage this new tool:
1.  Welcome Users.
Next time a user signs up or interacts with your post, or checks out of your store, send them a message. Or, you can send a time-punctuated series of relevant messages to welcome them.
Introduce them to your products and/or services. Show them that you appreciate their interest and/or purchase. Use the opportunity to showcase your latest or your best-selling products. You can even sweeten the deal by offering incentives to their decision-making.
This not only shows a great way to let your customers see what you're all about, but it can potentially improve your bottom line too. Messenger automation earns 5 times more orders than run-of-the-mill bulk SMS.
2.  Customer Loyalty is Easy with Personalised Messaging.
Sending a friendly welcome when someone clicks an ad can go a long way. If you can succeed in making someone's day, you are on the right road to building customer loyalty.
Not only does Messenger send you custom greetings, but it can also check customer preferences and accordingly respond. Now what it does for you as a marketer is it frees up your time.
And which customer does not love an interface that is so friendly and easy to use? If you go a step further and ensure that your loyal customers feel valued, you'll keep them returning to your store. This set-up is a win-win situation.
3.  Be at the Right Place at the Right Time.
Social media such as Facebook and Instagram are invaluable tools for business owners when it comes to customer engagement. A normal ad click may redirect customers to a website or a landing page. A Messenger Ad is different since it can deliver messages at the right moment.
Sending messages at the right time, at the right place and to the right person creates a lot of difference. This makes Messenger Marketing an indispensable addition to your digital marketing and retention strategy.
4.  Messenger Always Remembers Your Customers.
New customers are tough to find, and retaining them is just as difficult. So a return visit should be taken care of positively. It all starts with providing a good first impression and putting your best foot forward.
If they make a purchase, you can guarantee their loyalty with a "thank you" message and probably an incentive by giving an auto-generated coupon they can use on their next visit.
5.  Provide Real-Time Customer Support.
Messenger bots can provide personalised customer support 24/7. They are a powerful self-service tool for giving your customers what they want at any time around the clock.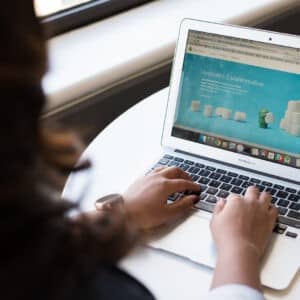 You can offer your customers real-time, one-on-one conversations that help your customers solve their pain points, track if they are satisfied, and/or respond to thousands of queries all at once.
The best part is, if your customers or a potential customer needs a real human touch, you can jump right in and do a live chat and respond to them manually.
If you want to engage with your customers but are clueless on how and where to start? We can help you with our Digital Marketing Session. Register with us today.