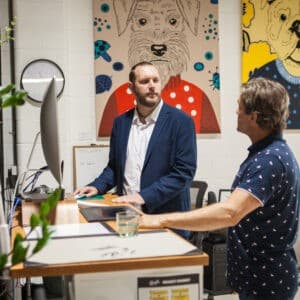 Seasonality is a constantly changing trend. You can leverage the fact that even if you do not have a seasonal business, your customers react to a particular season in predictable ways.
There is a widespread misconception among business owners that digital marketing is something they should only invest in when business is brisk. This should not be the case. A digital marketing campaign for seasonal businesses can be prepared during the off-season.
Digital marketing campaigns can generate results gradually, and require time investment to achieve results. A significant amount of planning may also be necessary. A business' slow season is the perfect time to start planning.
Prepare Your Seasonal Business Campaigns During The Off-Season
For those of you who don't know SEO, it's a set of optimisations and enhancements to rank higher organically on search engines. Investing in SEO is a long-term venture; when you build equity, it begins to pay off bigger, with greater returns as it grows.
The more SEO work you do on your website, the higher it will rank for targeted search terms related to your business. Admittedly, achieving top rankings in search engines does not happen overnight. It can be a long road to the top of Google search results, depending on your industry.
This is why the off-season is an ideal time to implement a seasonal SEO campaign. If you have a few months before your peak season begins, the campaign has the chance to build momentum and your website is prepared to rank well for your busy time.
When you wait too long to implement your seasonal SEO campaign during your busy season, you might not see significant results or an increase in web traffic until your off-peak season begins.
Investing in SEO at the right time is crucial for seasonal businesses. Don't wait until it's too late. Get a head start while you have a little downtime and start ranking higher on Google now so that when you are at your busiest, you can generate as many leads as you possibly can.
Tip 1: Content Drives Seasonal Business SEO
A successful SEO campaign must reflect many factors, but the content plays the most significant role. Websites with in-depth and informative content are preferred by Google.
It takes Google time to crawl your website and properly index your content. This must be done before your website and blog posts appear in Google. Although no specific time is given, it may take quite some time for a site to begin to rank well.
Your busy season can make it challenging to find time to write content that gives more value to your customers. An off-season approach to content planning allows you to reach your audiences.
SEO is an ongoing campaign and an iterative process. It is unlikely that stopping your SEO efforts will cause you to fall in search rankings immediately, but you will in time, as competitors refine their SEO strategies, and Google changes its algorithms.
A persistent SEO campaign is vital if you're looking to build your presence on search engines during the holidays. It may be smarter to invest more in the slower months and create content passively when your company is busy.
Tip 2: Use Seasonal PPC Ads For Your Business
Think of PPC advertising (also known as SEM campaigns) as the paid version of SEO. If you run ads for different keywords, your site is likely to show up for a wider range of search terms.
When you run advertisements based on different search terms, you'll see results quickly as links to your website turn up at the top of search results. However, you will be charged for every time a user clicks on the advertisement to visit your website.
While this can be expensive, it can be well worth the investment when you're targeting a search term that has lots of purchase intent.
When it comes to seasonal business, PPC advertising during the off-season is a bit more subjective. The off-season may or may not be a good time to invest in ads, but it shouldn't be something that is completely off of your radar.
The off-season is an ideal time to strategically plan an upcoming seasonal business PPC campaign so that you are prepared when you need your ads to be most effective.
TIP 3: Identify Your Seasonal Target Audience
Why waste weeks on optimising your seasonal business PPC campaigns when you're trying to run your business and keep up with the demand during your busy season? You can spend more time preparing when you have a lighter workload.
Plan your PPC campaigns around the target audiences you hope to reach during the peak season. The off-season offers a great window of opportunity to tweak your ad creative, messaging, and landing pages, and all the other elements that contribute to a successful PPC campaign. Getting results from your campaigns is best achieved by tailoring them to your target audience.
After you launch your PPC campaigns, you will be able to make more conversions once you optimize them in the off-season. That alone is worth the time and effort.
TIP 4: Work On Your Seasonal Business Website During The Off-Season
PPC advertising and SEO campaigns are highly effective at generating traffic to your website, but what if your website is a weak link in the chain and does not convert well?
Put yourself in your customer's shoes. Is it difficult to book an appointment, make a purchase, contact you, or find out more about your business? If a user can't find what they're looking for, they're more likely to give up and go to one of your competitors.
You should consider making improvements to your website during your off-season when traffic is low. Having a well-designed website can make a big difference in the number of conversions and leads your business generates.
If there is anything you can do to increase conversion rates, it's crucial to do so before your busy season begins. If your website isn't up to par, you'll be losing opportunities and money.
TIP 5: Use Social Media For Seasonal Campaigns
Your target business may be seasonal, but social media isn't! It's vital to maintain a strong social media presence throughout your off-season to ensure you remain "top of mind" with your customers.
It makes sense to keep your business in the minds of your customers, even if you only operate during the summer and fall. If you're not operating during the off-season, you can repurpose old content from your busy season and continue to post it during the off-season for your seasonal business social media campaign.
Golf courses, for example, are only open when the weather is pleasant enough. Regardless of the weather or season, the golf course could keep posting about what's new in their pro shop, features of the course, or anything else that has to do with the club.
Though golfers and club members may not be golfing at that moment, it will keep them thinking about the upcoming golf season and any new golf clubs they might want to buy. This is exactly what we want from an off-season social marketing campaign.
Recent social media activity can be an important factor for potential customers who are researching different providers. A business with no posts on its social media pages for months may cause most consumers to wonder whether it is still operational.
Posting regularly and updating social media accounts is essential for keeping customers informed in this day and age. Maintain consistency, even if you have only enough content to post once a week.
This is your chance to keep your customers top of mind and build hype for your peak season. Utilise it to your advantage!
TIP 6: Boost Your Off-Season Campaign by Being Strategic
No matter what your off-season is, you shouldn't let digital marketing slip by! While your competitors are taking a break during the off-season, this is your chance to get ahead of them.
Spend your off-season improving your SEO, PPC, and social media campaigns, and you'll rank higher than your competitors, and customers will choose your business first when your peak season rolls around.
Your digital marketing campaigns don't have to suffer during the most lucrative time of the year for your business. Make sure they are ready. Off-season is a great time to ensure you are completely prepared for the busy season that lies ahead.
Ensure that you are well-prepared for the upcoming busy season so that you can capture and convert as many leads as possible and reap the rewards of your off-season marketing efforts.
TIP 7: Create A Game Plan
By creating a well-thought-out off-season marketing strategy, you can create leads throughout the off-season and prepare to hit the ground running come the busy season.
Having a game plan to generate more leads throughout your slow period, promoting early payments, pre-orders and pre-sales, or building excitement for your busy season is essential. This can determine whether a seasonal business survives or shuts down for good.
TIP 8: Offer Off-Season Specials
An off-season special is a great way to attract more customers. Even if no one is using your service or purchasing your product because it is out of season, there are ways to entice customers to buy.
Off-season specials are a great way to encourage your target audience to make a purchase. For example: If you run a bike shop that specialises in cruisers and commuter bikes, you will likely experience a decline in business during the winter months because it is too cold for people to ride their bikes outside.
A tune-up special or a discount on last year's bikes, in preparation for the upcoming season, could be offered to clear out your inventory. When demand is low, you can give a discount on your product or service to attract customers who are willing to pay a discounted rate during that particular period.
TIP 9: Offer Early Bird Specials
Early bird specials are a great way to receive payments for your product or service before your busy season begins. Customers who make purchases early can be offered discounts over the cost of a regular season price.
The discount for someone who would purchase in advance is well worth the money. This is a great way to generate revenue in advance of the actual operating season.
TIP 10: You Can Repurpose Your Key Offering
In the slow season, you can also make the most of your core offering by adjusting how you present it. During the off-season, you'll find resorts that offer outdoor activities like sightseeing, hiking, and lift-access mountain biking.
These activities may not be as popular or as profitable as their usual offerings, but they help resorts slow the rate of loss and generate revenue during the off-season. By repurposing your efforts to generate business and cover your overhead, your business could still flourish even in the off-season.
Consider your own business. What can you do to repurpose an asset, alter your offering, or create something new with your core competencies to generate revenue during the off-season? Being an entrepreneur means adapting quickly to changing conditions.
To Wrap It Up
So there you have it! In this article, we have laid out the best digital marketing strategies to prepare for a seasonal campaign. The main point to remember about SEO campaigns is that they build momentum slowly.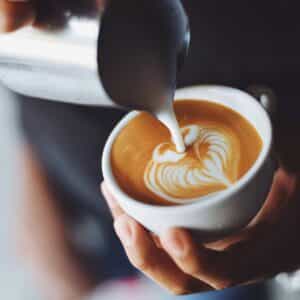 In a similar vein, SEO is ongoing and iterative, while PPC campaigns should be strategically planned ahead of time and run during the peak season. Social media doesn't have an off-season, and your website must be optimised for conversions. 
Keeping all these in mind, making the right investment in preparing for a great seasonal digital marketing campaign, you will be able to see great results and generate leads from your efforts. As always, if you need help with strategising or executing any of your digital marketing campaigns, Accentuate Web Design and Marketing is here to help.